Battle of the Immortals-Thanksgiving
Happy Thanksgiving! To celebrate, Georgemoteux and Greed are returning for a special event. We are thankful for our players and hope that we can make Battle of the Immortals event better in the coming year.
Event name: Thanksgiving Rock-Paper-Scissors
Realm: All
Level required: Level 20+
Event date: Nov 25th - Dec 8th.
Reward Exchange Date: Nov 25th - Dec 10th.
Event NPCs: Thanksgiving Master Greed and Georgemoteux (Atlantis, 219, 99)
Event rewards: Small gift pack; Middle gift pack; Large gift pack;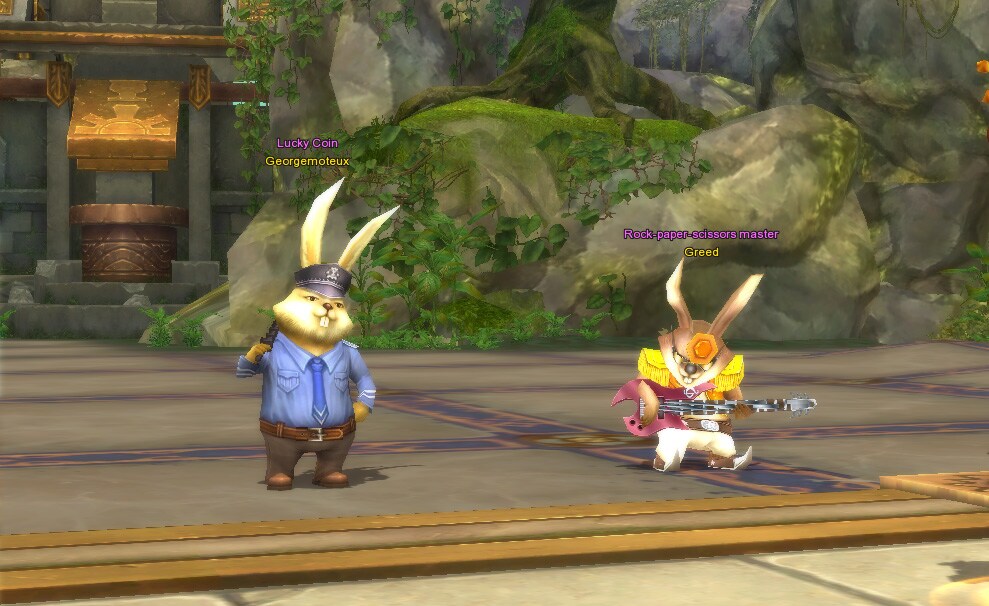 Quests:
1) Speak to Georgemoteux (219,99) and trade him coins for Lucky Coins.
2) Take the Lucky Coins to Greed and use them to play Rock-Paper-Scissors with him.
3) If you beat Greed, you will earn Victory Tokens
4) Return to Georgemoteux and he will trade you event rewards for your Victory Tokens.
---
Register and play for free in Battle of the Immortals, Fight alongside Odin and other mythological figures to stop Ragnarok in this 2.5D MMORPG. Play as six different classes in an epic storyline with fully animated gear sets and powerful combat pets! Want more game details, screens, and videos? Like Battle of the Immortals on Facebook for more fan-exclusive content! Plus, subscribe to our YouTube channel for the latest Battle of the Immortals videos.