Now Available on Armas - FAR Spearhead!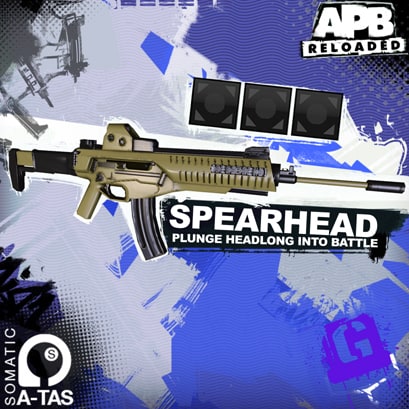 Stalk your prey like the king of the streets with the all-new and unique FAR 'Spearhead' assault rifle. Drop into combat and send your enemies on a one-way trip to the underworld with accurate and deadly cylindrical shots of death. The FAR 'Spearhead' provides a mean punch by upping the cyclic rate and changes to barrel tolerances for improved initial accuracy. Not meant for the spray and pray crowd, this gun enjoys the sweet embrace of a precision oriented fighter. Have it your way with three open modification slots.
Get yours from the ARMAS marketplace and enjoy sweet taste of victory with the all-new FAR 'Spearhead' assault rifle today!