Demonology Expansion: Now Live!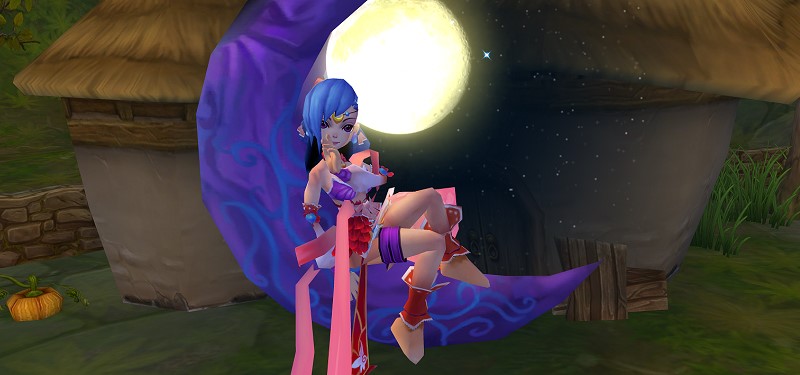 The Demonology Expansion has finally been unleashed! Check out some of the new items for sale in the Heaven Repository!
Escape Rune
Quests taking too long? Need a shortcut or can't find that pesky NPC? Use an Escape Rune to quickly teleport to any target destination in the Quest Tracker.
The new and improved Quest Tracker now has a handy Escape Rune icon next to the Quest Ender's name: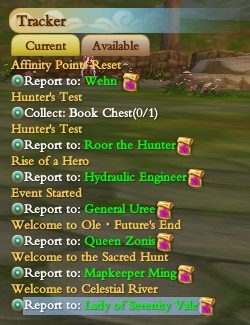 Click on the Escape Rune icon next to the target destination to use an Escape Rune. You will then quickly be teleported you to your destination! Each teleport consumes one Escape Rune.
You can buy Escape Runes individually, or save and buy a bundle of Escape Rune x11.

Escape Rune
Magic Pen
Fancy a new identity? Use the Magic Pen to change your character's name at Miss Grace in Pokari City.
You cannot change your character's name to one that has been used before. This means that you, nor anyone else, cannot revert to your old name ever again. So use this wisely!

Magic Pen
Gem Remover
Use the Gem Remover at a Blacksmith to removed embedded Gems from your Gear without destroying the Gem.
A Gem Remover is consumed each time a Gem is removed.

Gem Remover
In addition, the Demonology Expansion has other cool new features, including:
New level cap of LV150! Leveling up has also been made easier!
New ultimate skills, new weapons and new class gear!
A new map is available for LV135+ players! Teleport to Celestial River from a Transporter, and continue the ESO storyline!
New daily instance: Emerald Lake! (LV135-LV150)
And much more! Be sure to check our Forums for more detailed patch notes: http://eso-forum.perfectworld.com/forum.php
The Ether Saga Odyssey team thanks all our dedicated players for their continued support. Enjoy!