Willkommen bei ArcGames! Ab heute werden alle User von unseren bisherigen Perfect World-Seiten direkt auf die neuen ArcGames-Seiten für unsere Spiele umgeleitet. ArcGames vereint elegant all eure Lieblingsspiele, Ereignisse, Neuigkeiten und mehr in einer Umgebung. Wir sind begeistert, die ganze Community zusammenzubringen und freuen uns über eure zukünftige Unterstützung.
Und so funktioniert's
Das Herunterladen und Installieren von Arc ist ganz einfach! Klickt unten auf "Installieren" und betretet eine Welt voll grenzenloser Unterhaltung und Spaß. Ihr könnt euch auch weitere Informationen zu Arc holen, indem ihr auf "Mehr über Arc erfahren" klickt.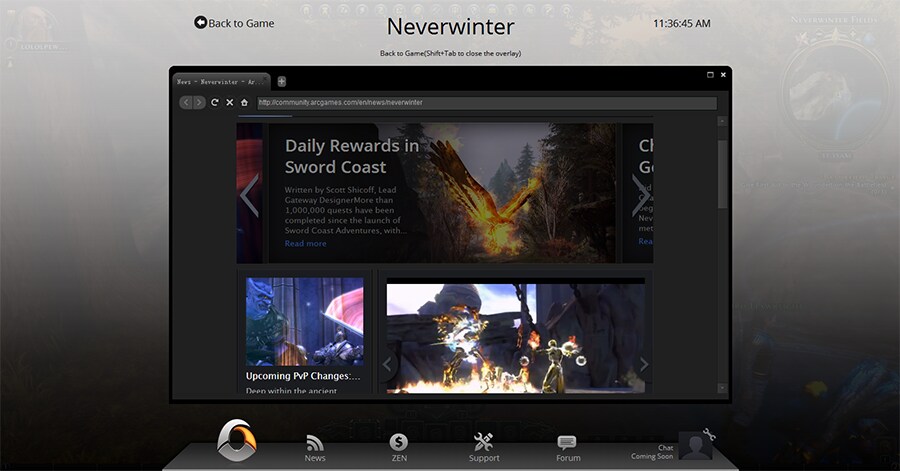 Kostenlose Geschenke!
Wir danken euch dafür, dass ihr Arc verwendet und möchten dies auch zum Ausdruck bringen. Unten findet ihr Codes für die Geschenke, die wir derzeit für auch parat haben. Falls ihr die letzte Welle an Geschenken verpasst habt, klickt hier und sahnt noch mehr Beute ab! Hier klicken!
Spiel
Code
Gegenstände
Champions Online

uwAzrxZy

Hi-Tech Cave- und Druidic Sanctum-Verstecke.

Jade Dynasty

P9IICL9Y

Forsaken World

O0bwqU2l

50x Weltflöte
5x Glückskreisel
Schlachtfeldkarte (7 Tage)
Sternenkristall

War of the Immortals

7S10tSRR

Battle of the Immortals

Gg0v9NB7

Gold Gem Coin Pack (Beinhaltet eine "Random Gem Coin", die bei "Gem Coin"-Händlern in Atlantis eingetauscht werden kann)

Blacklight Retribution

xARye7pn

Perfect World International

McytfiNY

Neverwinter

PD9CcZ0Z

Titel: Tayanischer Revolutionär

EP-Verstärkung des Wanderers

5x Rang 4-Verzauberungen

3x Veredelungssteine

5x Erste Hilfe-Pakete (basierend auf eurer Stufe)

5x Heiltränke (basierend auf eurer Stufe)

Star Trek Online
On-Login

Besonderes Ferengi Na'Far Shuttle und 20 Lobikristalle.
Arc FAQ
Wie immer würden wir uns über Feedback freuen. Schickt es direkt an feedback@arcgames.com.
Willkommen bei ArcGames!
Mit freundlichen Grüßen
Sparkiesoft und das Arc-Team