JUNE 24, 2021 - UPDATE NOTES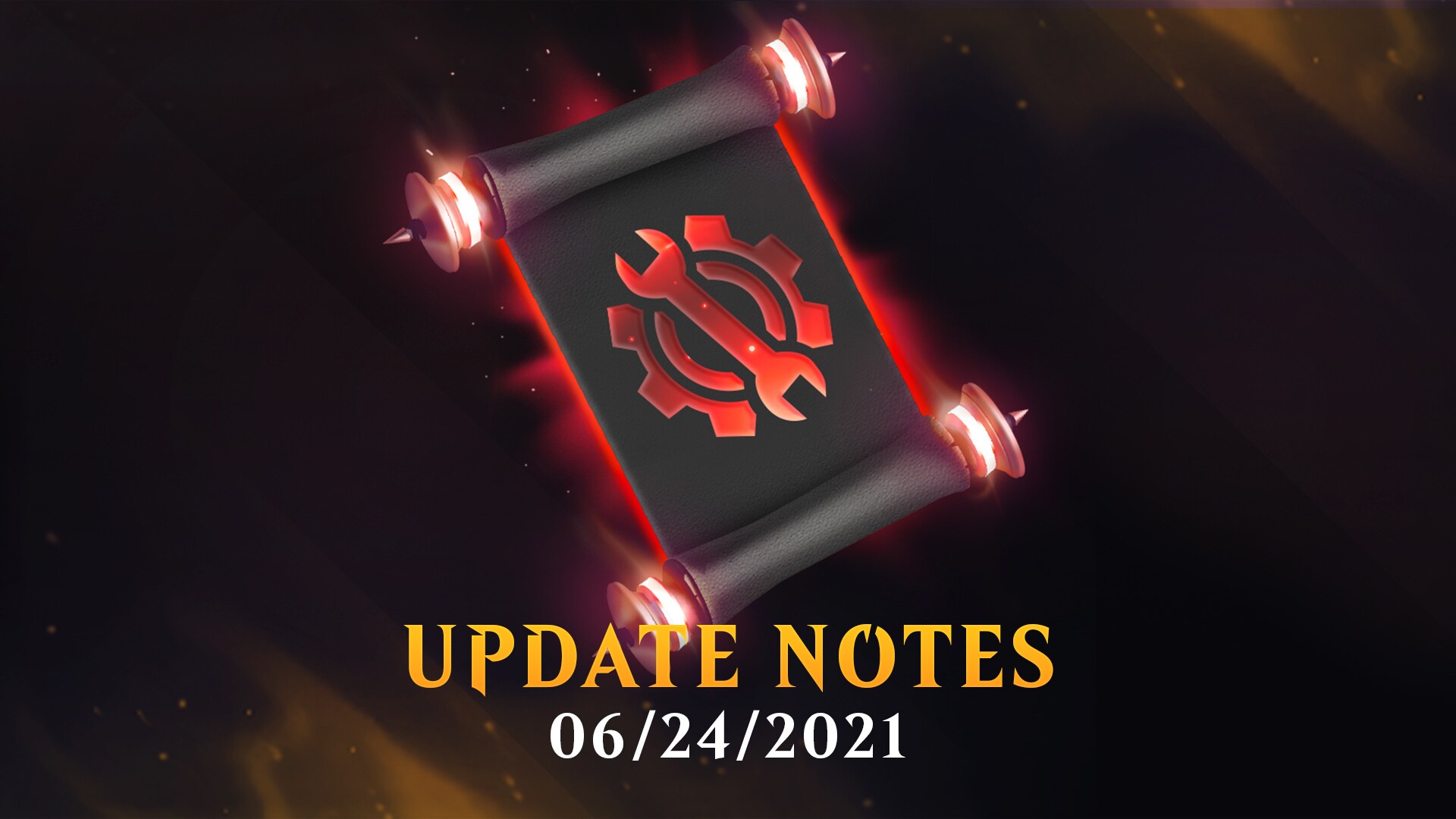 General:
New Event: Tipping the Scales
New Premium Outfit: Draconic Scourge

1500 Zen, Outfit & Packs section

Resolved an issue where some items such as barrels, or carts were missing textures.
Increased encounters in story missions and ordeals throughout the game
Additional performance increases throughout the game
Additional Navmesh improvements
Localization additional changes throughout the game for bugs, and new content
Content:
Benalia:

Benalia Story 1:

Updated cabal artifact encounter to scale properly with difficulty

Gavony:

Major Skirmish: Their Sacrifice is Appreciates awards fixed to grant major skirmish awards
Gavony Story 1:

Resolved an issue where players would respawn at the start of the map when dying in the final arena

Tolaria:

Tolaria Ordeal: Meltdown

Mana Orb FX (such as in the Tolaria Meltdown Ordeal) now play when carried by a player.
Systems:
General:

Resolved an issue where summoned creatures dying counted toward ordeal scores
Harvest Planar Mana now properly will grant rewards if you've maxed your weekly bonus.
Class:
Geomancer:

Utility Potency increases damage of utility ability now

Pyromancer

Utility Potency increases damage of utility ability now
The Pyromancer Spark Power, Burn to Ash, now correctly terminates at 0 Spark Meter.
Fiery Escape:
VFX for Pyromancer primary AOE have been restored.
Spells:
General:

Evolvozoa now properly unlocks at rank 1

White:

Spirit Offering:

The Geists are now visible.
UI:
Broker:

Added Legends Booster Pack to the consignment broker