Bonus Chromatic Mana Event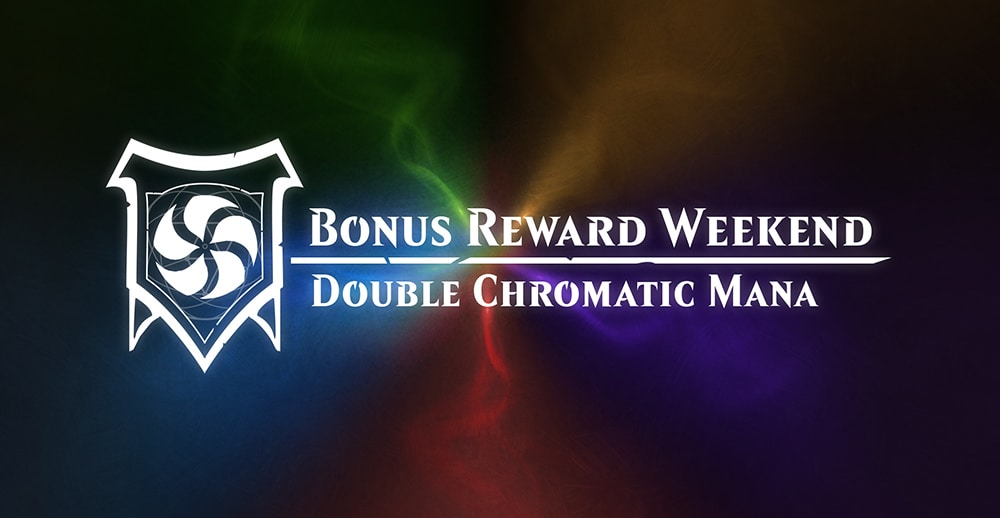 Greetings, Planeswalkers!
From Thursday, June 3rd at 7:00 AM PDT/10:00 AM EDT/4:00 PM CEST until Monday, June 7th at 10:00 AM PDT/1:00 PM EDT/7:00 PM CEST, receive 2x the Chromatic Mana by completing Skirmishes and Missions on Expert or Master difficulty levels. Use Chromatic Mana to complete Realm workstation projects, which are Rank 6 and above. Use this bonus time wisely to unlock new spells from your Mystical Study, or new Artifacts from the Workshop.
Please note that weekly caps are now Weekly Bonuses! You can continue to earn Chromatic Mana after you have completed your bonus. Read More.

Check back soon for our next special event with new ones rolling out periodically. Follow us on Twitter and Facebook for all the latest game news and updates. You can also join our official Discord server to chat with the devs and other Planeswalkers like you! We'll see you in the Multiverse!