For over twenty years, Magic: The Gathering has captivated the imaginations of fans worldwide. It started with the original TCG and has since grown to include numerous novels, comics, and even video games. This wealth of content enables us to take a holistic approach when bringing an established character over to Magic: Legends. We consider their current state in the timeline, their history, as well as the art that has been used to portray them. We then extrapolate from these key elements to create the most faithful representation possible. We recently revealed when the story of Magic: Legends takes place in a recent blog, and today we'll showcase our versions of some beloved characters.
Hero: Nissa Revane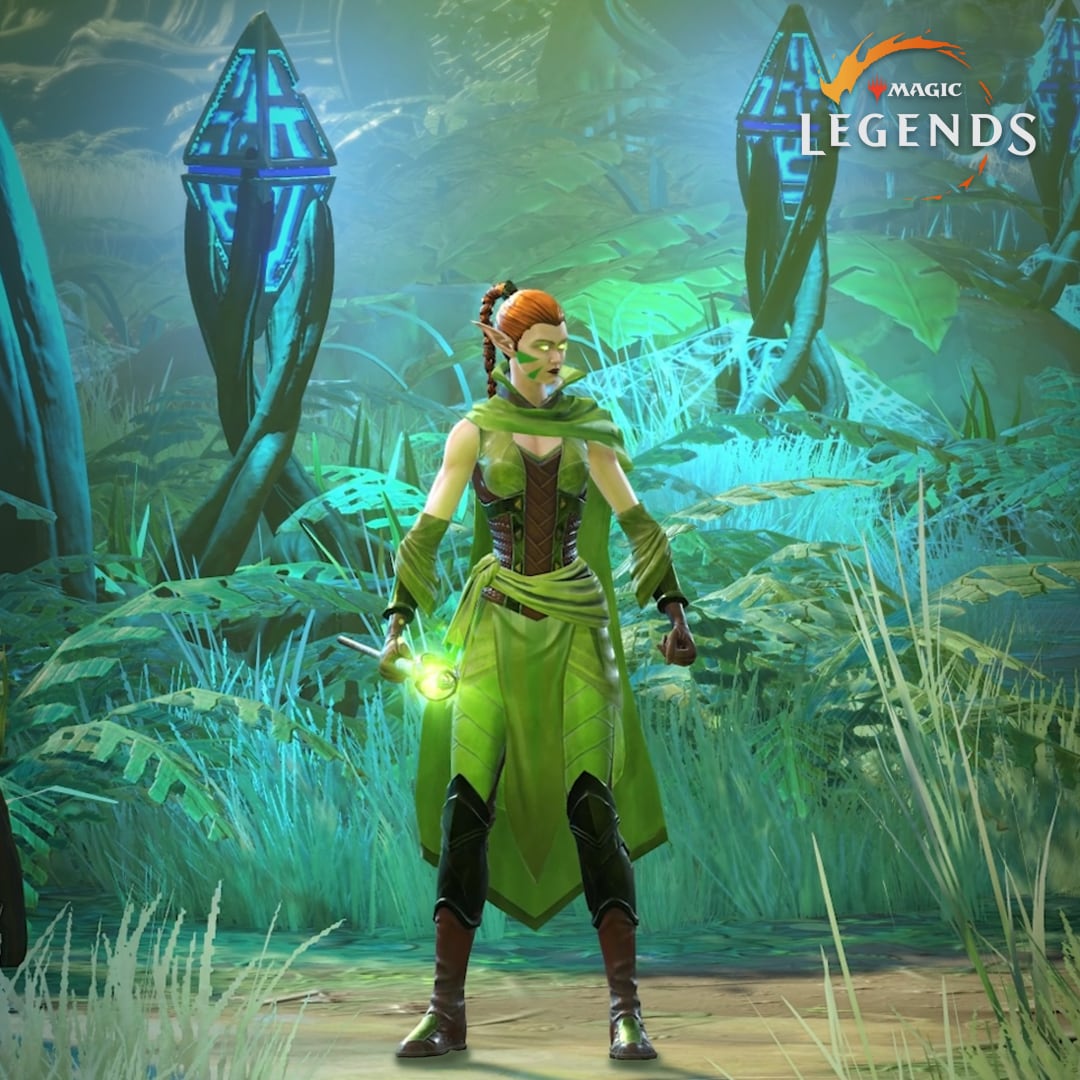 One of the most recognizable and popular Planeswalkers from the Magic Multiverse, Nissa is a Planeswalker from the plane of Zendikar. Plagued by visions as a child, her mother and she were considered the last animists of the Joraga tribe on the continent of Bala Ged. Numa, the chief of the Joraga, believed their very presence amongst the tribe would anger Zendikar and bring about the Roil. Worried that Numa's interpretation of her visions may be correct, Nissa ran away from her beloved home in hopes of saving her people. While surviving in the wild jungles alone, she met the very soul of Zendikar itself and received visions of a horror in the mountains causing Zendikar great pain. Wanting to help, she traveled to the mountains of Akoum and tried in vain to vanquish this great threat. The horrific darkness surrounded her and showed her the monster hiding in the mountain, the sight of which ignited her spark and sent her hurtling through the Blind Eternities.
When you meet Nissa in Magic: Legends, she is again back on Zendikar. She is garbed in a green tunic and carries her signature stem sword-staff. Although she may not initially trust you, you will eventually find her to be a steadfast ally within the Multiverse.
Villain: Josu Vess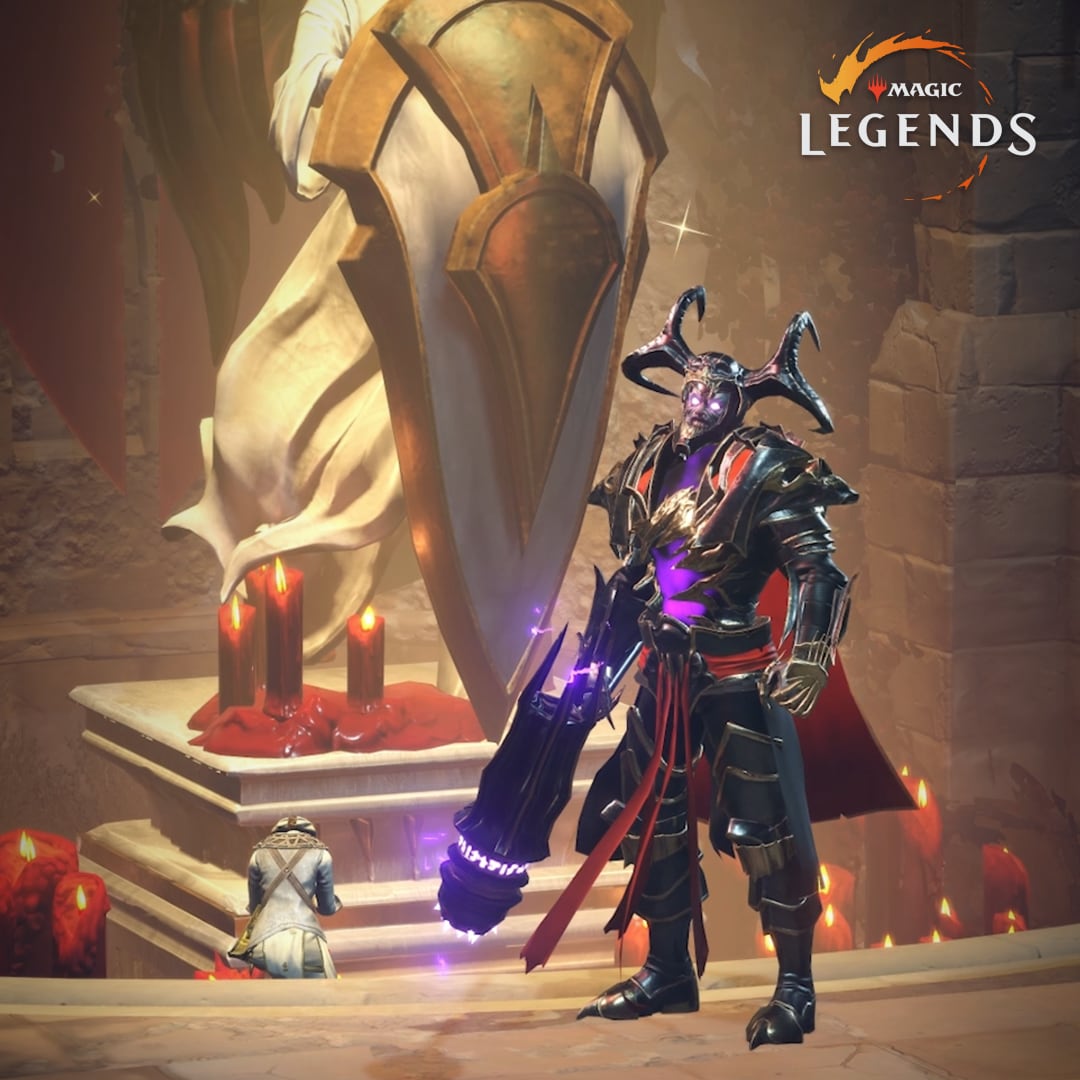 When it comes to villains, Josu Vess stands out as a storied figure worthy of discussion. In life on the plane of Dominaria, his father's enemies poisoned him with a mage-blade. His sister, the famed Planeswalker Lilianna Vess, was sent on a quest to find an Esis Tree, the roots of which they believed could cure his ailment. While searching for the elusive tree, she encountered a man who said the Esis Tree was no more, but he could provide her with a better cure. She took him up on his offer, a mistake that would bring her family's house to ruin. The cure did away with Josu's affliction, but filled him with blind rage that robbed him of all sanity. He was imprisoned and denied human contact, which eroded any lasting remnant of his humanity. That is until a demon named Belzenlok found him and made him a lich lord of the Cabal.
Players will get to face off with Josu Vess in the northern marshlands of Dominaria, Caligo Morass. We don't want to give away the whole plot just yet, but our art, outsource, and content teams worked very hard to capture his iconic appearance as well as his lost humanity.
Hero: Ral Zarek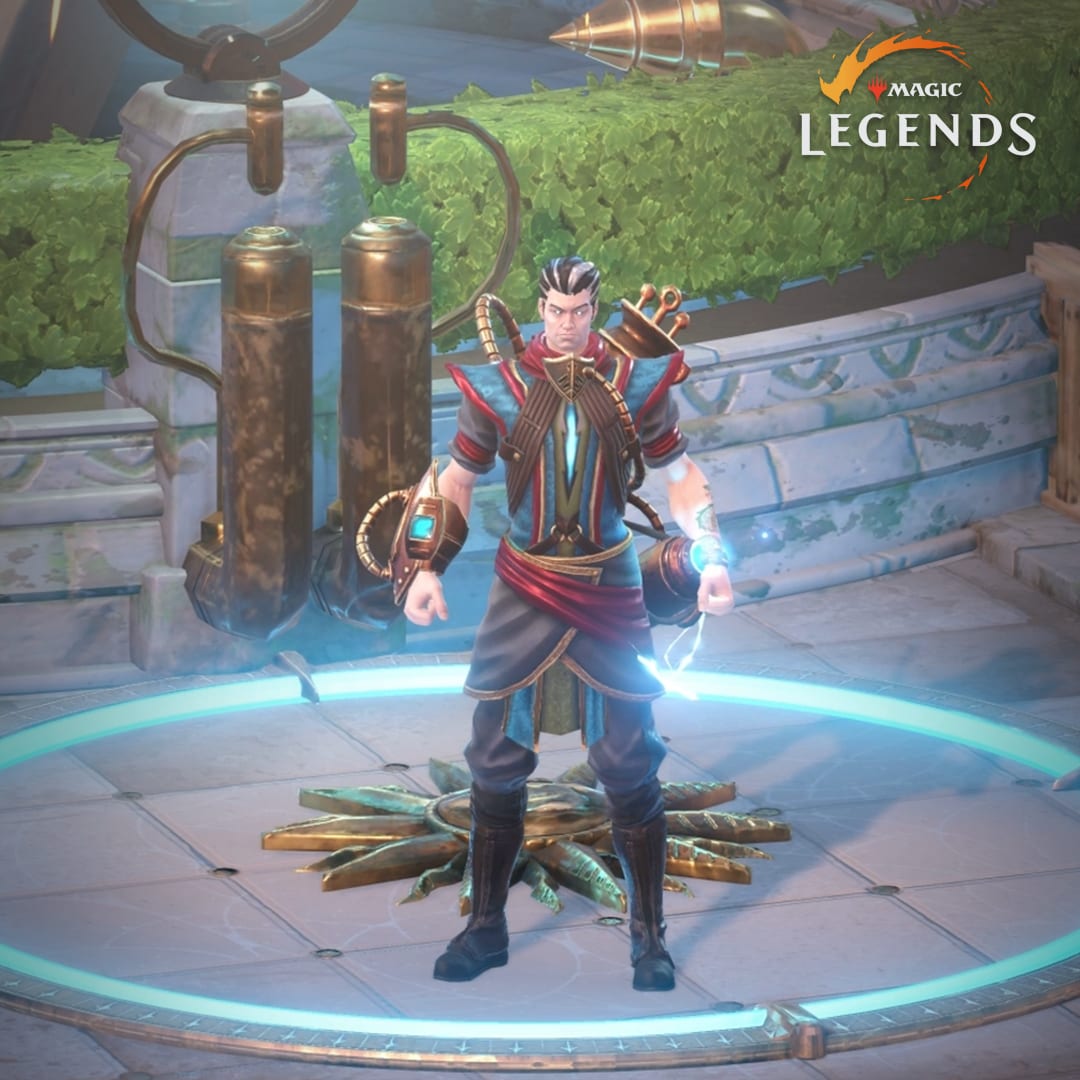 Originally growing up in a small district within the city-plane of Ravnica, Ral Zarek is considered to be one of the brightest storm mages of his time. While he was picked on as a child, often called a "rain mage", he learned to overcome this and make a name for himself. He found his way to the Tenth District where he studied the guilds of Ravnica in depth, taking a particular interest in the venerable dragon Niv-Mizzet and his guild, the Izzet League. Through perseverance and hard work, Ral proved himself worthy and was welcomed into the Izzet League as a guildmage.
Ral Zarek is the first Planeswalker players get to meet in Magic: Legends as well as their first ally. While still under Niv-Mizzet's wing in this timeline, he is still a result of his past – always looking to prove his worth and work his way to the very top. His iconic appearance and tone are intact here, replete with his unmistakable hair and a voice that sounds like a smirk come to life. We can't wait for you to meet him.

We've got even more awesome stuff coming your way as we prepare for Open Beta on March 23, so remember to follow us on Twitter and Facebook for all the latest Magic: Legends updates. You can also join our official Discord server to chat with the devs and other Planeswalkers like you! Get ready to ignite your Spark, and we'll see you in the Multiverse!