My name is Stephen Ricossa, Executive Producer on Magic: Legends, and I'd like to welcome you to our first ever State of the Game blog! So much has happened since we dropped our first trailer during the 2019 Video Game Awards last December. We started 2020 on the cover of Game Informer magazine, traveled to PAX East for our first ever hands-on player experience, and we won a Best of Show award from Marooner's Rock. Since then we have slowly released more information, with several blogs in April covering the key features and progression systems of the game. The last several months have been extremely exciting for the team, and we look forward to sharing even more in the months ahead. For this first State of the Game blog though, I'll be covering the history of how Magic: Legends came together, our key areas of focus during development, and how everything has been coming together.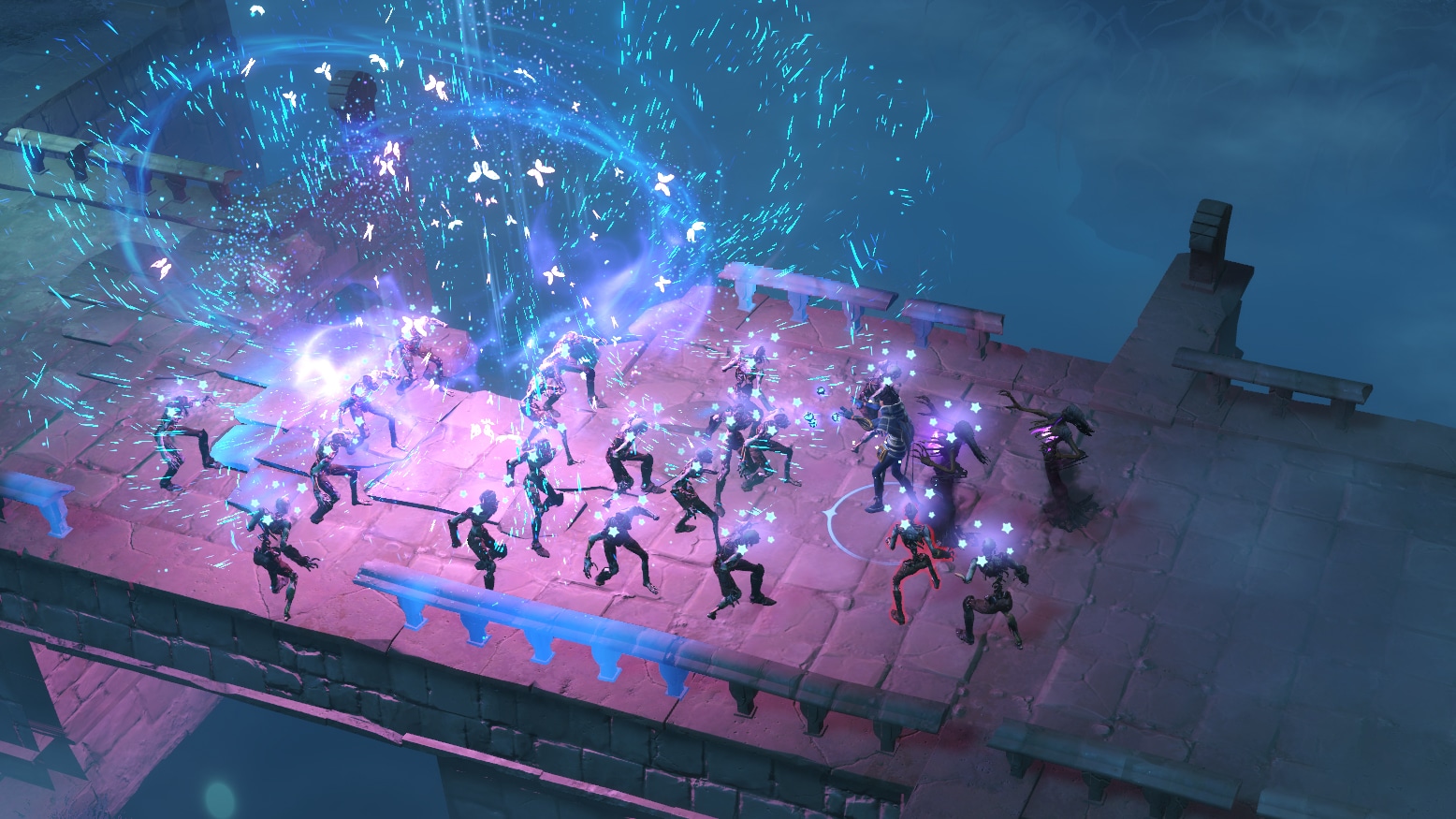 EARLY DEVELOPMENT
When we entered pre-production for Magic: Legends, there were several options we were considering for the game. We knew from the beginning that we wanted to create something new and unique for Cryptic. It was important for us to capture the essence of a true Magic experience while remaining faithful to our roots as a studio. We had brainstorming sessions and meetings filled with whiteboards and scribbles, building and playing prototypes that would eventually reveal the final core of our game. We landed on the ARPG genre rather quickly, but continued experimenting with several basics including camera angles for quite some time. The pitch, angle, field of view, and distance from the player all made huge differences in how the game played and felt.

Once we started to nail down the basics, we began to tackle what eventually became the key distinguishing feature for the game: the random hand. It was not difficult to create a random draw mechanic that was faithful to the card game, but translating that random hand to play meaningfully into moment to moment combat initially seemed like a tall order. As we discussed decks and hands from paper magic, the concept of a rotating skill bar was floated and prototyped. The initial implementation wasn't ideal, with the deck size being too large, the hand size being too small, but everyone agreed the concept was sound. We persisted and eventually landed on a deck of twelve, rotating four spells at a time. With moment to moment combat mostly in a good place, we shifted our efforts to classes and summons. We then proceeded to experiment with ways to ensure summons feel like Magic viewed through the lens of an ARPG.

We got summons to a fun and engaging place pretty quickly, but soon found our next challenge: we needed to balance summons in a way that made sure combat was not trivialized while also making sure the summons themselves were worth casting. Looking back over the last few years we must have put four iterations of how creatures work in combat before we ended up with the creature points system we have now. We feel we have finally created a system that captures the essence of creature summoning while empowering players to make impactful playstyle choices. Players who prefer to max out their creature points and summon hordes, players who like to summon a couple heavies to aid them in combat, and players who enjoy focused spellcasting can all enjoy the system together in the same space. Once we were able to untie that knot, we felt like the game was becoming as much of an ARPG as it was a reimagining of classic Magic.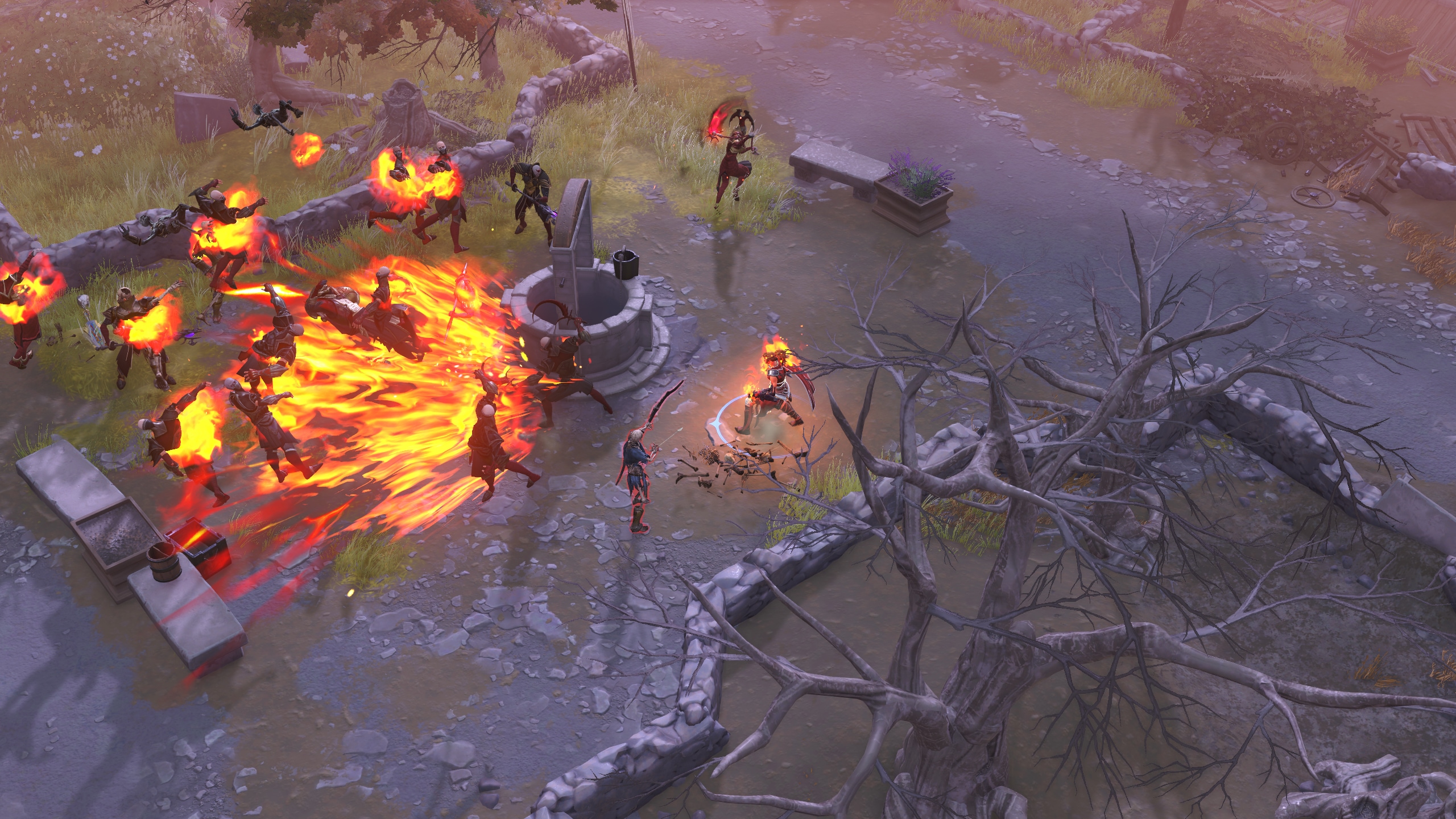 REINFORCING THE FRAME
In order to bring our lofty goals for Magic: Legends to life, we had to evaluate our proprietary Cryptic Engine. We decided to strip out several current features, rebuilding them from scratch while adding several brand new features to the engine. Some of these changes served to improve the overall quality of game we could deliver, but the goal of the changes was to ensure everything we created performed smoothly on a wide variety of hardware. We began by focusing on the art disciplines, converting to a new animation software solution, and building a completely new editor around it. Our highly experienced animation lead spent over a year working with our software team to build a system that gives us higher fidelity animations and an editor that is as accessible as it is powerful. Next, we focused on visual effects. We were creating a game all about spells, so we wanted to have every trick at our disposal to make each individual spell look cool and unique. At the same time however, we needed to make sure visual effects didn't strain hardware. The software team went above and beyond, delivering a brand new FX editor that improved framerate and resolution while giving our FX artists more power and flexibility than ever before. This meant we would be able to deliver everything from a nuanced buff to a flaming explosion in a way that captured the artistic DNA of Magic. Following that, we rebuilt our UI system from scratch with a solution that allows our team to quickly lay out UI options, iterate upon them, and get them into the game for play very quickly. The updates to our UI systems, like our other engine changes, greatly improved system performance for the game while adding a clean, modern feel.

Art tools were only half of the foundational equation. Since Cryptic was developing a game unlike anything it had built before, we had to find new ways to make the gameplay feel unique. We started from the ground up, building a new Behavior Tree system that gives individual creatures a variety of meaningful choices they can make in combat. We provided each individual creature with a series of emergent behavioral choices it could make based on player combat interactions. These choices can vary based in complexity based on the difficulty of the enemy, ensuring each individual creature within an encounter behaves uniquely. This gave creatures the tactical capability to make interesting choices, but we needed something else to direct enemy team strategically. That's where the brand new AI Director came into play. This feature was the brain child of one of our senior engineers, and we spent a significant amount of time to bring it online. The Director will be getting a full blog early next month, but I will say that it's one of the most powerful, extensible, and game changing features Cryptic has ever made. These two features really allowed us to build our missions in a new way, which makes each play through feel more unique and more engaging.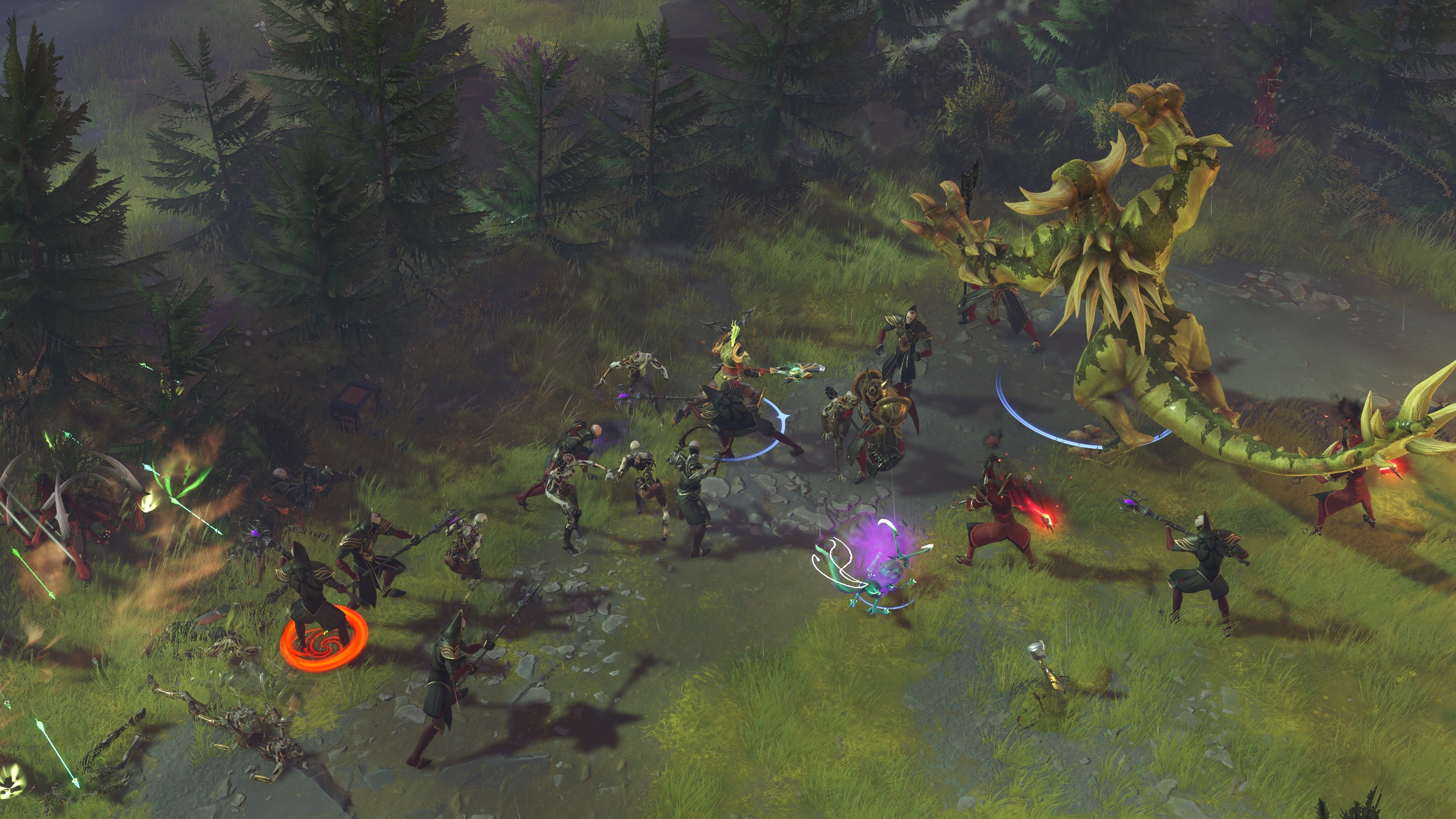 BRINGING IT ALL TOGETHER
With the game's development history covered, we've finally caught up to this year. We originally announced a spring timeframe for our first closed public playtest of the game, but the pandemic turned the world on its head and our team is no exception. Cryptic, like other companies, had to figure out how to deploy its entire work force from home in order to keep moving forward. This was a major challenge for studio leadership, but it was one they rose to meet. Global events have caused delays of our closed playtests and our eventual release. Thanks to the incredible efforts of our team, the delays are not dramatic and our closed playtests and our public release will still be happening this year.

I'm proud to officially announce that our first Closed Alpha playtest will be happening this June! We'll be inviting 15,000-20,000 people from those that signed up for beta since we opened for registration in December. The first playtest will be under a strict NDA, but we'll continue posting blog features and hosting streams to highlight what you can expect when you become a Planeswalker in Magic: Legends!

Thank you for being here for our very first State of the Game blog! We have a lot more information coming soon, and a large number of you will have hands on the game in just two weeks!
Stay safe, and I'll see you in the Multiverse!
Steve Ricossa
Executive Producer
Magic: Legends
There's always something new to talk about, so make sure to follow us on Twitter and Facebook for the latest Magic: Legends news. Also make sure to join our official Discord server to chat with the devs and other fans like you!