PC Patch Notes for 4/2/20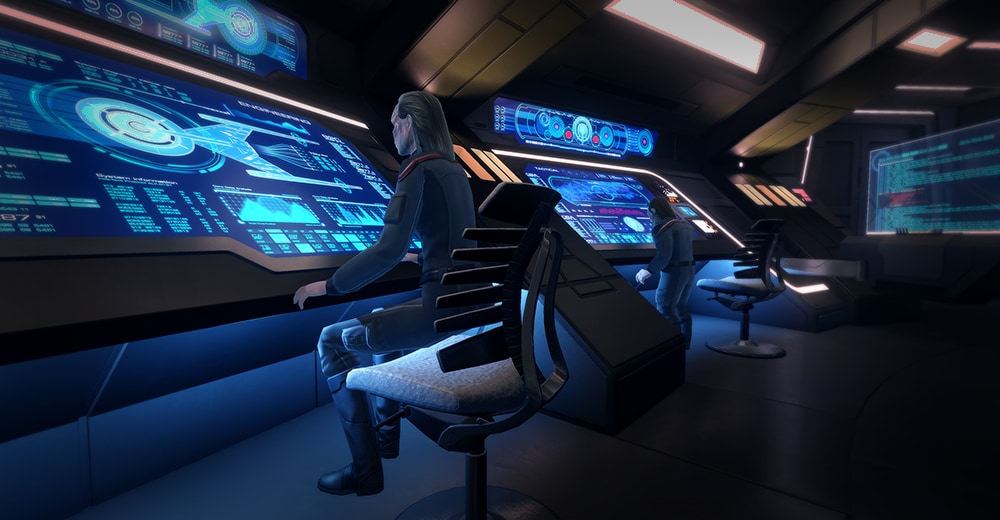 First Contact Day Celebration!
Join us for the First Contact Day Celebration starting on PC on April 2nd, 2020 and continuing until April 23rd, 2020.
The First Contact Day Event can be accessed through Star Trek Online's recently released Events Tab.
Two ways to earn Event Progress! Compete with four other players to build and launch your very own Phoenix Rocket, or join Seven-of-Nine and travel back to April 4th, 2063, and participate in a brand new patrol surrounding the titular event.
Captains that earn 14 or more Daily Progress may then claim Event Grand Prize – a Temporal Vortex Probe (Universal Console).
For more information, please visit the "Defend First Contact Day!" blog at:
https://www.arcgames.com/en/games/star-trek-online/news/detail/11386403-defend-first-contact-day%21
New Event Patrol: One Night in Bozeman

Included with the traditional model rocket building First Contact Day TFO, Captains will be able to participate in a brand-new patrol, "One Night in Bozeman".
Access this limited-time content through the Event UI, or the Patrols Tab of the PvE UI.
The Borg have altered the timeline to ensure that they succeed in their previously-foiled plan to stop First Contact between Earth and Vulcan.
Team up with Seven-of-Nine and discover what The Borg have done to alter the timeline, and then do everything you can to correct it.
First Contact Day Event Rewards:

First Contact Day Badge Box:

Completing either of the participating activities once per day, per account, will earn you a First Contact Day Badge Box.
Opening this box will grant players the opportunity to choose between 17 never-before-released Comm Badges as account-wide unlocks.

First Contact Day Event Grand Prize:

Upon reaching 14 days of Progress, you will become eligible to claim the Grand Prize! This includes the following items:

Console – Universal – Temporal Vortex Probe (Account Unlock)

Inspired by Borg technology, this probe is capable of opening a dangerously unstable Temporal Vortex that can travel through local space to damage and debilitate enemy vessels in the area.
The drone will travel toward the targeted foe's current location, dragging the anomaly with it while emitting chroniton radiation in a large cone facing away from its trajectory.
This console also provides a passive boost to Exotic Damage and Cooldown Reduction for Temporal Operative Bridge Officer Abilities, as well as a scaling bonus to Turn Speed that scales with Auxiliary Power.
This Console can be equipped in any console slot on any starship.

First Contact Day Bundle – contains all of the following:

1x Captain Specialization Point (cannot reclaim)
25,000 Dilithium Ore (cannot reclaim)
"Launch Toy Rocket" Social Device (Account Unlock)
Holo-Emitter – Phoenix Shuttle (Account Unlock)

Bonus Rewards:

After claiming the Grand Prize, you will unlock the option of earning additional Dilithium Ore each day, beginning at 8,000 Dilithium Ore for the first day's completion.

Zen Buyout Option:

For players interested in instantly completing the First Contact Day Event, we will be offering an updated method for buying out.

Within the new Event UI, an option will be presented that allows you to purchase the remaining progress that you need, for a scaling amount of Zen.
General:
The Ferengi Marauder starship model has been remastered with a new model and a new ship material.