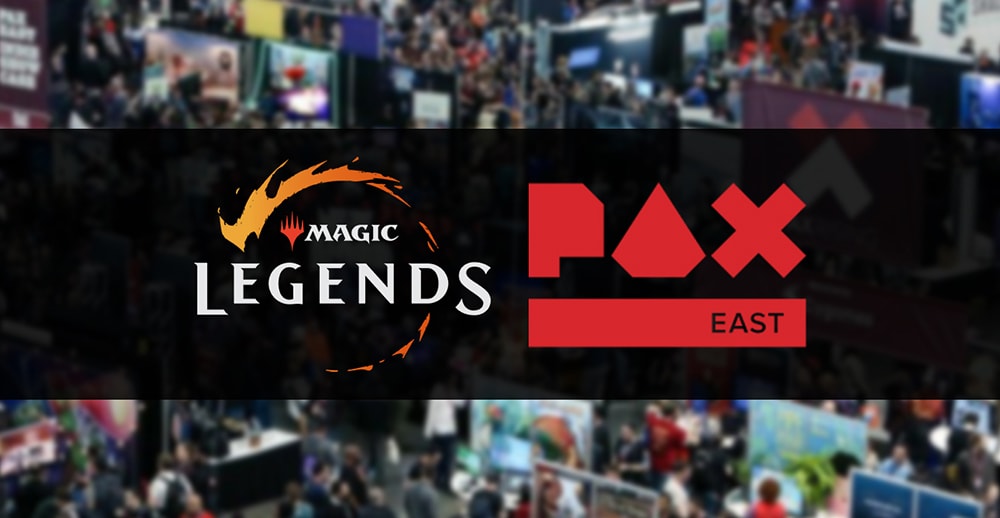 Magic: Legends will be at PAX East next weekend!
Join us from February 27 - March 1, 2020 at the Perfect World booth to be the first to play our Magic: Legends demo and receive awesome prizes!
Visit us on the show floor at booth 17075 to experience the first playable demo of Magic: Legends. Choose from two unique Planeswalker classes and utilize their diverse spells and abilities to fight your way through the nefarious Cabal forces in Caligo Morass. Can you cleanse the Fallen Church of corruption and claim victory in an epic boss battle against the lich knight Josu Vess?
Along with this exclusive gaming experience, you won't leave our booth empty-handed! Exclusive Magic: Legends swag awaits you after the play session. Be sure to say hi to the Cryptic and Perfect World team, and let us know about your favorite parts of the demo!

Big shout-out to our sponsors Alienware and HyperX for providing the hardware and giveaway items for our booth!
We can't wait to see you there!