STO - Patch Notes 11/10/2018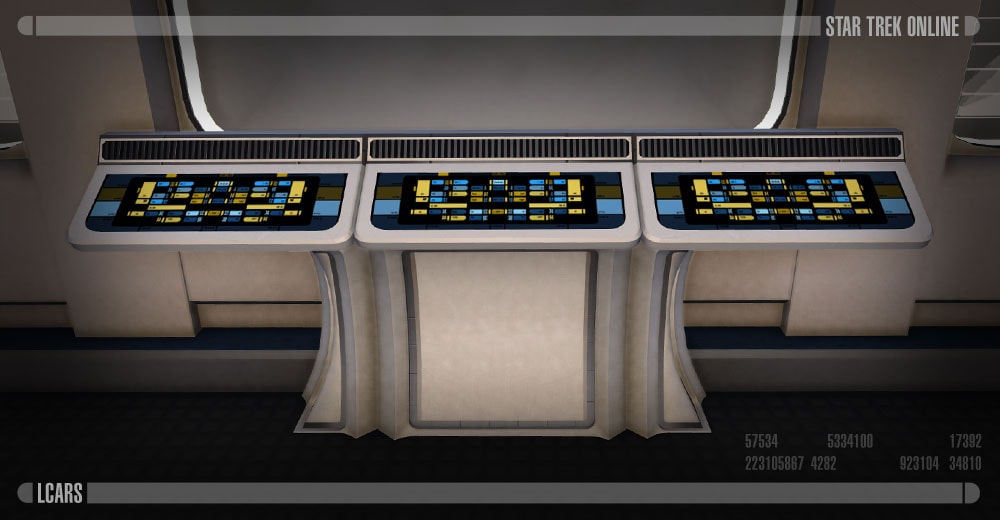 Général :
Correction d'un problème n'ajustant pas le niveau des monstres à celui du joueur, s'il rejoignait une Task Force Operation en cours.
Correction d'un problème empêchant les Capitaines Discovery de recevoir leurs Officiers de services supplémentaires lorsqu'ils gagnaient des niveaux.
Correction d'un problème empêchant les personnages vulcains de débuter « Ordres diplomatiques » après avoir parlé à l'assistante vulcaine T'Pela.
« The Once and Future Agent » a été retiré du Journal de mission pour les personnages Discovery.
La « Task Force Operation: Age of Discovery » a été déplacée dans l'arc de la guerre klingonne.
Un temps de recharge de 5 minutes a été ajouté à la Task Force Operation « Defense of Starbase One ».

Cela devrait améliorer sa sélection pour les Random TFO.

Toutes les missions d'Age of Discovery ont été débloquées pour les Capitaines non-Discovery.

Vous pouvez désormais aller directement à « Secrets » même si vous n'avez pas terminé le reste du Journal.

La description du Age of Discovery starter pack a été mise à jour afin d'expliquer comment le réclamer.
Problèmes connus :
les Gamma Marks des Random Task Force Operations utilisent les bonus de temps de recharge quotidiens des Competitive Wargames.
Le bouton Expand/Collapse de la fenêtre Universal Endeavor ne fonctionne pas correctement.
Coraline, Ian Kwon et Tamav n'ont pas les traits raciaux corrects.
Les matériaux de fenêtre Windows 2 et Windows 3 du vaisseau de départ de Discovery ne s'affichent pas correctement.
Il est actuellement impossible de réclamer les packs du C-Store qui s'ouvrent automatiquement dans des zones terrestres.
Les fonctionnalités de la Foundry sont temporairement indisponibles.
La Task Force Operation « Big Dig » sera retirée jusqu'à nouvel ordre.
La Task Force Operation « Breaking the Planet » sera retirée jusqu'à nouvel ordre.