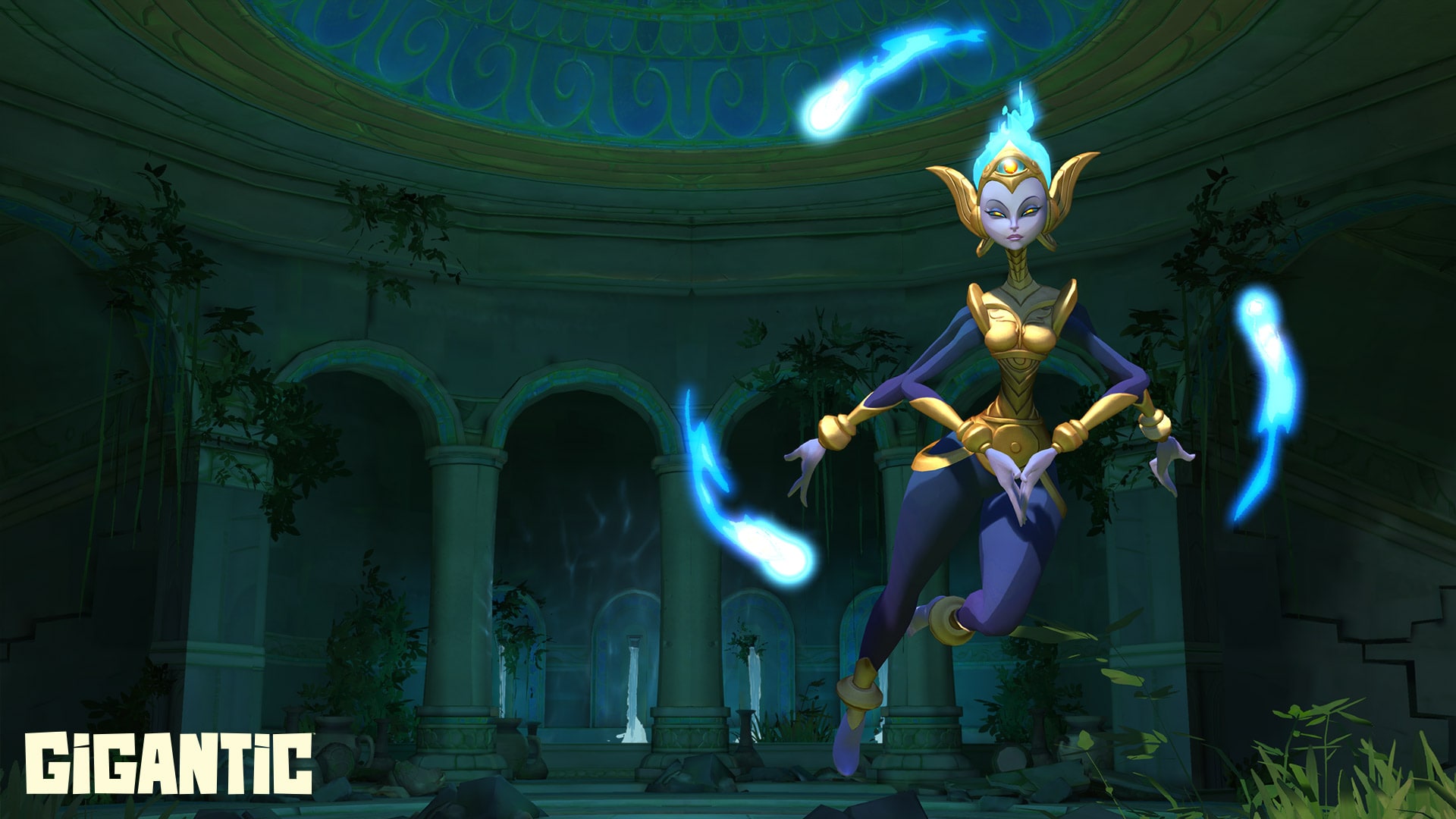 As the airship nears the dock on its final voyage, it's time to give Gigantic one last hurrah.
This Friday, July 27th, tune in to the official GoGigantic Twitch channel for a very special farewell livestream event.
At 3:00pm PT (6 ET) join us for a look at some of the beautiful content that never reached the live servers. We'll be exhibiting unreleased concepts of Heroes, skins, creatures, and additional picks straight from your requests in Twitch chat. But wait, there's more! Recovered from the deepest darkest depths of Devaedra's dungeons, we'll be giving away a small amount of Gigantic-themed swag to a few lucky winners on stream.
That's not all! Kicking off the event at 9:00am PT (noon ET), come hang out with some of your favorite Gigantic streamers while they play live matches and reminisce on the good old times. Later in the day, our friends Septies and Paulrek will be hosting a Q&A session followed by some live matches with a few of the Gigantic greats. Be sure to catch these community-run segment for some fun matches and fond memories, here on the GoGigantic Twitch channel.
We are Eternally grateful for all of the devoted fans who have continued playing Gigantic throughout development and after launch. Your videos, fan art, guides, sky-dabs, meme teams, and dedication to the game truly make us proud of what we have accomplished. This is an excellent opportunity to hop online and engage in a final fight on the Gigantic battleground before the servers go offline next week on Tuesday, July 31st at 8:00am PT.
Thank you to our incredible community for the outstanding support, and while the sails are up, we'll see you on the airship!