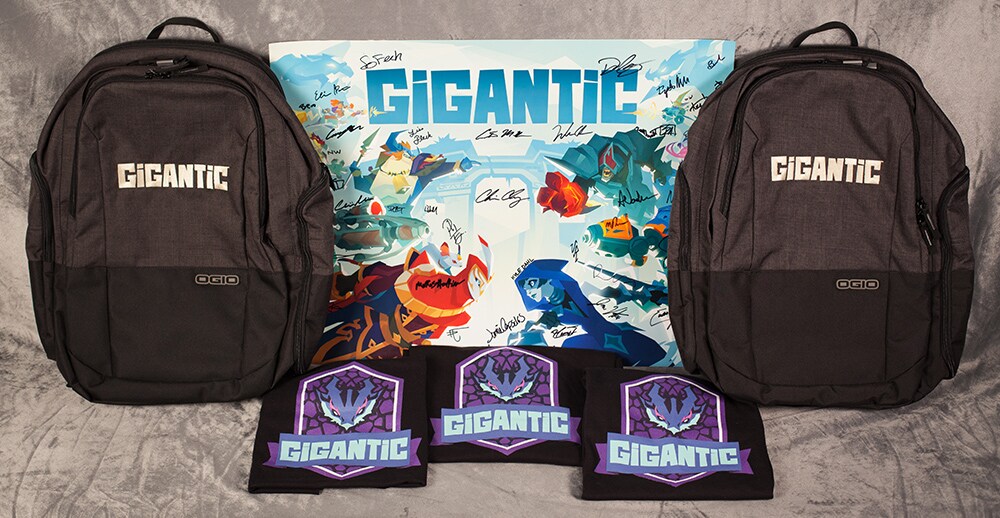 This season is all about giving, so we're giving away a ton of Gigantic swag during our holiday livestreams!
We are thankful for all of our players and want to give back to our most passionate fans with in-game goodies and real-life loot. Join the Perfect World team as we play Gigantic, give out lots of awesome prizes, and hang out with you, the community! Tune in to watch the streams and take part in chat activities for a chance to win!
Here's the entertainment schedule we've got laid out for the week:
December 19th: 10:30am - 12:30pm PT*

December 20th: 10:30am - 12:30pm PT*

December 21st: 10:30am - 12:30pm PT*
Here's a list of the cool stuff you can win just for participating:
Gigantic backpacks

Gigantic poster packs

Gigantic Devaedra t-shirts

Ultimate Packs (all platforms)

Hero Skin Unlocks (all platforms)
There will be plenty of opportunities to snag some of this swag. Don't forget to follow us at twitch.tv/GoGigantic to be informed when we go live so you don't miss a moment of the fun!
*All dates and times are listed as Pacific Standard Time. Check out this time conversion site to see when we go live in your region!