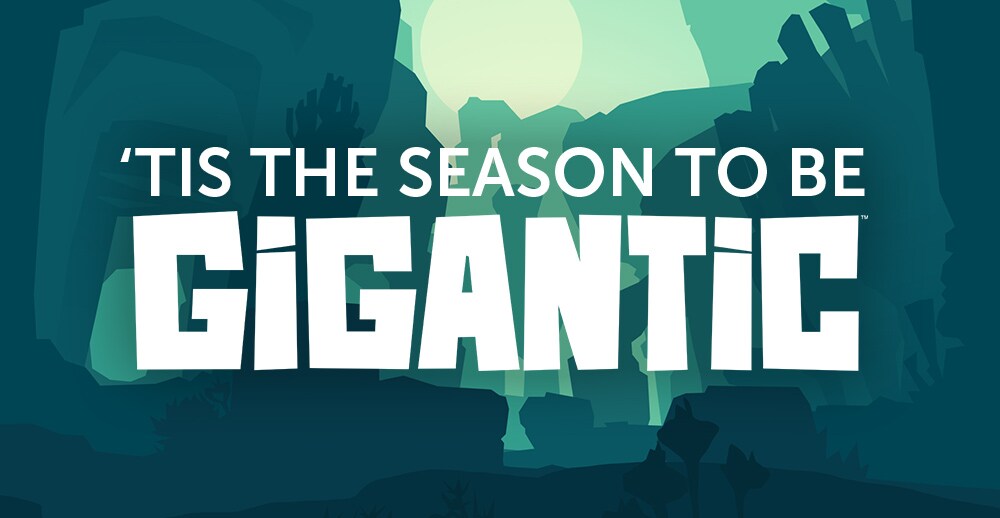 Greetings Gigantic fans!
Gigantic officially entered open beta on Xbox One and Windows 10 a year ago tomorrow! We've made a lot of friends and allies throughout the years, and appreciate everyone who has helped bring the fight to the battleground. Whether you have been with us since the beginning, or just recently started your Gigantic adventure, we want to give a big THANK YOU to all of our players! 'Tis the season to be giving, so we want to take this opportunity to give back to the community.
Ramsay's Ruby Race Finale
Ramsay's Ruby Race ends in just one week!
There's still time for you and your crew to band together and face off against other teams for prizes and prestige. Earn up to 1500 Rubies to spend on your favorite Heroes, creatures, and skins for playing custom matches with your friends and rivals. The final day to submit matches is December 16th. The team with the most matches played will be announced on Monday, December 18th and the match against the Gigantic team will be scheduled shortly afterward. Your friends at The Forge will be running the stream and providing commentary for this exciting best of 3 series! You can read up on all of the details in the Ramsay's Ruby Race blog.
Gift Giving Livestreams
This season is about giving, so we're giving away a ton of Gigantic swag during our holiday livestreams!
We are thankful for all of our players and want to give back to our most passionate fans with in-game goodies and real-life loot. Tune in on December 19th, 20th, and 21st from 10:30am to 12:30pm PT to watch the streams and have a chance to win. Join the Perfect World team as we play Gigantic, give out lots of awesome prizes, and hang out with you, the community! Here's a list of the cool stuff you can win for participating:
Gigantic backpacks

Gigantic poster packs

Gigantic Devaedra t-shirts

Ultimate Packs (all platforms)

Hero Skin Unlocks (all platforms)
There will be plenty of opportunities to snag some of this swag. Don't forget to follow us at twitch.tv/GoGigantic so you don't miss a moment of the fun!
January Update
Be on the lookout for teasers of our forthcoming January update!
The team at Motiga is hyper-focused on providing an assortment of content for the next major release. Expect more to come as we get through the holidays and into the new year. You can look forward to gifs, art blogs, and livestreams to highlight some of the amazing stuff we have planned as we ramp up to the update release! Keep your eyes on our social channels where everything will be announced in the coming weeks.
SoundCloud Additions
A number of inspirational tracks from the Season of Souls and Infernal Hunt updates have been uploaded to our SoundCloud! Give them a listen by clicking on the player below, and you can always download any of the tracks on our SoundCloud for free!