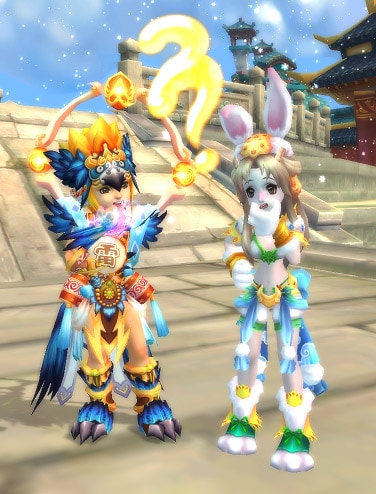 Start date: Saturday, April 7 at 12:00AM PDT
End date: Sunday April 8, at 11:00 PM PDT
Don't take a long time, or you'll be too late.
There are five tasks for you to complete
with prizes at the end that are mighty and sweet.
You'll earn 15 Event Tokens, but that's not all that you'll get
you'll also receive a ticket for your very own Moonhare pet!

If you think that you'll find everything inside Pokari
Then you'll never finish the tasks, I'm sorry.
Should you ever feel that you're confused, fear not!
Think long and hard, and give it all that you've got!

Riddles:

1.
This dessert will fill your pet's belly
You might be able to find one in a deli
It's baked and sweet,
but not too big of a treat.
To finish this task,
All that I ask,
Is that you take the greatest care,
To trade this snack to another player,
ANSWER: Trade a cookie to another player

2.
You'll need to catch and identify me, but don't use your hands and don't let me touch the ground
(Note: this one is a little phunny)
ANSWER: Identify a Jaqisac Hopper
3.
Generally speaking, If good things come to those who wait, then better things come to those who wait some more.
ANSWER: Begin the quest [Daily] Patience Renewed

4.
The Travelling Monk gives away things for free
Without even charging a buck!
Just talk to him at a certain time
And sign up for _ _ _ _ _ _ _ _ _ _ _!
ANSWER: Do the quest "Try Your Luck"

5.
Usually a pest no matter where they fly
You'd never want to keep one in your house.
But now they're the object of your quest,
So catch and identify a _ _ _ _ _ _ _ _ _ _.
ANSWER: Identify a Manta Mouse

To answer the questions, complete the in-game objective the riddle describes.