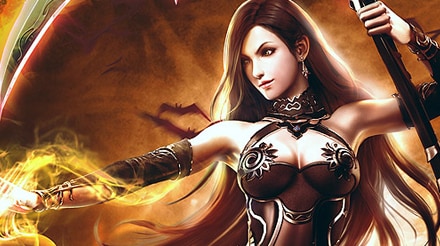 Charge Promo
Rewards Points Begin: Friday, June 30, 2017 (10:00 AM PT)
Rewards Points End: Tuesday, July 11, 2017 (11:59 PM PT)
Rewards Points Expire: Sunday, July 16, 2017 (11:59 PM PT)
Celebrate the dawn of the spring season!
Here's what you can purchase with your Reward Points during this promotion:
Godly Energy Potion
LV5 Gem Talisman
Fenrir's Magic Chain (7 Days)
Hephaestus' Hammer +13
Fortify Lock Stone
Twelve Zodiac Soul Insignia
Shard of Heimdallr LV7
Charisma Crystal
LV8 Gem Polisher
Lollipop Miro
Here's how it works:
Buy ZEN: Purchase ZEN for War of the Immortals (WOI) during the event period in order to receive your Charge Rewards points.
Receive Points: For every ZEN you purchase for WOI during the event period, you will receive the same amount of Rewards points (so if you purchase 3,000 ZEN for WOI, you will also receive 3,000 Rewards points).
Rewards Website: Go to the WOI Charge Rewards website and redeem your points.
http://www.arcgames.com/en/games/war-of-the-immortals/rewards
Spend Promo
Begin: Friday, June 30, 2017 (10:00 AM PT)
End: Tuesday, July 11, 2017 (11:59 PM PT)

Spend ZEN in game and earn these great prizes!
Advanced Pet Gem – Spend 180 ZEN – Unlimited Redeem
Twelve Zodiac Soul Insignia – Spend 300 ZEN – Limit 12
Pet Skill Removal Charm – Spend 500 ZEN – Unlimited Redeem
Divine Gem Polisher – Spend 2500 ZEN – Unlimited Redeem
Titan Aspect +12 – Spend 12000 ZEN – Unlimited Redeem
Thanks for playing WOI! We hope you enjoy the promo!
---
Click here to register for War of the Immortals, the epic adventure MMORPG. The best part about War of the Immortals is it's free to play! Want more game details, screens, and videos? Like War of the Immortals on Facebook for more fan-exclusive content and follow us on Twitter – tweet us your questions! And, subscribe to our YouTube channel for the latest War of the Immortals videos.