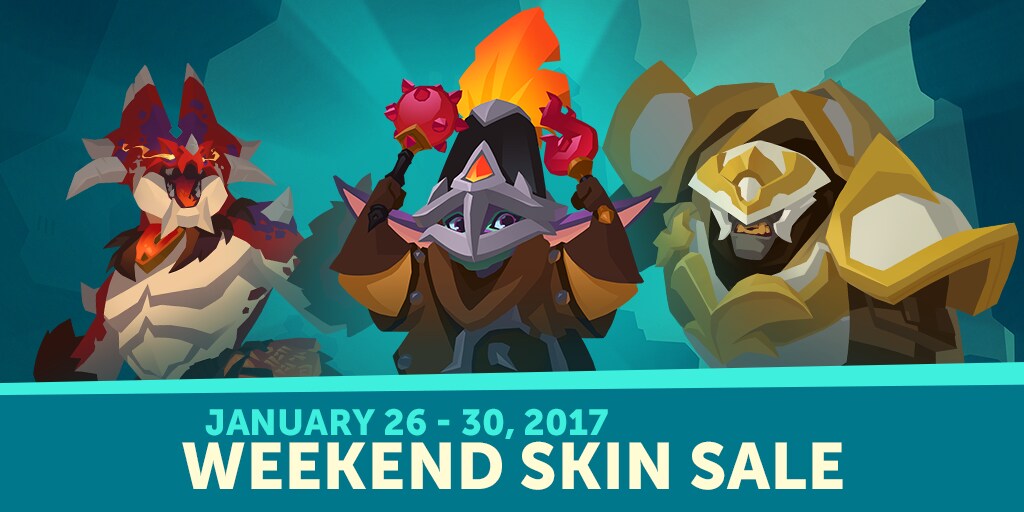 Show off your skills as well as your heroes with our Weekend Skin Sale! From now until January 30th at 9:00AM PT, you'll be able to unlock the following skins at a 20% discount!
The Raider's Armory 500 395 Rubies
As Mozu's mastery grew, she grew more creative in her choice of wands.
Ancestral Ways 500 395 Rubies
There was a time before Drakkor commanded the flame.
Seraphe Betrayer 700 545 Rubies
The Margrave would not be controlled and could not be stopped.