Now Available - Skeletal Worg

Show your increasing power and intimidate your enemies with the menacing Skeletal Worg! This rare mount can be purchased from the Zen Market for 3,500 zen.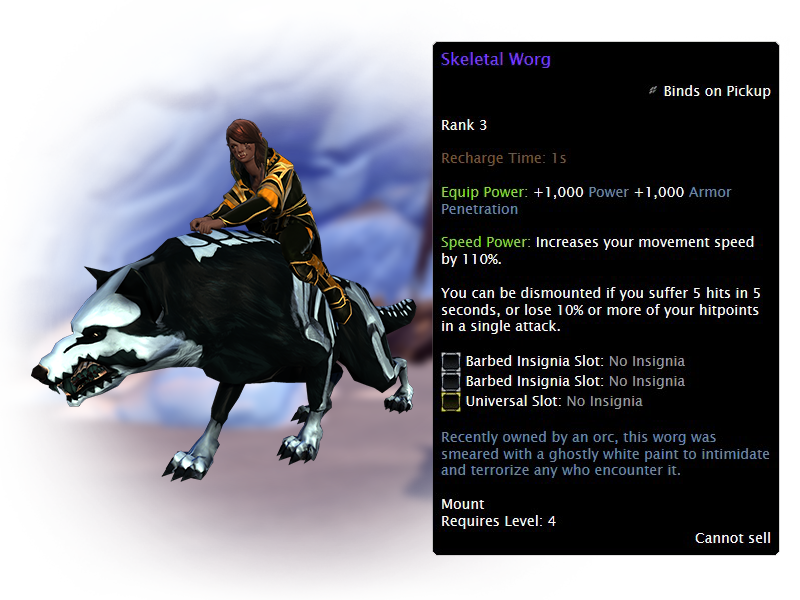 They say that the Skeletal Worg has been owned by an orc and was smeared with a ghostly white paint to terrorize any who encounter it.