Get Bonus Virtual Currency with our GameStop Card Promotion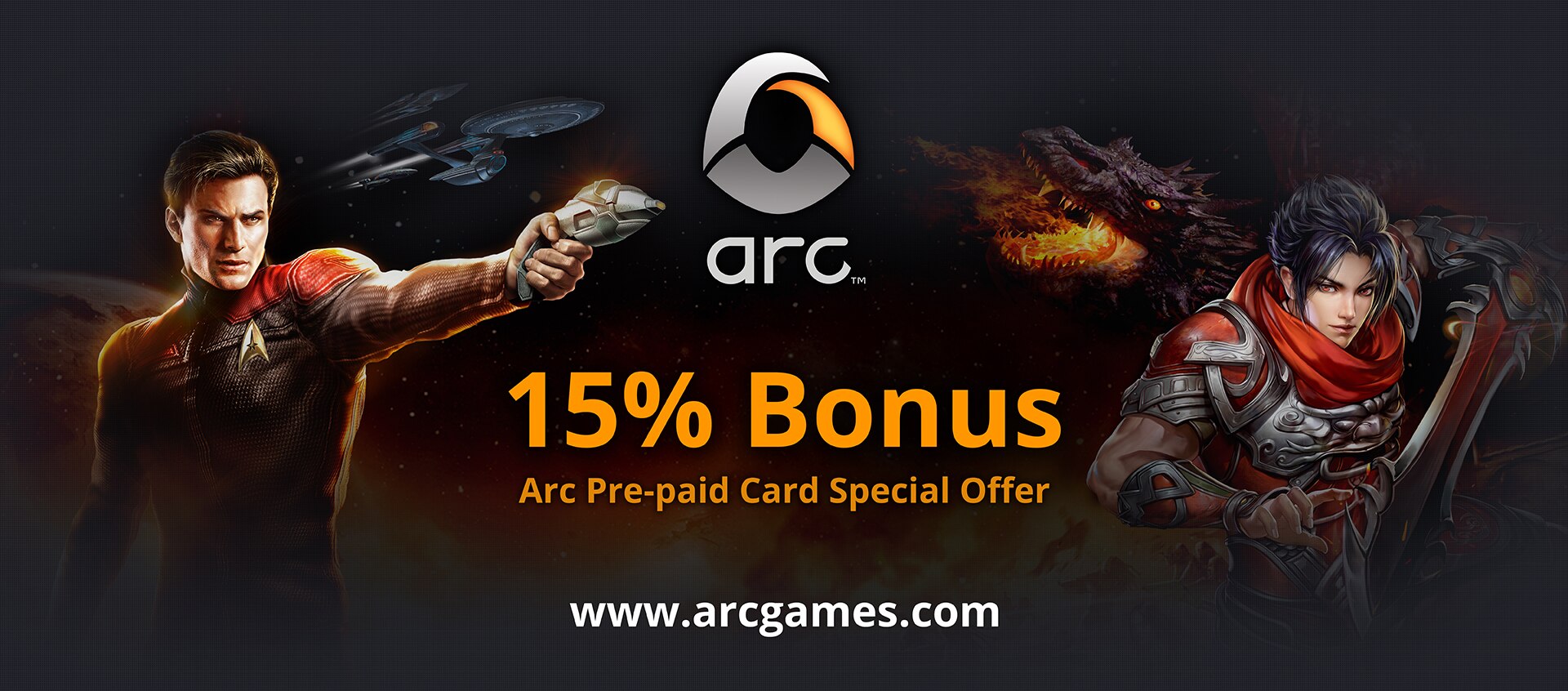 Calling all Arc players! We have a special promotion with GameStop that will give you the chance to get more virtual currency to use on your favorite Arc games. Starting today until July 24, if you buy a pre-paid Arc currecny card at your local GameStop*, you will get 15% bonus virtual currency after redeeming the code. That currency can be used on your favorite Arc PC game including Neverwinter, Star Trek Online, PWI and more!
*This promotion is only active at GameStop locations in the United States of America, while supplies last. Availability may vary by location.