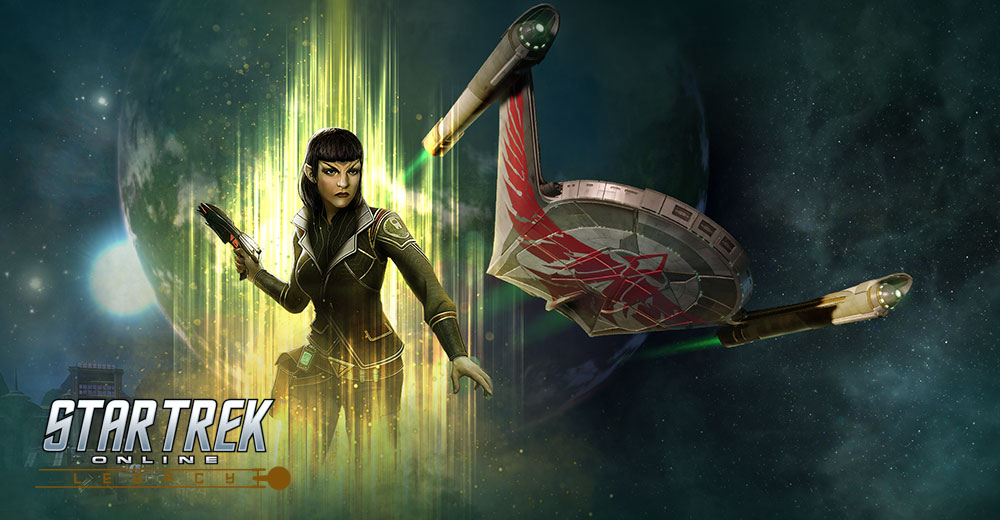 Appearing for the very first time as part of this bundle is a Max Level Boost which you can use to immediately set a character to max level. This powerful Boost is yours to use as you see fit, provided a few restrictions are met:
The character to be boosted must belong to the Romulan Republic faction.
The intended character must have completed (or skipped) the Tutorial.
You must have at least one character on your account that has reached Level 65.
Provided these restrictions are met, the process is as simple as claiming the Special Item unlocked by your purchase of the Bundle, and applying it to the character of your choosing. This will immediately elevate that captain to the rank of Fleet Admiral, provide them with an opportunity to choose their faction allegiance (Federation or Klingon Empire), and place an Equipment Bundle into their inventory.
This level-up process is designed to be usable for characters of any level.
Have an old Romulan Faction Captain you rarely play, languishing at Level 30-ish? Give them a new lease on life, with an immediate boost to max level, and all the resources needed to hit the ground running!
Never tried the Romulan experience before? This boost opens the door to playing the entirety of their story arcs, without the worry of leveling up and re-gearing between episodes.
Unlike the Jem'Hadar experience of starting the game at Level 60, players using this boost will still have the opportunity to assign their character's skill points, specialization points, and traits, as well as equipping the provided gear, in whatever manner they like. The choices are yours to explore.
Ready for the Frontier!
After choosing an allegiance for your newly-elevated Romulan, an equipment pack can be found in your inventory. This bundle-within-a-bundle represents an incredible value of high quality gear and other resources, ready to put you on the path to immediately enjoying what life at Max Level has to offer!
This pack contains all of the following:
1,000,000 Energy Credits
1,000,000 Expertise
250,000 Reputation Dilithium Vouchers
5x Specialization Qualifications (one for each Specialization)

Use these to immediately train the Bridge Officer(s) of your choice in the Specialization(s) you desire!

5x Enhanced Universal Tech Upgrades (no Dilithium cost to apply)
36x Inventory Slots
12x Bank Slots
6x Bridge Officer Slots
2x Starship Slots
A FULL SUITE of Very Rare (Purple) Mk XIV Ground Equipment and Space Equipment

Includes *all* basic Kit Modules for your chosen profession, and many different options for outfitting your ship and crew!

6x

Very Rare (Purple) Bridge Officers

(2 of each Profession)

Each of these special officers has the following attributes:

Pre-Promoted to Commander Rank
Fully Trained in *all* basic Bridge Officer Abilities
Pre-Equipped with Purple Mk XIV Ground Equipment