UPDATE: We are now requiring a minimum purchase of 800 Leaves on the very first purchase (the first purchase cannot be made into multiple purchases such as 400 Leaves for one purchase and 400 Leaves for a second purchase) in order to receive this reward. This still only applies to users who have never purchased Leaves before. Rewards or other requirements have not changed.
Forsaken World: Arc Starter Pack
Downloadable Content: Requires the base game Forsaken World on Arc or Steam in order to play.
Pack Info
The Arc Starter Pack is a special reward for those purchasing leaves for the first time! It's perfectly suited for beginners who are looking to climb to the top and enjoy themselves along the way! The pack rewards are spread out to give you extra motivation to level: Woolly pet at LV20, Epic Gear Tokens at LV30, Markhor Combat Mount at LV40 and the Crimson Drake flying mount at LV55!
This pack contains the following items:
[Combat] Markhor
Crimson Drake
Bag Extension
Bank Extension
Soul Coins Pack
Star Crystal x50
Lionheart Chromatic Badge x 180
Flare Gem Card
Woolly
Life Tap
Mana Tap
Envoy's Spirit x10
Mercury Statue x10
---
Item Details
[Combat] Markor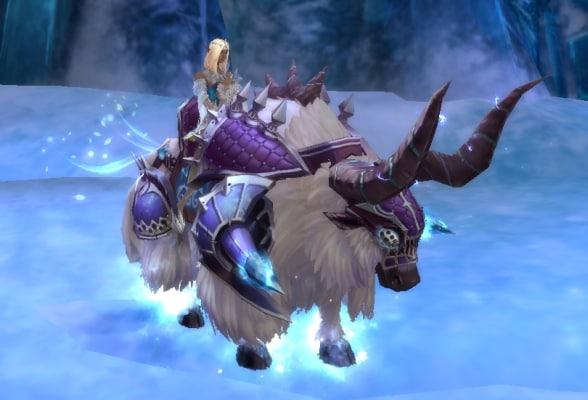 Instill terror into the hearts of your foes astride this Markor mount. With a speed of 155% and the ability to use in combat (when unlocked), this LV40 mount has it all!
Crimson Drake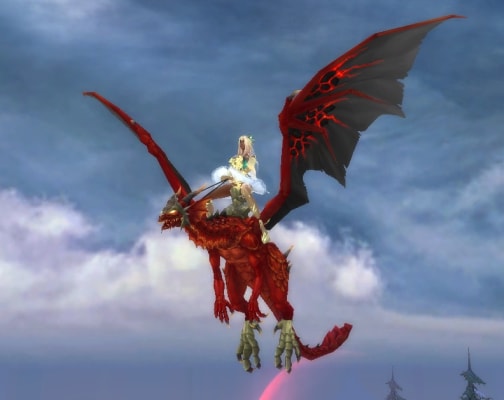 Conquer the sky with your own fierce Crimson Drake. This LV55 flying mount serves as great motivation to level faster. Travel the sky in style with this unique mount!
Bag Extension and Bank Extension


These extension items increase the size of your bag and your bank to hold all of the great rewards from the Start Pack.
Soul Coins Pack

Contains 30 Soul Coins which are used throughout the game for repairs, upgrades, training and purchasing goods from most NPCs.
Star Crystal x50

Used to upgrade gear. Upgrading your gear increases your gear stats and opens gem sockets.
Lionheart Chromatic Badge x 180

Used to purchase LV30 Epic Gear from Astraea in Nightfall Citadel.
Flare Gem Card

Use to receive a buff that enables you to redeem one LV3 Crystal daily for 15 days. Reward is obtained in the System Menu (F12)
Woolly(20)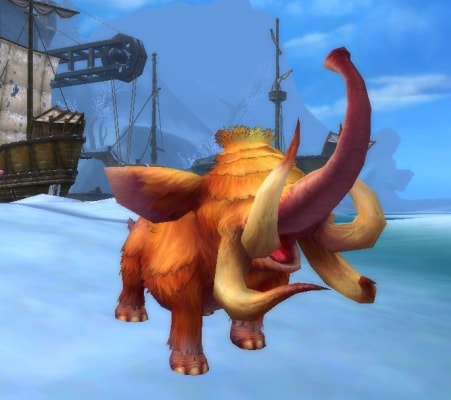 Don't venture out alone, take this baby Woolly Mammoth with you! The loyal and adorable Woolly Pet can be incubated when you reach LV20.
Life Tap and Mana Tap


Contains 500000 Health or Mana. As you use the item the total Health or Mana stored is reduced. Can be used to restore health and mana until the item is depleted. 10 second cooldown.
Envoy's Spirit x10

Chance pack that grants one of the following items: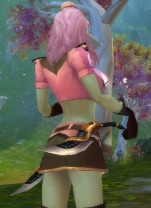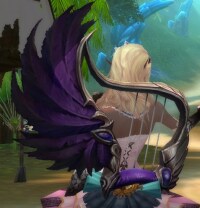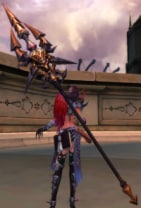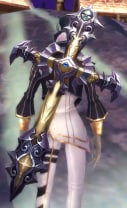 Frost Nova Relic: Grants a Frost Nova Zodiac Weapon
Ice Chill Heart: Used to upgrade to Frost Nova Zodiac Weapon
Purple Defense Pet Stone (Blazing Angel)
Giftpack: Devirock Shard
Giftpack: Flame Crystal
Giftpack: Elemental Star Essence
Divine Potion: Used to upgrade Seraphic Flux
Seraphic Flux Items: Used to augment attributes
Lots of Soul Coins or Soul Leaves
Luxuriant Spring Certificate: Used to exchange for The Delegate or Shirley fashion set
Fresh Summer Certificate: Used to exchange for Martial Artist Fashion or Summer Cool Fashion
Scroll of Recall: Used to reset and identify Gear
Holy Coin: Used to exchange for treasures at Mysterious Old Dwarf
Mercury Statue x10

Sought after item that can be traded for unbound game currency, which is extremely useful for purchasing items from other players and required by some NPCs.
---
Want to get the most out of Forsaken World? Like us on Facebook for more fan-exclusive content and follow us on Twitter – tweet us your questions!