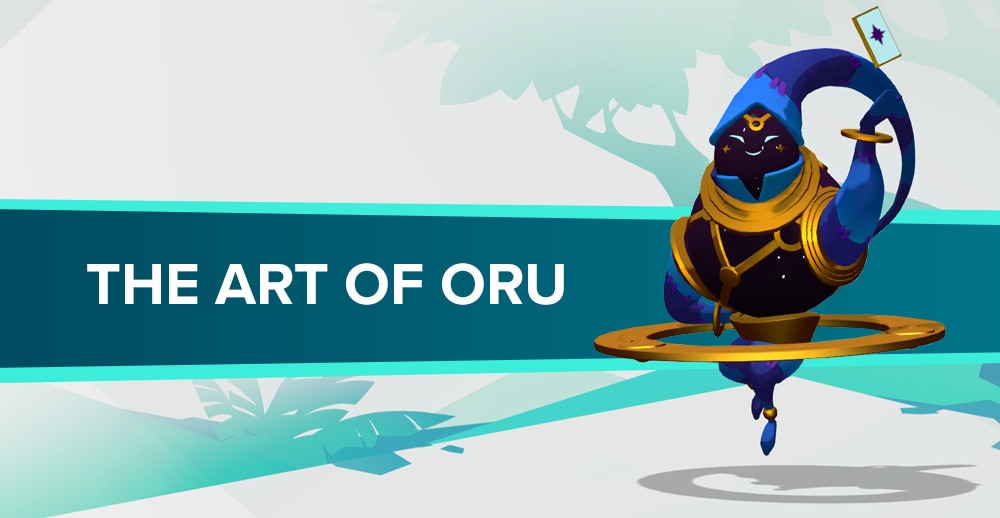 Written By Concept Artist: Devon Cady-Lee
Hey everyone! It's MO_Gorrem here with a look at the artistic evolution of the Fortune Teller, Oru!
Oru was originally designed as an NPC host who would guide you through the process of drawing and completing your Fortune Cards in Gigantic. We'd even gone so far as to build out his personality and appearance around the concept before the decision was made to make him a playable Hero! Now, instead of only shuffling and dealing in the front end, Oru joins the roster with a kit centered around dishing out punishment through those very same Fortune Cards.
When crafting Oru's personality and behavior, we looked to characters like the Cheshire Cat from Alice in Wonderland as a key source of inspiration. Both Oru and the Cheshire Cat are enigmatic, powerful, smart, and unpredictable; both also find humor in the plight of other characters. We found that this type of disposition best fit with Oru's role as the Eternal being who can see the fates of other Heroes. He gets excited about the different options and paths that Heroes have laid out before them, especially when they make a choice to diverge from the paths he foresees. Add in some inspiration from other mysterious, meddling characters like Mr. Mxyzptlk (from DC comics) or Q (from Star Trek), and you get Oru.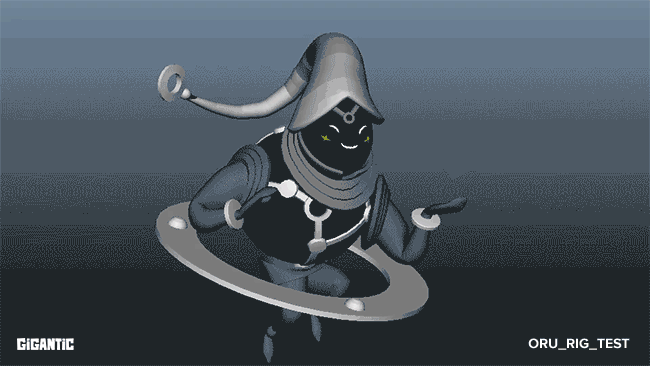 His body was designed to look like a crystal ball with wizard hats for limbs. Visually, I was really into the idea that his arms, legs, and head could detach from his body and spin freely around his round form. When we thought he was going to be used as an NPC in the Fortune Card UI, I thought that Oru's body could even become the crystal ball through which you could "see into the future," and from which you'd draw your cards. He would then react to your picks with cheeky responses.
The ring was the final piece, and was originally there just to make him look like a planet; eventually, it came to serve as the table onto which he deals cards.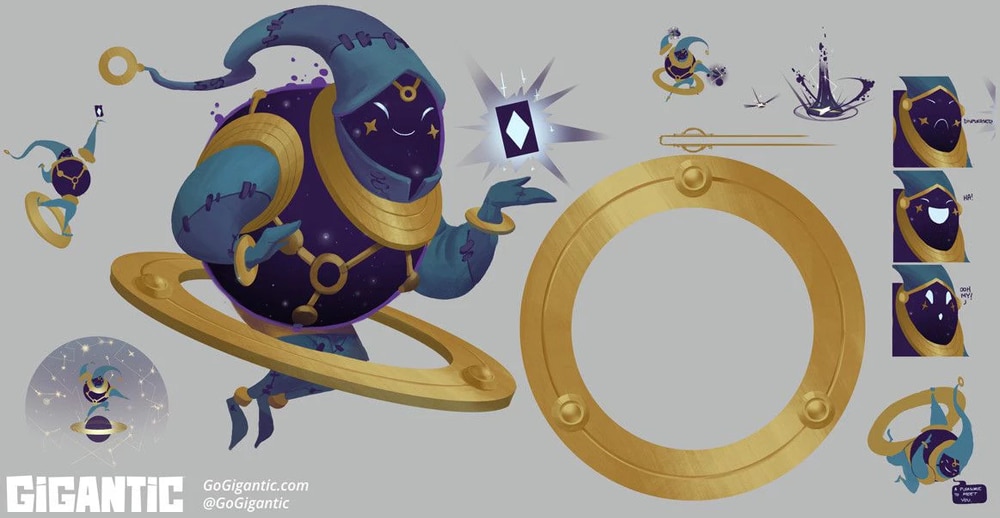 Oru is from the same distant star realm as Zandora and the other Eternals, though he is a primordial relative born from the Cosmic Void rather than from star energy. The Eternals are beings of light and matter, whereas Oru harnesses the energy of nothingness and the fourth dimension.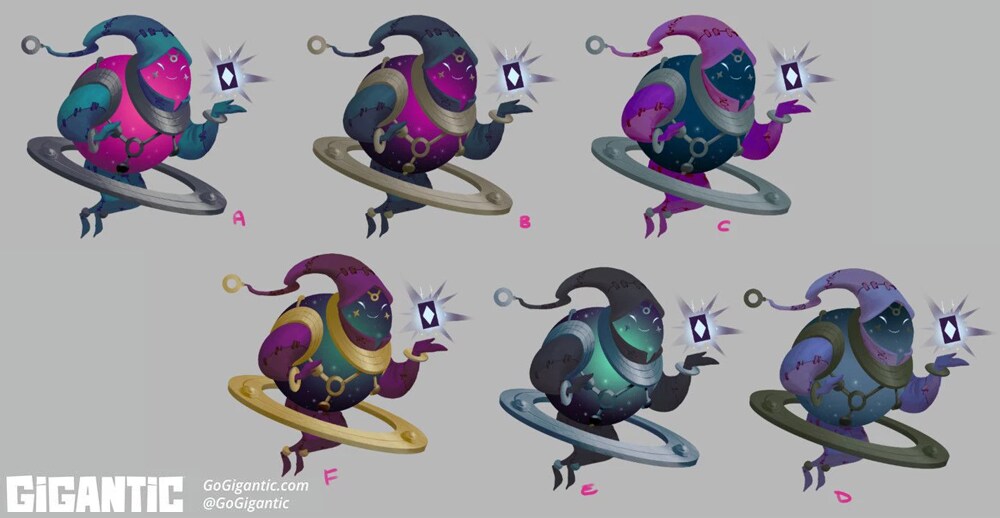 When Oru finally emerged as a playable Hero, the personality we designed for the Fortune Card NPC stuck around in his final form. The Fortune Teller interferes in mortal squabbles out of sheer boredom; he delights in being a part of the action rather than a passive observer like other Eternals. He chooses to directly control the fate of the battlefield using his Fortune Cards.
As an Eternal like Zandora, Oru perceives no real risk of being permanently killed; this leads to him approaching life differently than a perishable being would. He sees mortals as entertaining playthings, and so is willing to take great risks with their lives (and his own) - though he knows that he will always return to life.
We hope you enjoy Oru, and use him to deal in the fate of the battlefield!