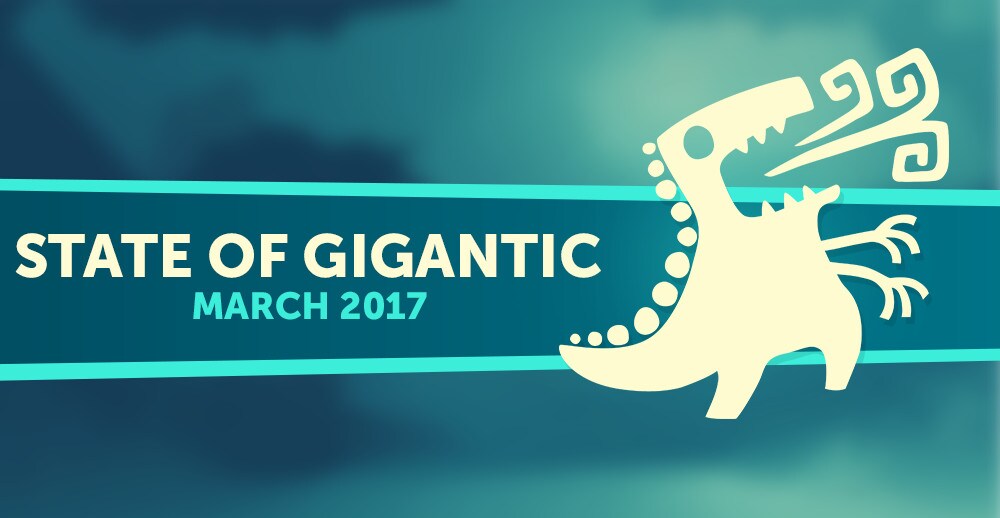 Hello community friends! With about three-and-a-half months of Open Beta under our belts and five months since our last "State of the Game" update, I wanted to catch up with a look into all the cool stuff happening over here at Motiga games: about the things we've learned since the start of Open Beta, what we're working on now, and where we're going in the months to come.
Since the start of the Open Beta last December, the game has already made substantial leaps and bounds forward from our early testing. Over the course of two major releases and several minor updates, we've implemented a slew of brand new systems – including a practice arena, a tutorial for new players just learning the game, an airship-load of new skins and rewards, and more – two unique heroes, five new creatures (including an entirely new creature family), and a ton of noteworthy bug fixes and polish. If you played during the early days of testing, you'd probably agree that the game has come a long way - and this is only the start!
We've also learned a lot from all of you since the start of the Open Beta. As you've been playing and providing feedback about your experience, we've been reading through your threads and gathering information to help plot a course as we make improvements to Gigantic. Whether you've been posting on the forum, participating in our awesome reddit community, or even tweeting at us about your experience, you've helped us gather a ton of information about the most important things to you! Things like chat and karma systems, informative systems about the skills and (admittedly complex) mechanics of the game, connectivity concerns and ongoing crashes, player behavior, and a bunch of critical bug fixes currently top our "to do" list – many of which were added based on your experience. Keep that feedback coming: we want to know all of the good, the bad, and the ugly!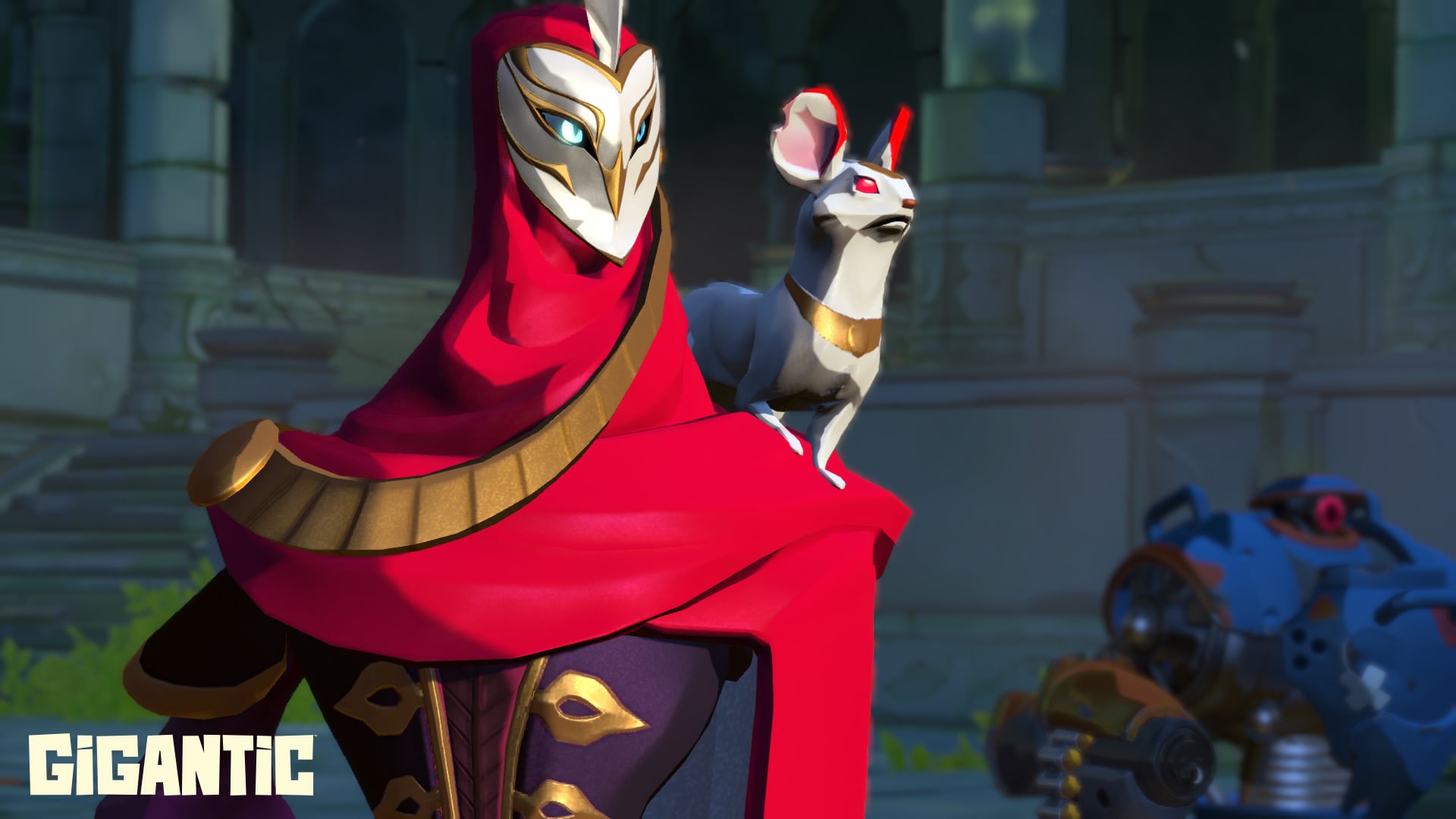 So with your feedback on the forefront, what are we working on now? While we almost always have new features, fixes, and updates in the works at any given time, one of the big areas where we're focusing our attention right now is on improving the balance, teaching, and the long-term playability of Gigantic. "But what does that mean," you ask? Let me explain...
One of the most important revelations we've had during the beta is that Gigantic is complicated – not necessarily in a bad way, but in a way that makes it difficult for new players to pick up the game and get over the steep learning curve of the game. There are a lot of intricate mechanics that differentiate Gigantic from other games, and only make sense when players understand how each mechanic plays into the much larger picture. For a brand new player, Gigantic can feel like a hectic, fast-paced, visually overwhelming, and ultimately confusing experience. Even for veteran players, it can also be difficult to test new heroes on the live battlefield.
This is where we're focusing much of our attention in the coming months: not only by implementing more effective ways for new players to learn the game, but by providing veteran players new ways to improve their skills. Here's a glimpse at what we're working on:
Bot matches: We've long felt that bot matches could help alleviate the pressures of the live stage. It will take some time to get them online, but the hope is that doing so will give both new and veteran players the breathing room to learn the game or test new heroes in a low-pressure environment.
Refined Mechanics: Don't panic; we don't want to lose the important tactical depth of Gigantic, but we do want to make it less overwhelming to learn all of the intricate mechanics of the game, such as: the art of summoning, the art of not summoning, health and stamina management, power orbs, rampage mechanics, changes during the Clash, hero skills, team composition and strategy, guardian health and wounds… The list goes on! This is why we want to not only provide some transparency and clarity into all of these systems, but why we're working to improve on some of the more complex (and obscure) rules in the game.
Tripp is being removed from the game: Alright, alright, that's not true; that said, there is work to be done as we strike a balance between her strengths and the ability to counter those strengths. This goes for all of our heroes, who will continue to undergo changes and updates as we balance the skills and abilities they bring to the battlefield.

All of these changes are being built to mitigate the pressure of performing on the live stage. They are also meant to level out the learning curve as we work on a few other projects which will help usher in a whole new audience of players:
The return to the Windows 7+ platform: We're super excited to make our way back to Arc (and, perhaps, other platforms…) in the future. It's always been our intent to release the game in both the Windows 10 Store and Arc, and we're excited to introduce the game to an eager audience waiting to play!.
Implementing chat (voice and text) into the game: This is a super important system, one which will help promote teamwork and teaching in the game. Though we want to be sure that we implement in a way which counteracts toxicity, it will absolutely be showing up in Gigantic in one form or another.
Achievements: Whether improving your Gamerscore or showing off your mastery of the game, we're excited to give you larger goals to work towards as you play Gigantic.

These features should arrive around the time the game launches - a date we'll talk about more in the next month or so. We know you're excited to hear more about new regions and platforms, and we'll be sure to share the good news as we learn more about the developments on the horizon.
On top of all this, the design team is also still working to expand your arsenal with new heroes and battlegrounds. You're already familiar with the three maps in Open Beta – each of which offers a unique approach to the power race – but we're excited to be testing at least four new maps at Motiga. The closest one to completion is a forest map with three distinct lanes – similar to a more traditional MOBA. We don't want to spoil the surprise, but here's a little teaser of what you can look forward to when it arrives: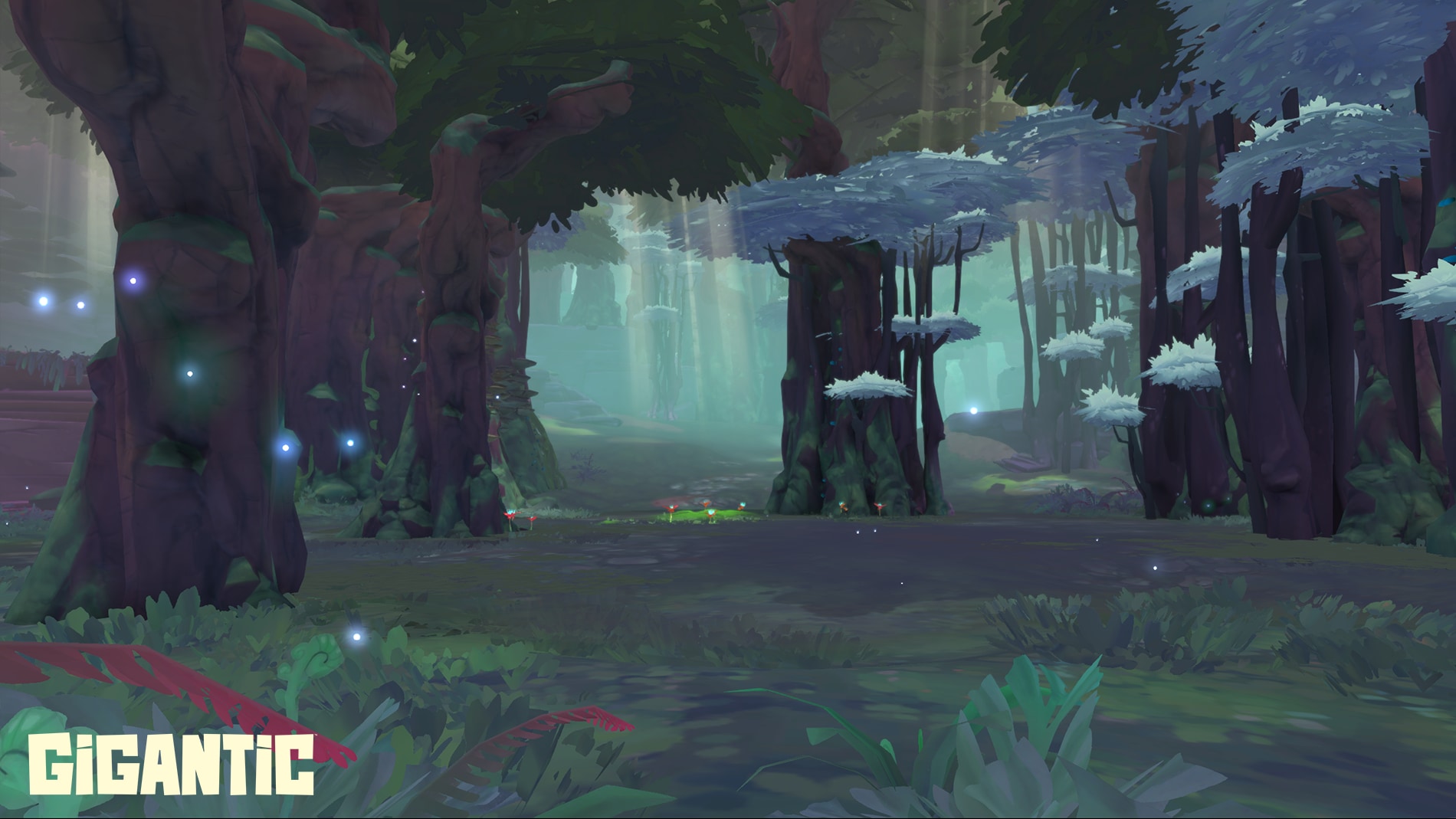 You'll also be excited to hear that we have about a bajillion heroes in the works! Well, maybe not quite that many…but plenty of new options that will evolve your play in the months (and years) to come.
Are you a fan of Tripp? Then you're going to love "Shadow."
Do you hate Tripp? Then you'll probably like "Juice."
Want to knock both heroes around? Wait 'til you try out "Stoneskin."
Our goal with all our heroes is to provide you with unique ways to approach the battlefield: with an arsenal of new skills, new roles, and new approaches to the power race. We're also excited to work with you as they reach a playable state. Our hope, in the future, is to make them available to Founder's on specific testing weekends, when they'll have the opportunity to preview them and provide feedback well before they join the official hero roster.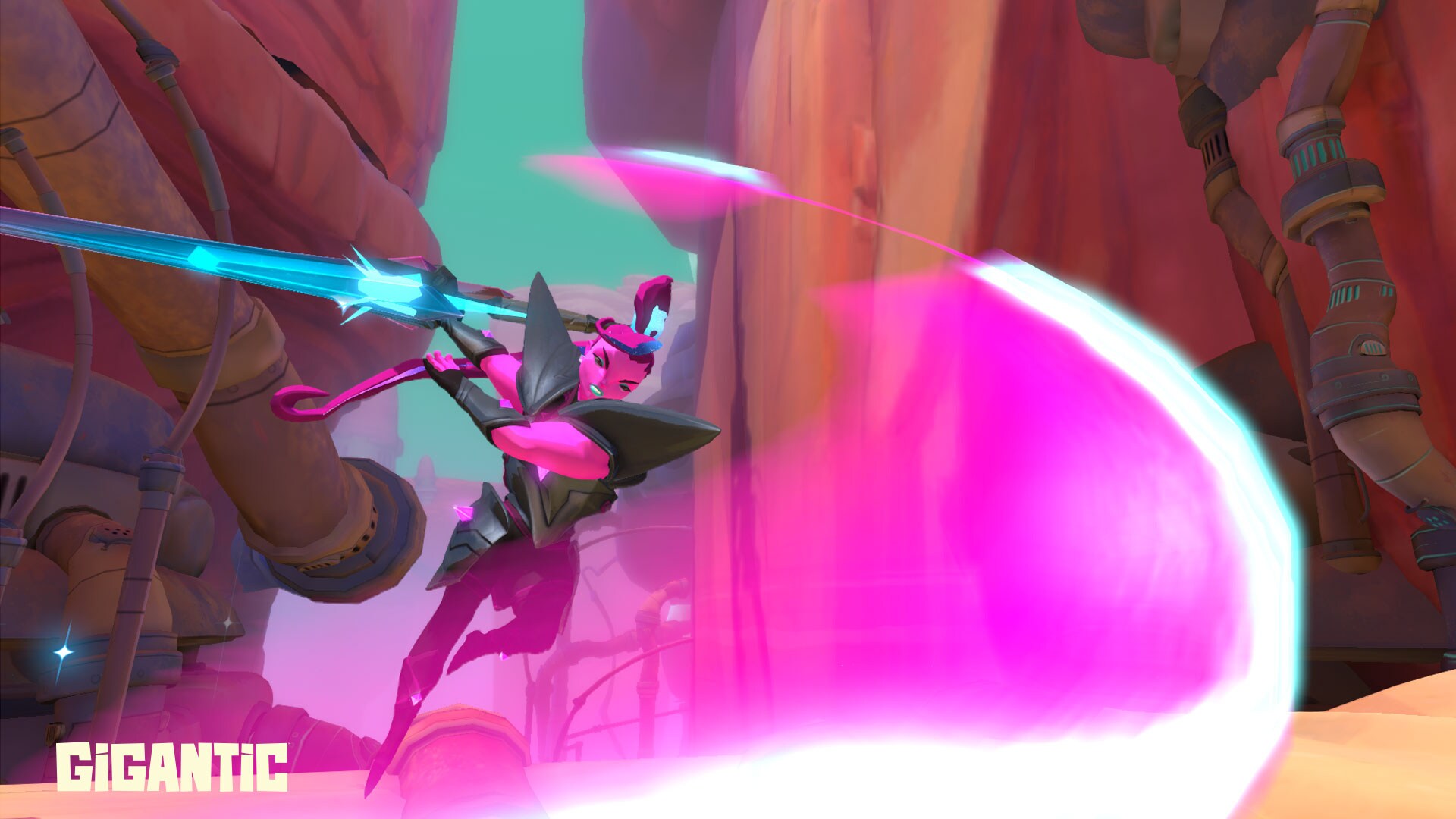 So what does ALL of this mean for our timeline? Well, with so much in the works and a renewed focus on the systems that are critical to the game, we've decided to hold off on pushing out new systems while we work to iron out the wrinkles in the Gigantic experience. Rather than pushing the development team to offer new heroes, maps, creatures, and skins every handful of weeks - a time-consuming process while we're still polishing the game - we've decided to hold off on our six-week content updates as we double-down on polishing and improving the game.
Don't worry; we'll still be releasing bug fixes and other minor updates in the next handful of weeks! We'll still be hosting the community-organized Guardian Arena tournaments and supporting our awesome streamers as they share the game! Above all else, we'll still be reading and responding to your feedback on all our social channels! You guys are the foundation of the game, and will continue to be the drive behind everything we do here at Motiga.
As Chris mentioned in our last State of the Game update, Gigantic is a "labor of intense love and passion." This still rings true as we adjust course and focus on helping the awesome community that has built around the game grow. This also rings true to those of you who have played and continue to play the game; your dedication, passion, and patience has helped make this game what it is today, and will continue to play an integral role in the game's growth and success. Thank you for being a part of the journey!
I hope this helps answer your questions, and we'll look to providing another major update each quarter! Until then, join us on our social channels, where we'll keep you updated with all the news and happenings over here at Motiga!
Happy hunting; we'll see you on the airship!
Evan Teicheira (aka MO_Evangelos)
Community Manager
Gigantic