Get into the festive spirit with the brand new holiday events happening in War of the Immortals!
Event Start Date: Thursday December 20, 2012
Event End Date: Wednesday December 26, 2012
Take a break from the battlefields and head to Hero's Plaza where the Magical Christmas Tree has appeared! This week long holiday event is a nice change of pace from the treacherous battles against the evil monsters of Motenia.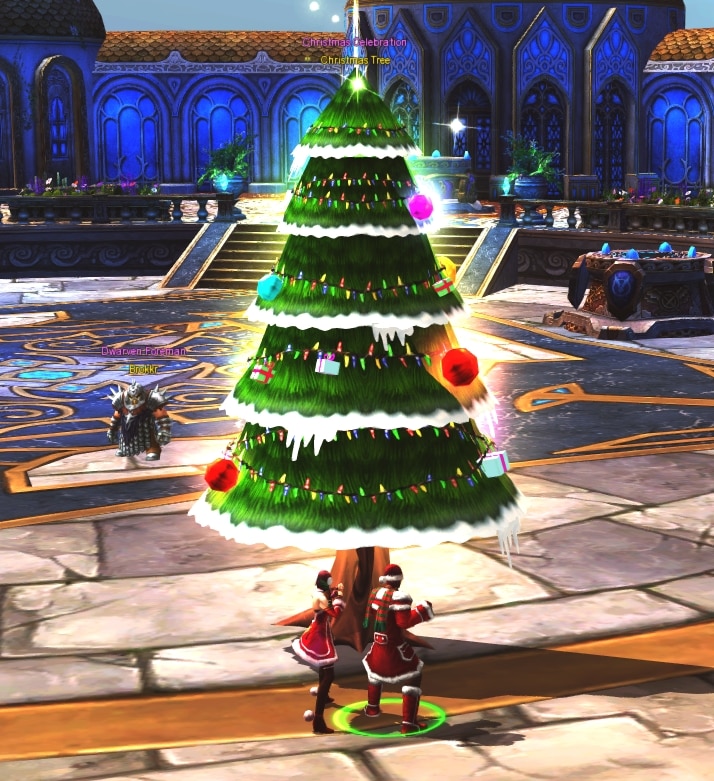 The Christmas Tree offers a daily quest and a present that contains a random gift that may include special holiday fashion Items similar to what these two are wearing.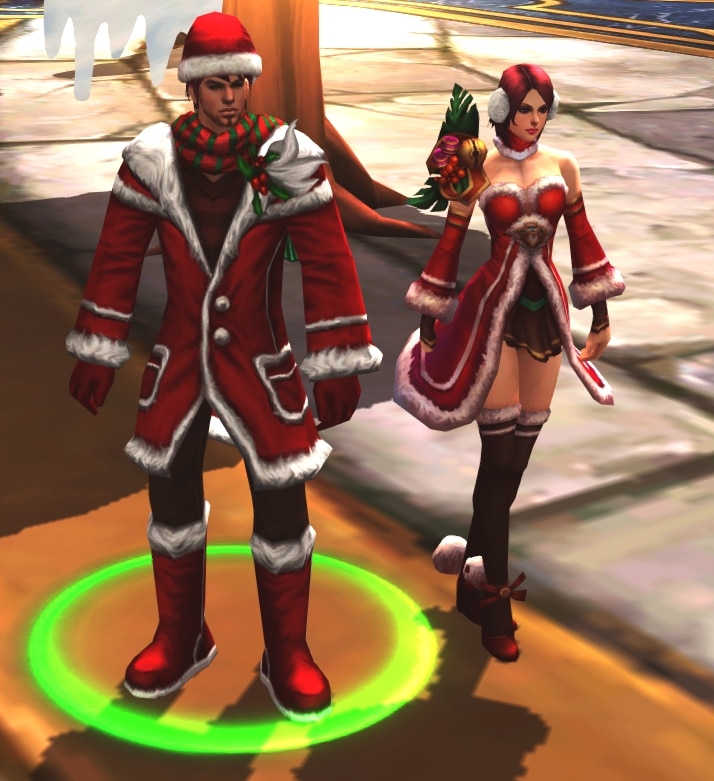 Be sure to log in and visit Atlantis on the 24th and 25th to receive awesome Christmas Socks! Thats right, socks for Christmas! These aren't ordinary socks they're magical! Each sock has the chance to drop a rare pet or mount seen here: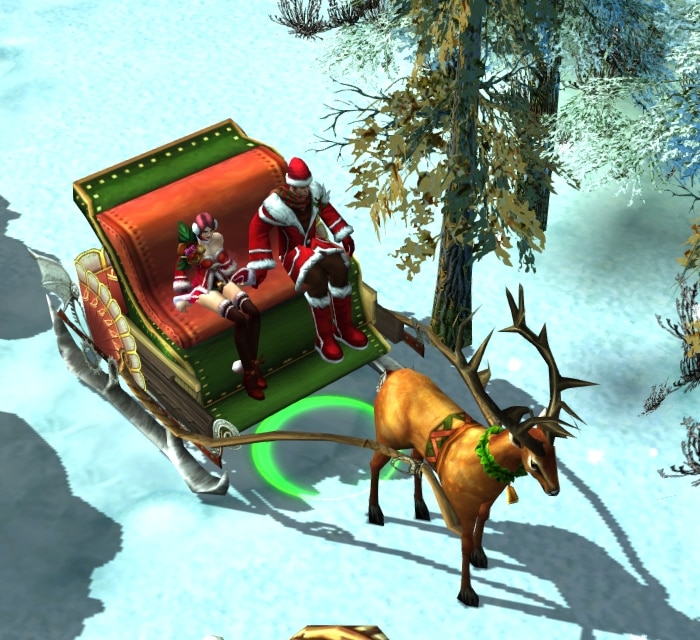 That's not all! A special guest will be dropping into Atlantis bringing a ton of gifts so be on the look out and see if you can catch a glimpse of him during the holidays.