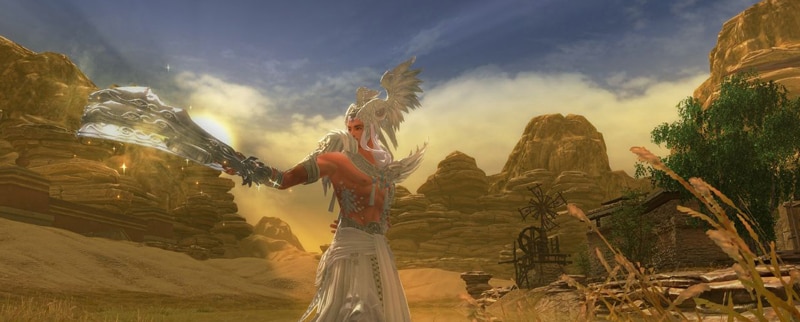 The long awaited, first expansion to Swordsman is now here! In Gilded Wasteland, you'll be continuing your journey for revenge against the diabolical Eminence School and taking the fight to their headquarters. On this journey, you'll traverse arid desert regions of Ping Liang, fight bandits in the desert town of Dukhan, and take down mongolian raiders in the lush green hillsides of Shadow Mountain Plains as you continue to gain power for the eventual showdown in Eminence's headquarters!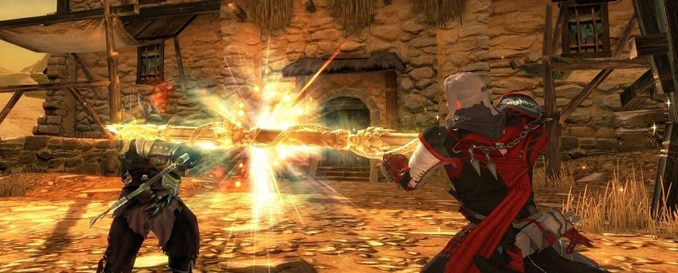 With the continuation of the story, faster leveling experience, new zones, increased arena options, new battlefields, and revised companion system, you'll find more and more reasons to continue adventuring in Swordsman:
Gilded Wasteland!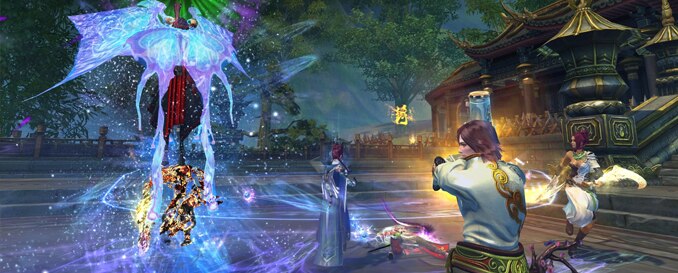 Gilded Wasteland Patch Notes
Level cap increased to LV94 and more main quests added to continue the story
New school gear is available at each school's event agent, purchased with gear shards received from daily logins
Three new high-level zones have been added (Ping Liang, Dukhan, and Shadow Mountain)
You can now do daily quests to obtain magnificent Sun and Moon weapon shards, used to create Celestial Weapons
Three new high-level instances have been added (Path to Eminence, Mount Eminence and Desert Town)
The Empress Palace Dungeon in Dukhan is now open for high level players; beware as you can attack each other
The Companion UI and stat system has been revised, allowing companions to gain focus skills for battle
Focus skills for companions can be purchased at the Curiosity Merchant in Luo Yang
Individuals or ranked teams can now compete 6v6 in two new battlefields: Capture the Lion & Deathmatch
Arena matches now have increased match-making options, such as disabling lost art & extra skills
Projectile crafting has been added to the game. Crafted projectiles have unlimited uses for 30 days.
The auto-block filter in the Friends List is now functioning properly
Dropped Items have been adjusted so their names are now visible more frequently
All main story quests have had their experience rewards boosted
Charm gear slots now unlock for players 50+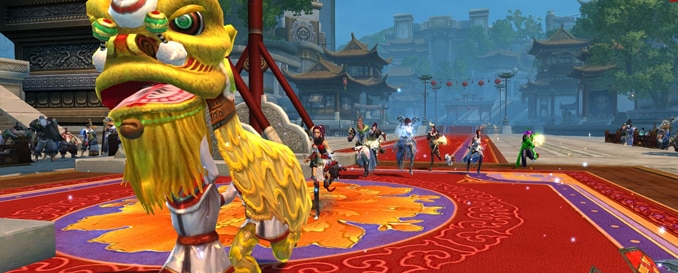 We hope you enjoy this expansion, the first of many to come, and we'll see you in-game warriors!