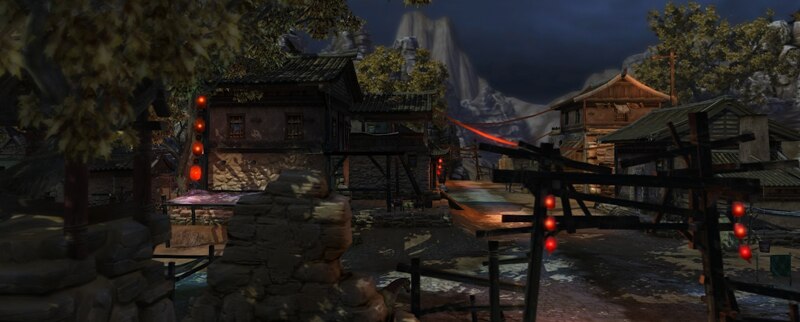 Our last preview showed you some of the concept art for the environments of Gilded Wasteland. Today, we'll be taking a look at some real screenshots of the lands you'll come across in the continuation of your journey.
Despite the name, Gilded Wasteland, you'll find some of these new areas to be quite green and full of a variety of colors. You can learn a bit about the inspiration for these zones by checking out mmorpg's interview with a lead developer here. For now, grab your favorite drink and soak in these gorgeous screens of lands you'll soon be exploring yourself!
*Remember to click an image for a full size view!
Shadow Mountain Plains
Ping Ling
Dukhan
Bonus Screenshots
Make sure to bookmark the news page so you are on guard for the upcoming previews for Swordsman: Gilded Wasteland!
Also be sure to like us on Facebook, follow us on Twitter, and subscribe to our YouTube channel for the most exclusive giveaways, fan content, and announcements!