Introducing the Earth Warsoul Pack, featuring Enhancer: Leaf and Enhancer: Steel, 2 super rare yet super powerful Warsouls! This Chance Pack can also contain many useful items to growing your Warsouls, so don't miss out!
Spend Sycee in the Marketplace and have rewards instantly sent to your mailbox. Act now, this is a limited time offer!
---
Start: 9/21/17 @11:00AM PT
End: 9/27/17 @11:59PM PT
---
Spend Rewards
To participate in this promotion, just spend Sycee in the Marketplace and earn rewards based on the amount spent. There are three spend tiers. As you reach the required amount, you will receive rewards through the in-game mail. All purchases during this time period will count towards your total.
Tier
Sycee amount
Item
1

2 500 Sycee

Unlimited redeem

Earth Warsoul Pack x25

1x

Charge 2 500 Sycee
Spend 2 500 Sycee

Unlimited redeem

Earth Warsoul Pack x10

Earth Warsoul Pack contain useful items for Warsouls and requires at least 1 inventory space to open:
Bad Bobby (Pet)
Enhancer: Leaf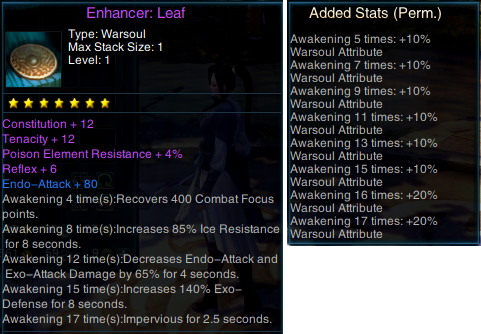 Enhancer: Steel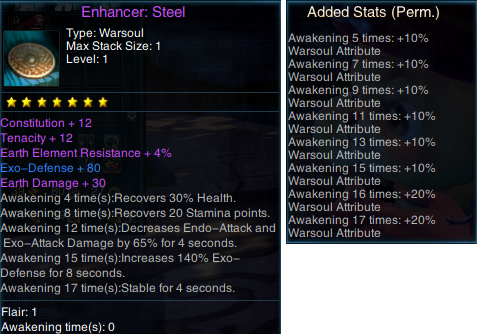 Horn Coral VI
Universe Swap Compendium
Traceless Compendium
Warsoul EXP Potion
Flair Pill
Synergy Pill
Advanced Smelting Stone
Stardust
Bronze Gear
Metal Dart Box
Metal Flying Box
Safeguard Paperwork
Orange Cargo Order
Projectile Chest
LV3 Refinement Stone
Divine Essence
Reward Distribution
*Make sure to keep your mailbox clear to properly receive all rewards!
Take advantage of this amazing opportunity while it is available!

---
Become a Swordsman Hero today for exclusive mounts, fashion items, and more! Also be sure to like us on Facebook, follow us on Twitter, and subscribe to our YouTube channel for the most exclusive giveaways, fan content, and announcements!