This weekend only, to celebrate Swordsman's 3rd anniversary season, charging will award you DOUBLE reward points! Use your charge points for exclusive items in our rewards program!
Charge Rewards are only available for a limited time!
---
Start: 8/11/17 @11:00AM PT
Points Accrual End: 8/14/17 @11:59PM PT
Points Expire: 8/16/17 @11:59PM PT

---
Introducing the Monkey Mayhem Pack! Don't miss out on your chance to get exclusive monkey swag!
Emperor Dong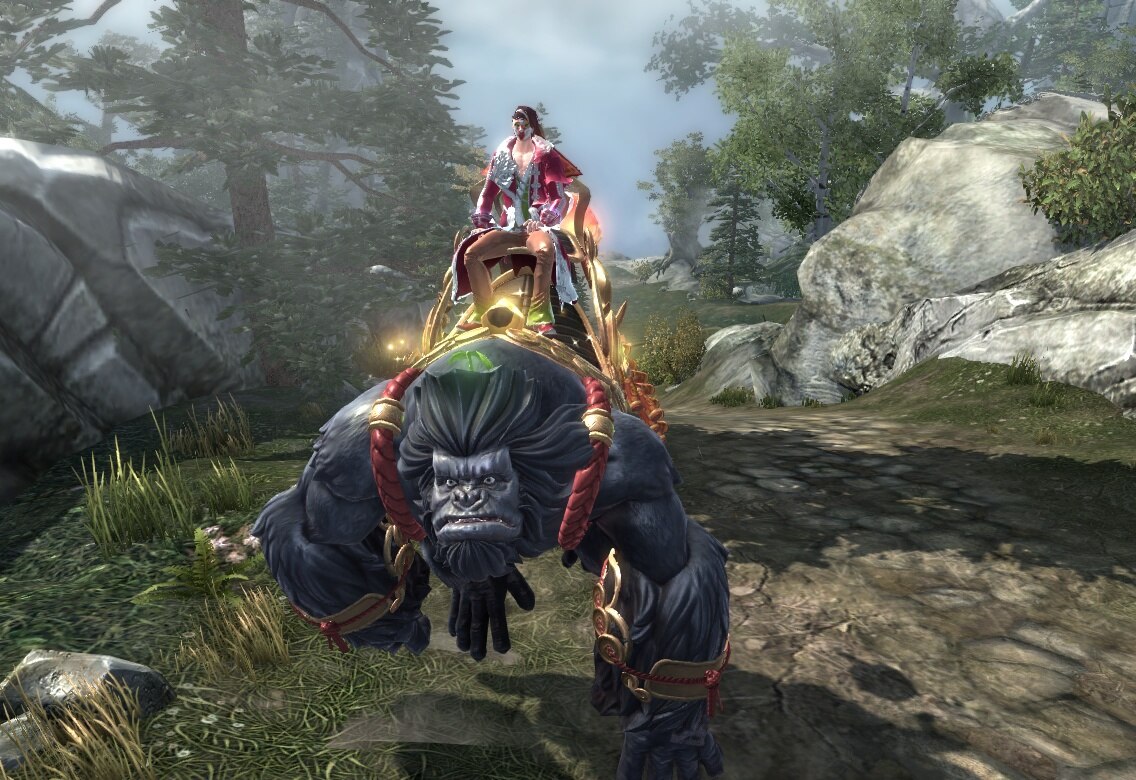 Monkey King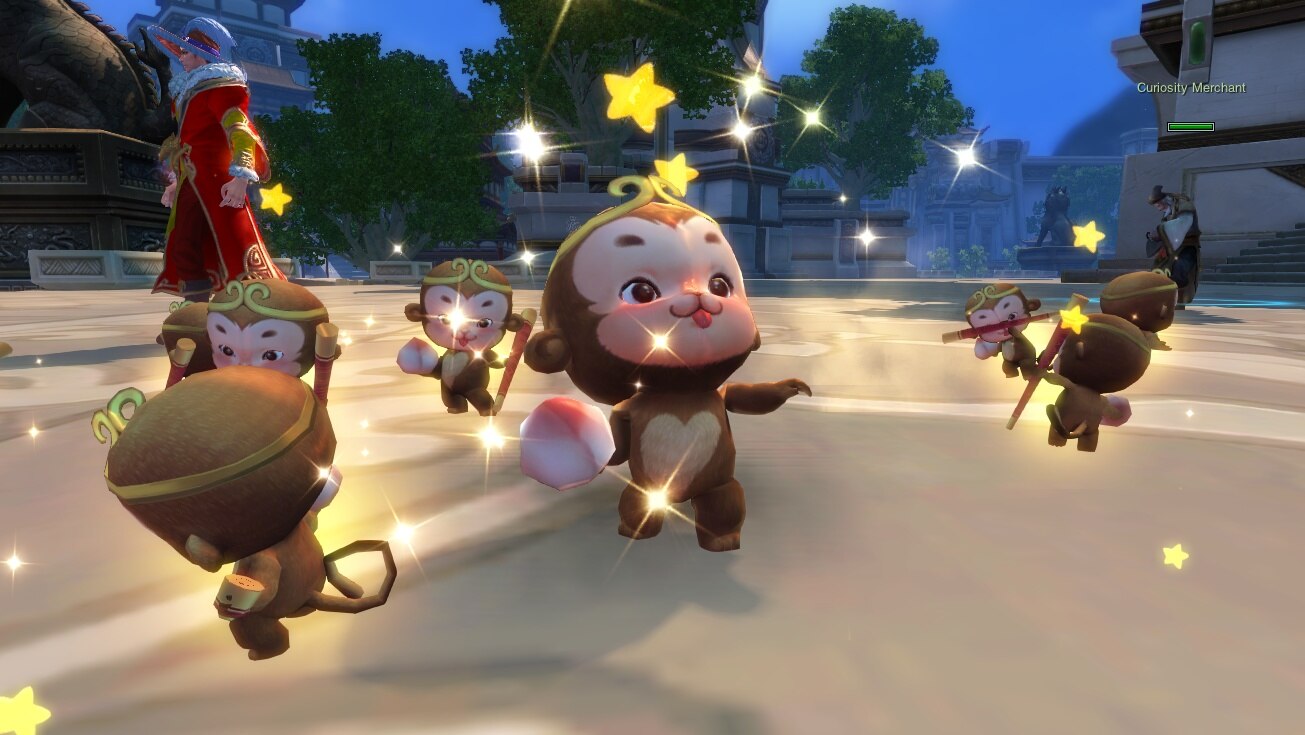 Monkey Fashions
Here is what you can purchase with Charge Reward Points:

Divinity Gem Pack
Containing one of the following items:
Gem Fusion Agent
Gem Combination Charm I
Gem Combination Charm II
Socketing Stone II
Gem Embed Charm II
Thorn Coral VI (Fine)
Horn Coral VI (Fine)
Thorn Coral VI
Horn Coral VI

Monkey Mayhem Pack
Containing one of the following items:
Emperor Dong
Monkey King
Monkey Herald (M or F)
Monkey Mask (M or F)
Monkey Hat (M or F)
Monkey Purse (M or F)

Ling's Mastery Pack
Containing one of the following items:
40K Silver Token Bag
400 Silver Token Bag
Gold Serpent Cloak (M or F)
Gold Serpent Outfit & Hat (M, F or G)
Gold Serpent Umbrella
Vision of Dugu (M of F)
Glass Weapon Exchange Pack
Barrier Break Pill
Thorn Coral V
Horn Coral V
And more!
Rules:
For every Sycee that you transfer into the game during the Earning Period your account will receive 2 Charge Reward Point.
Spending Charge reward points does NOT spend your Sycee
Your account will not be credited with Charge Reward Points until the Sycee is actually transferred to the server.
100 Sycee transferred to Swordsman = 200 Bonus Points (Example: If you charge 1000 Sycee you earn 2000 points).
Many of these prizes will be bound to your character, so please double check the rewards before redeeming.
Charge reward points will be reset after this promotion
[https://www.arcgames.com/en/games/swordsman/rewards
]
Visit the page to spend your points now!
---
Become a Swordsman Hero today for exclusive mounts, fashion items, and more! Also be sure to like us on Facebook, follow us on Twitter, and subscribe to our YouTube channel for the most exclusive giveaways, fan content, and announcements!