Guide created by beli08 (Lichia - Xia)
Lunar Splendor Fashion

You get this recipe doing instances lvl 60+ alliance mode, it's a rare drop.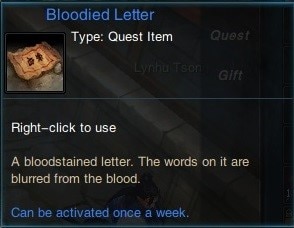 It's tradable, so you can trade/sell.
Right click to use and you will get this quest: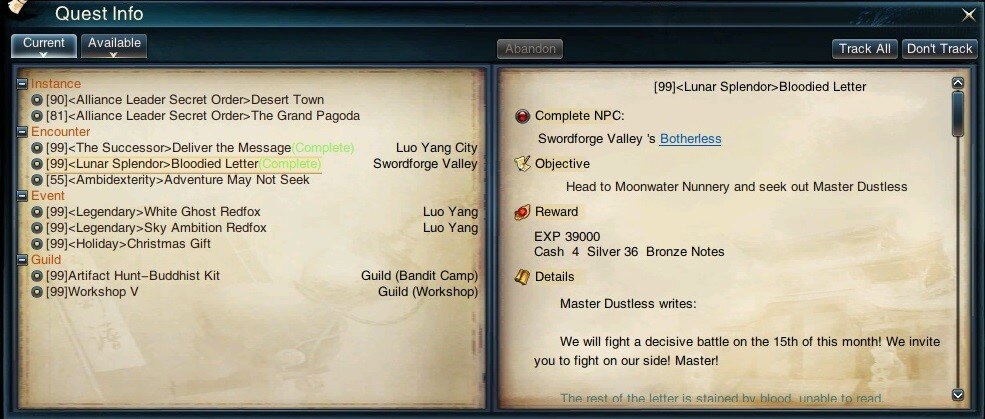 Click on quest link to auto patch.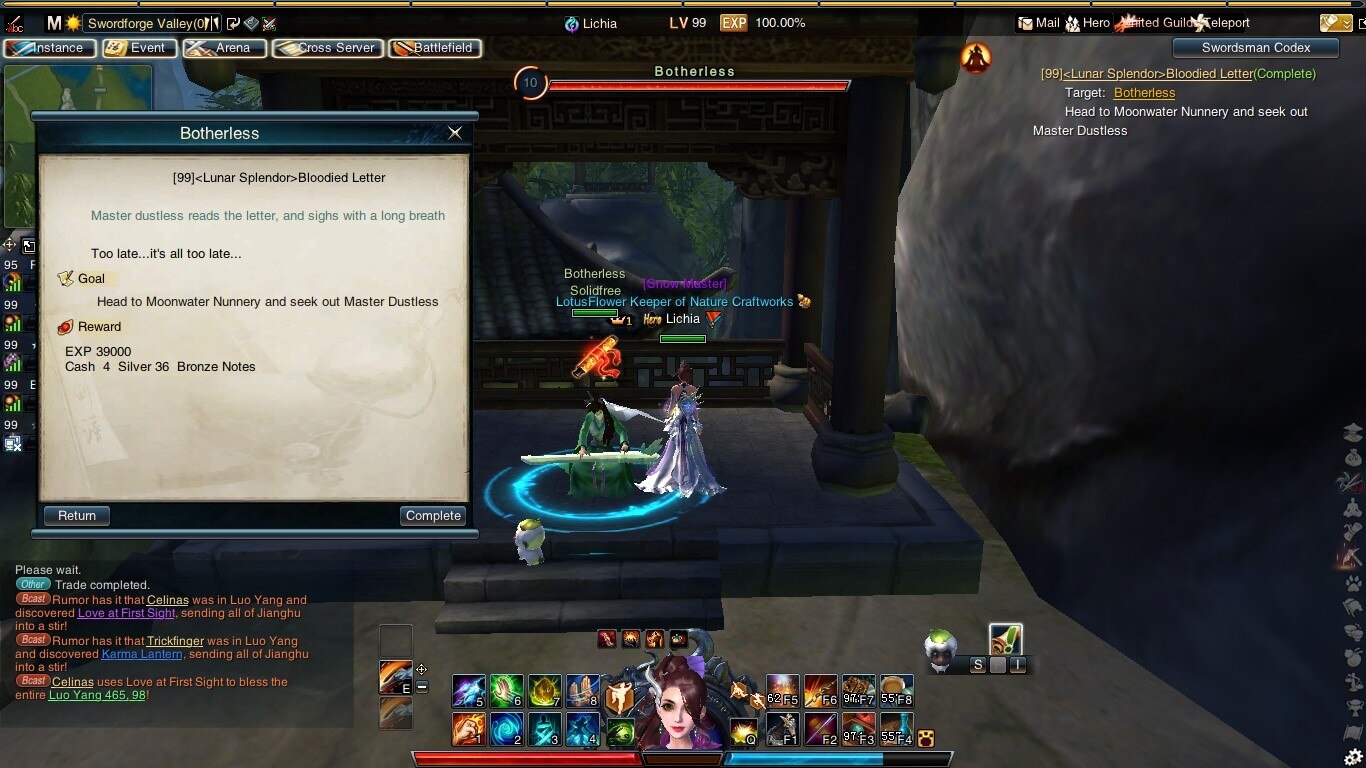 Continue talking with npc, when you complete it, you won't have any other in that moment to do, so walk through bridge and your quest will appear in that place: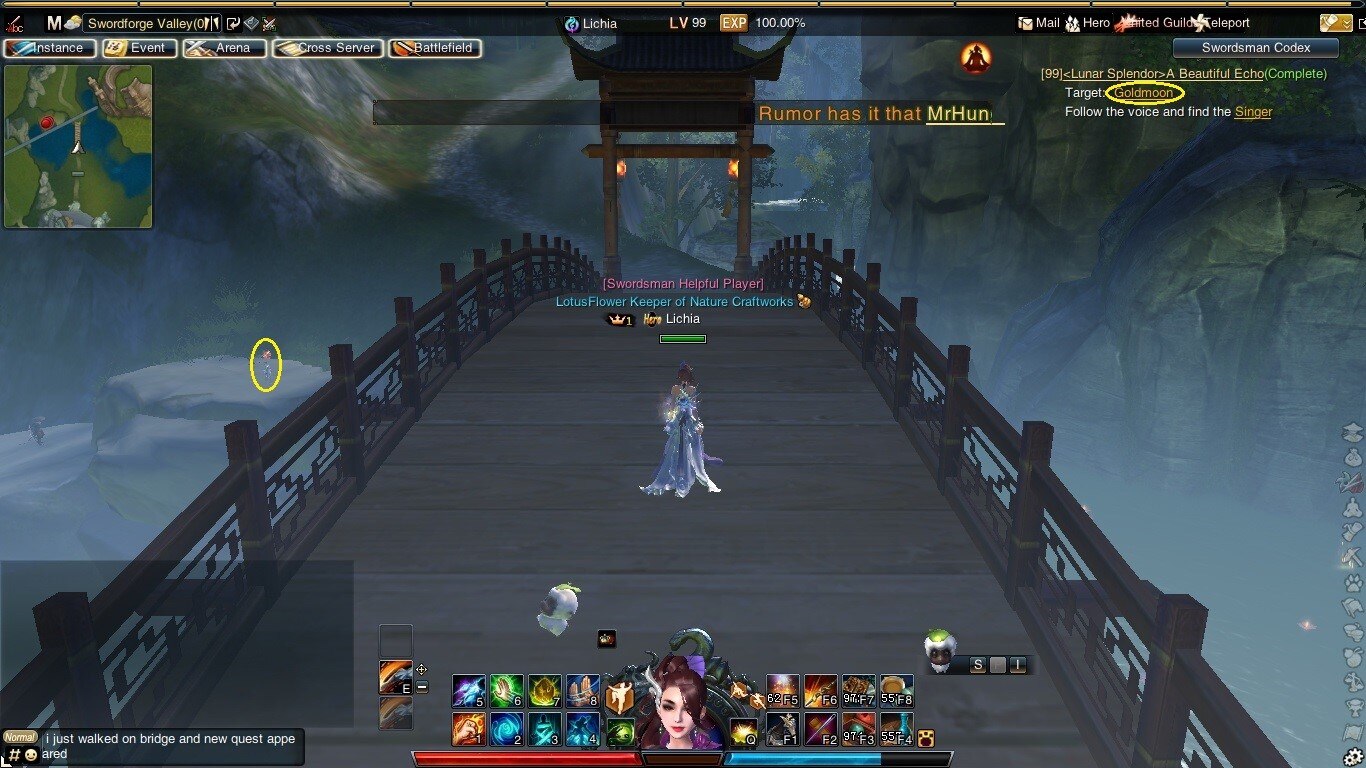 Talk with npc, and it will ask to kill some assassins that are beside it.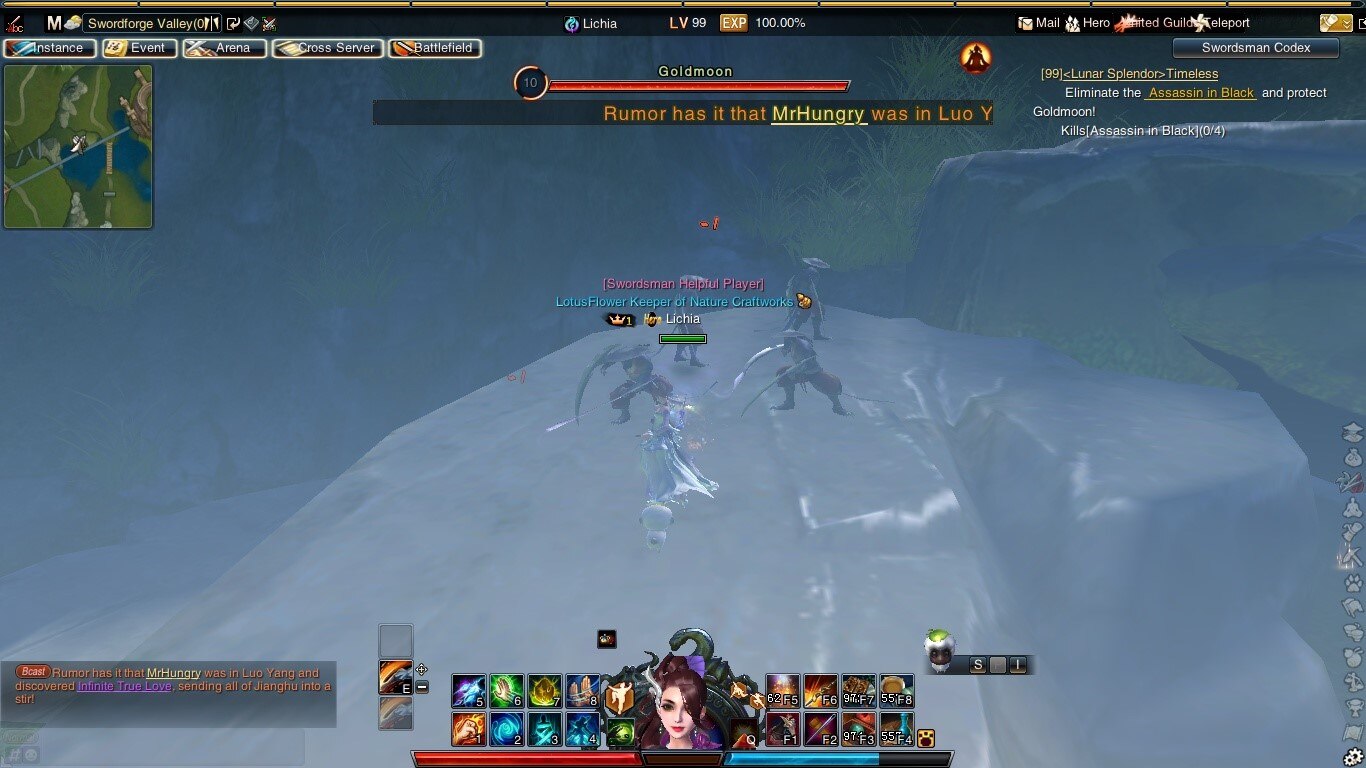 Return to Botherless npc (that one where you opened quest first time) and talk with it.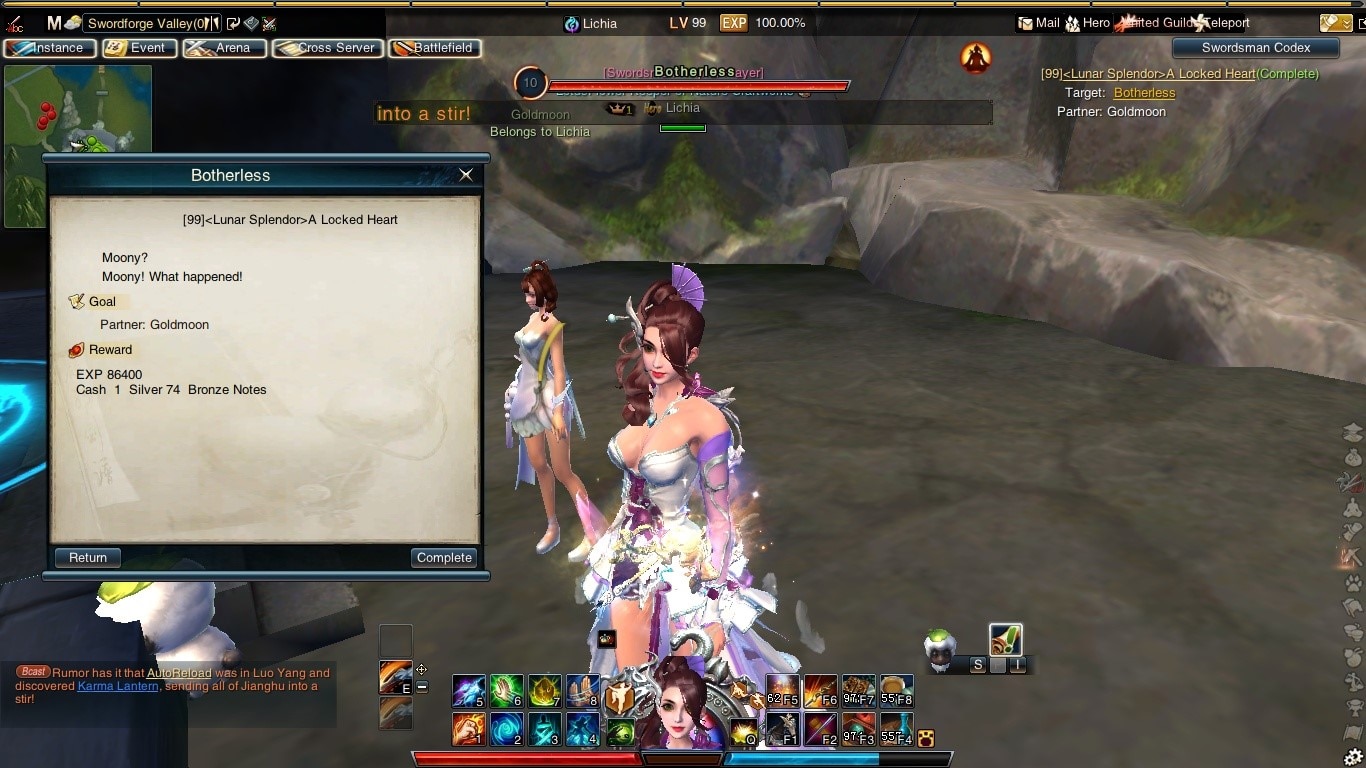 When you finish click on quest link to auto patch to Scarlet Town.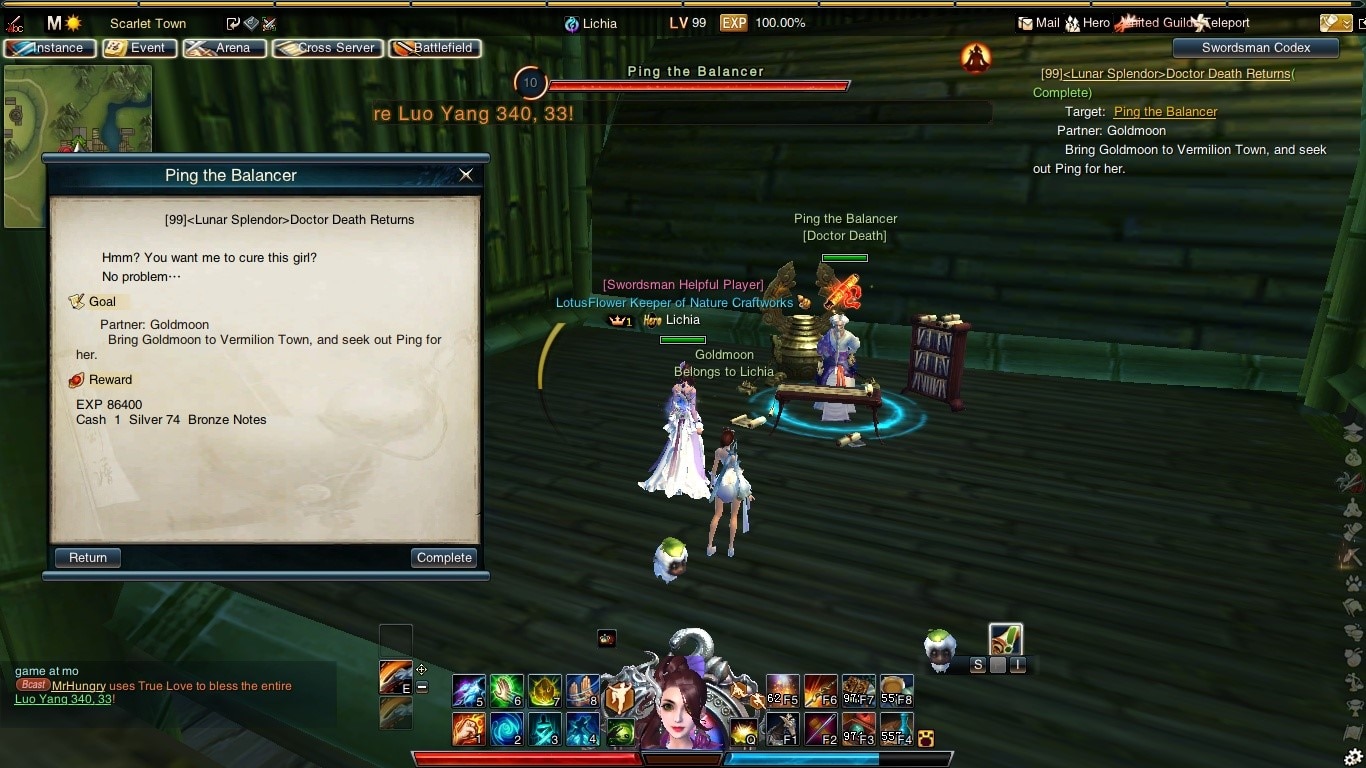 It will ask for you to kill 1 player above lvl 50, when its done you back there to complete quest.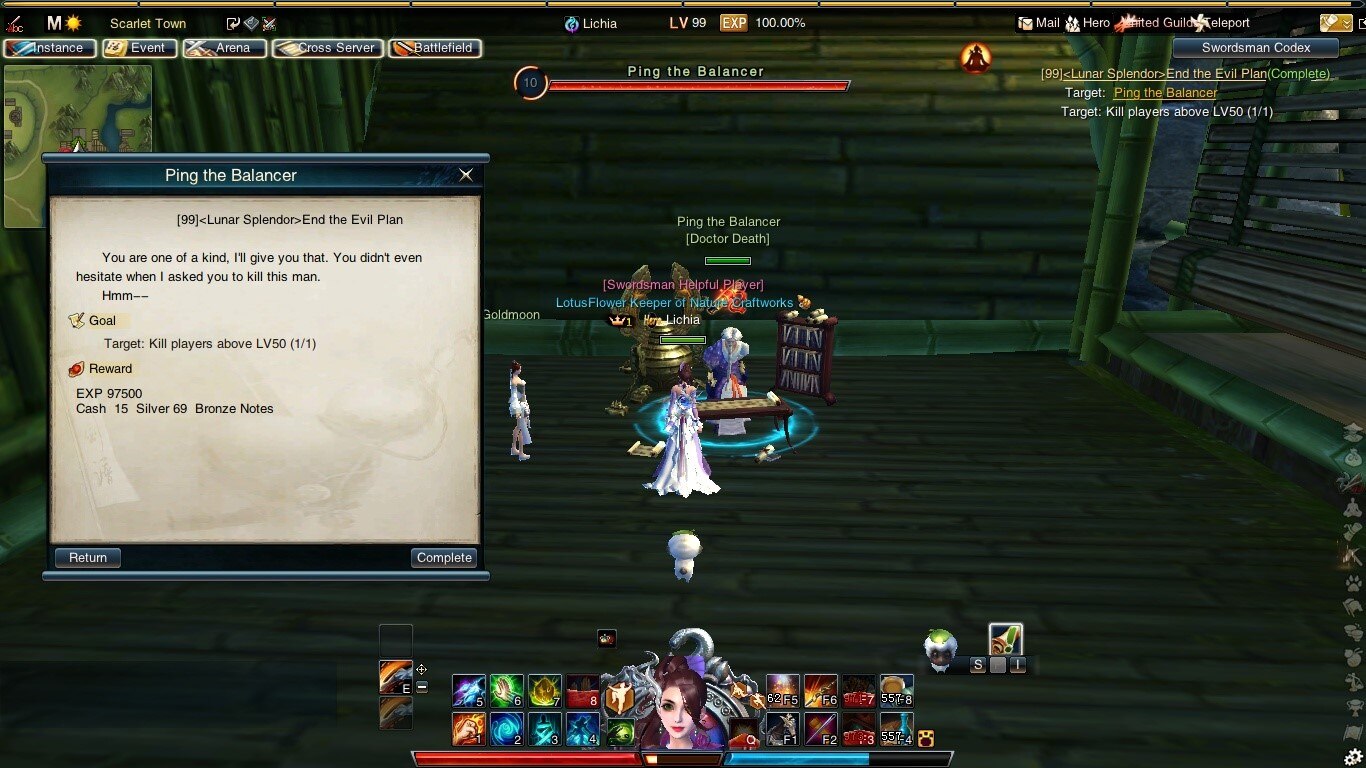 In next step you need to use a pill in Goldmoon npc (beside him).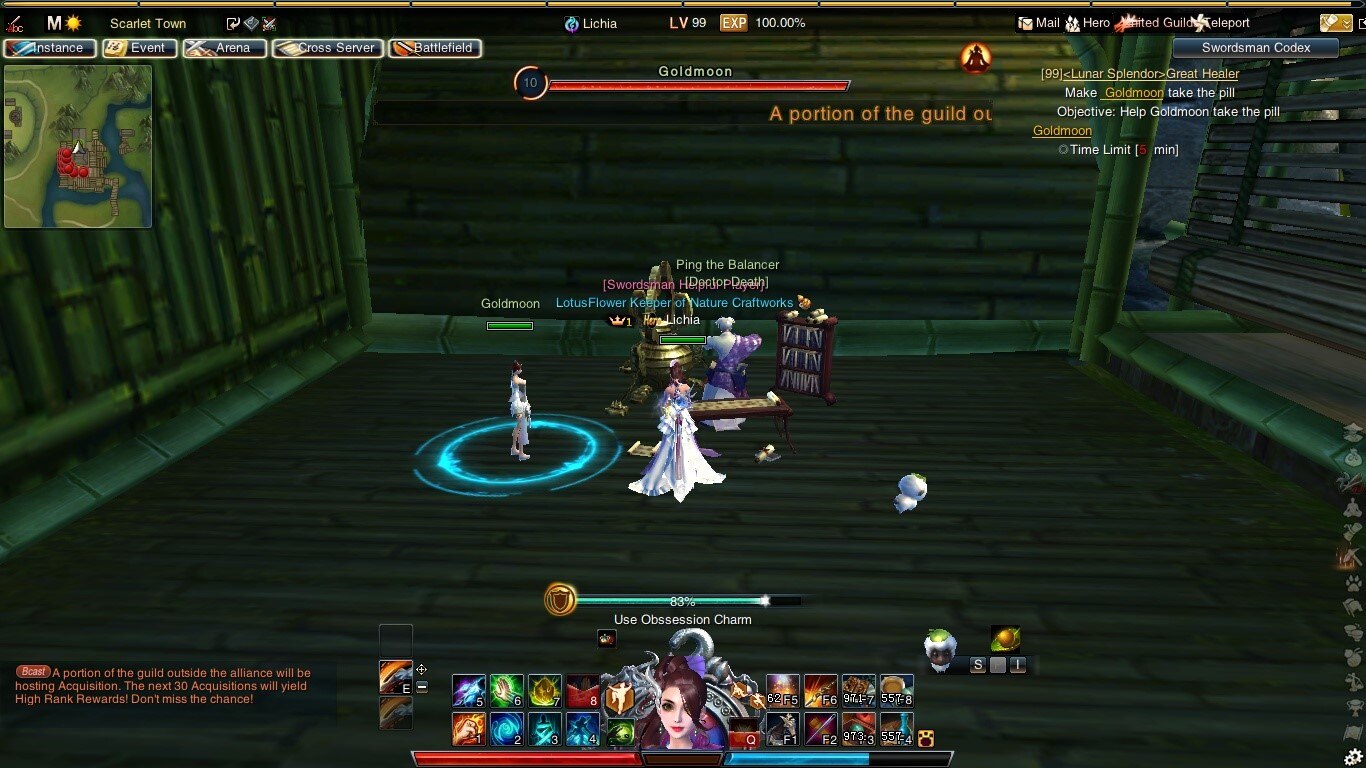 Complete quest in Goldmoon npc and auto patch to Luo Yang: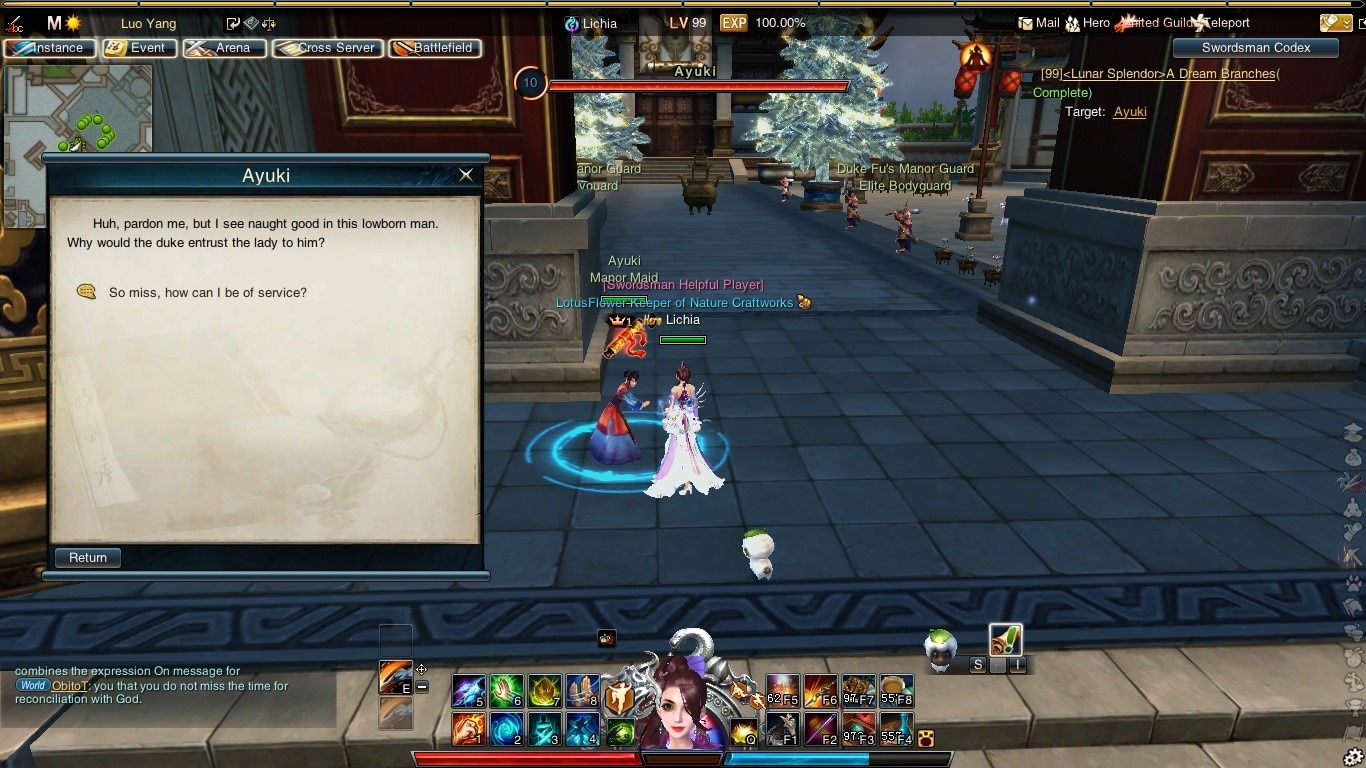 When you finish to talk with it, a new quest will appear in npc in front of it.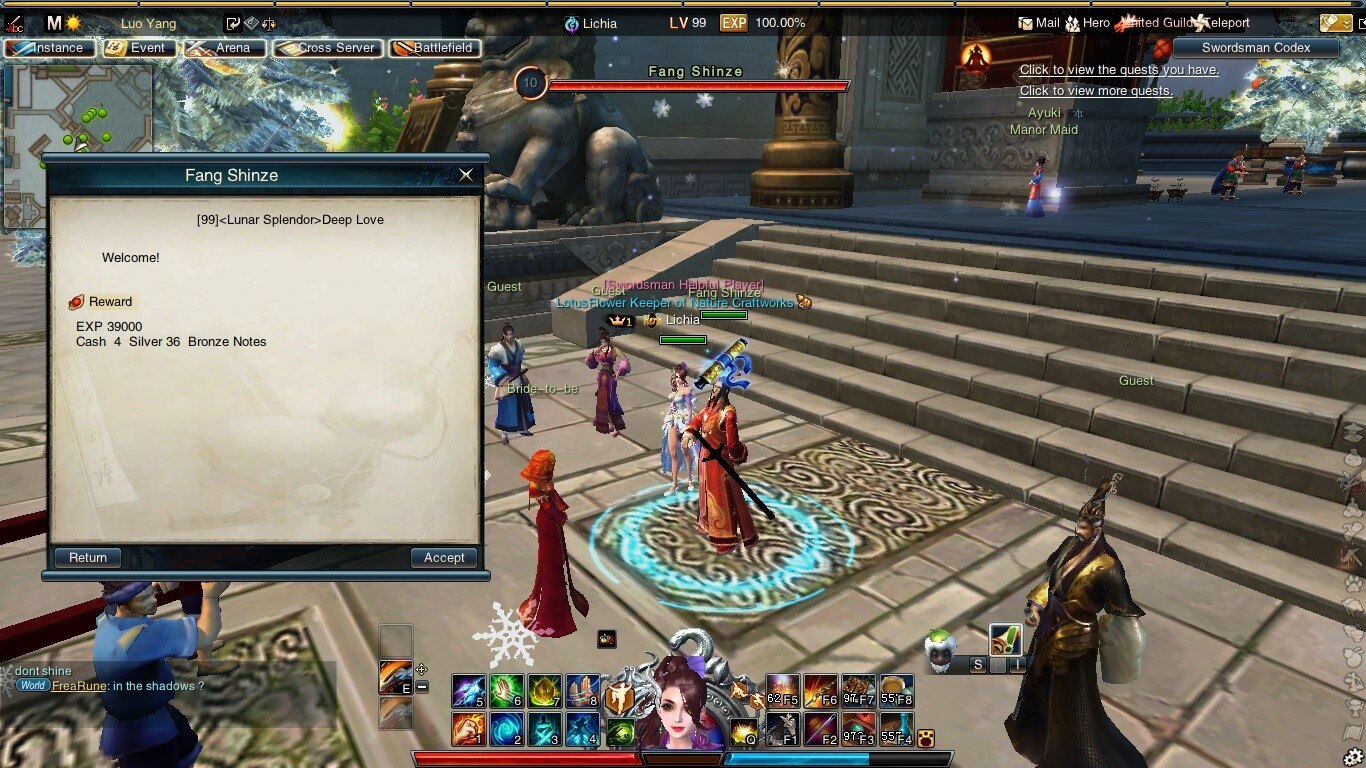 Continue talking and auto patch to the wall:


Jump into the flower bed and continue your quest: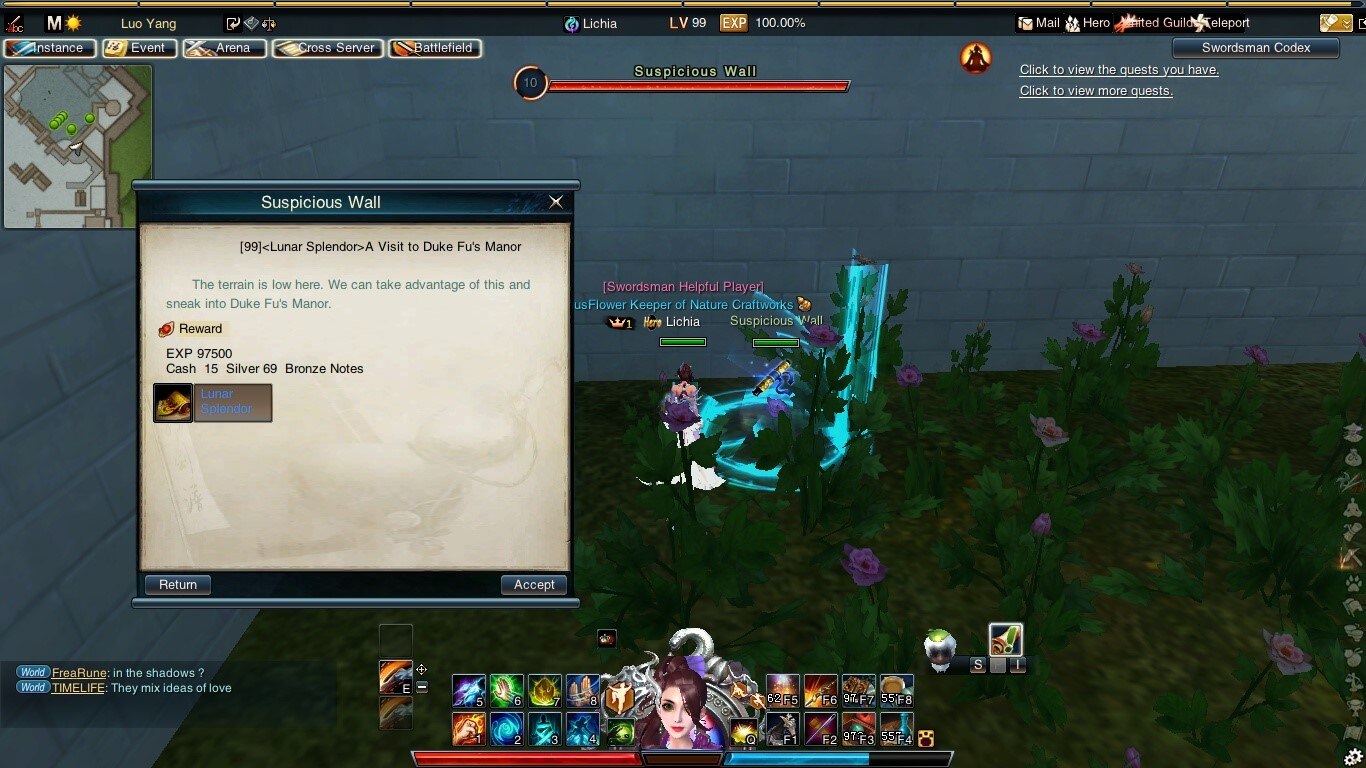 Quest will teleport you to an instance:


Talk with npc:


Kill Duke Fu: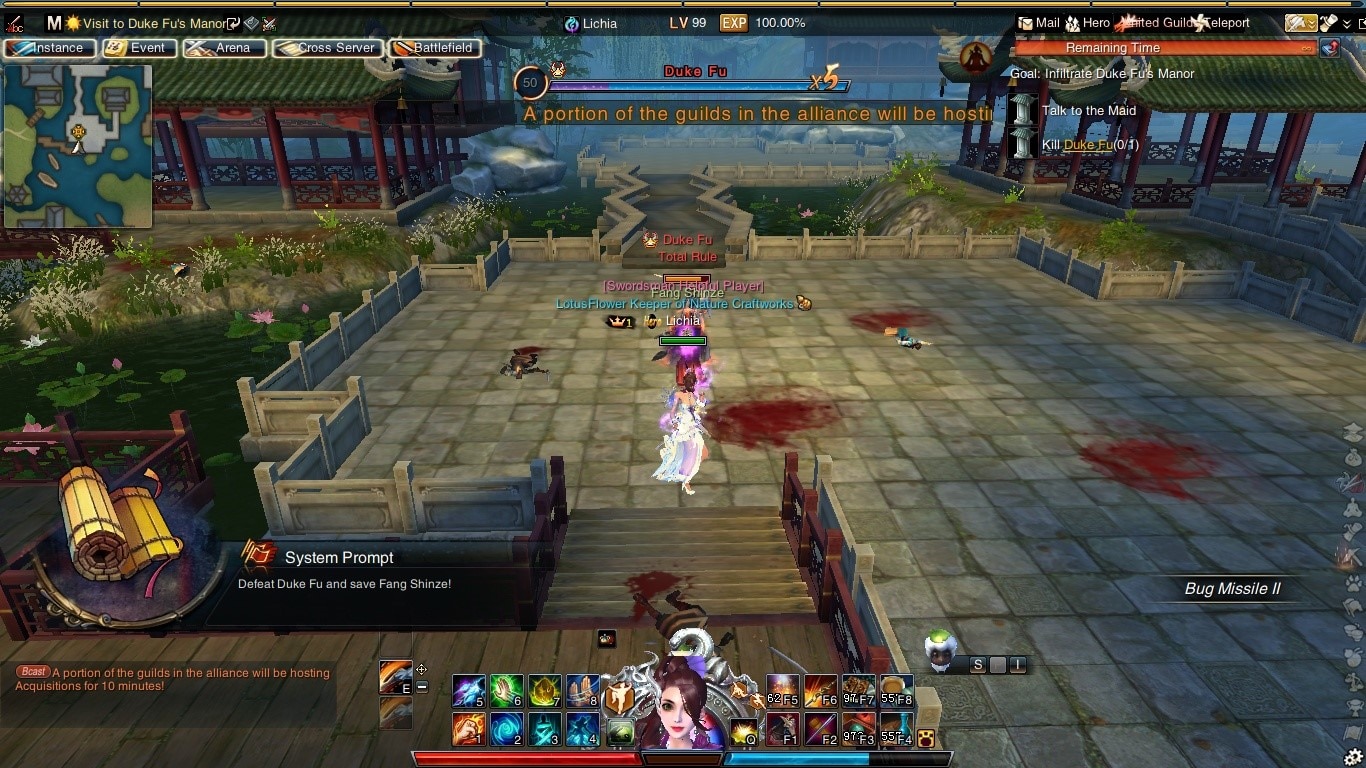 Finishing it, you will be teleported back, finish to talk with npc: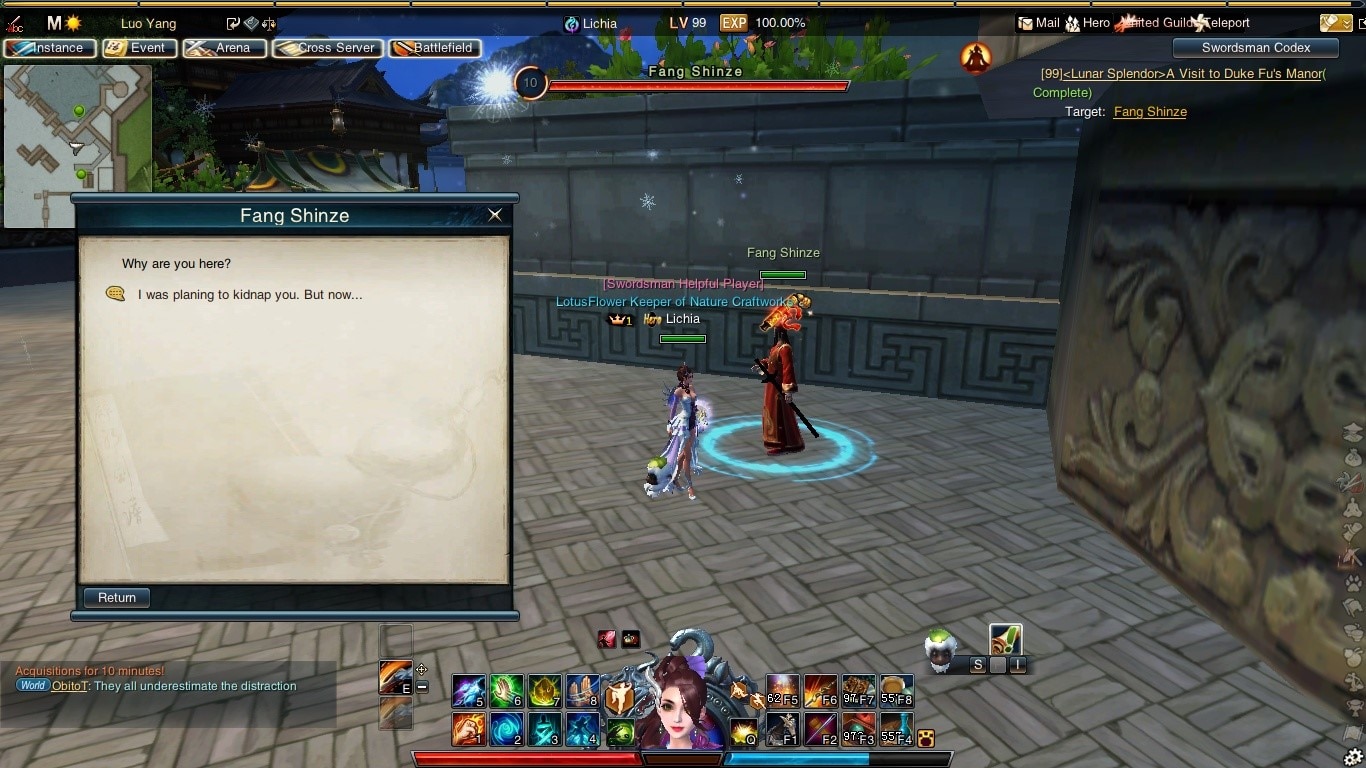 You will get both scrolls: for hat and for outfit: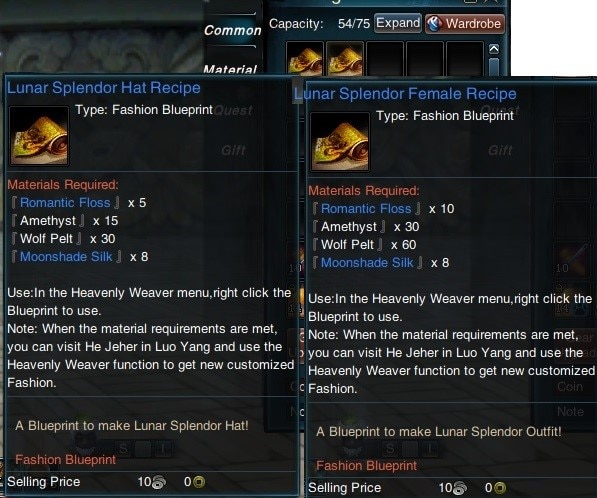 Now you go to He Jeher Heavenly Weaver npc in Luo Yang (Fashion npc at map), click in second option: Heavenly weaver and insert your scroll there. You will see all pictures from all materials you need and their levels to be easier to deduce where to find it (lvl 60 materials in dungeons/maps, lvl 70 material from this recipe in lvl 70 instance):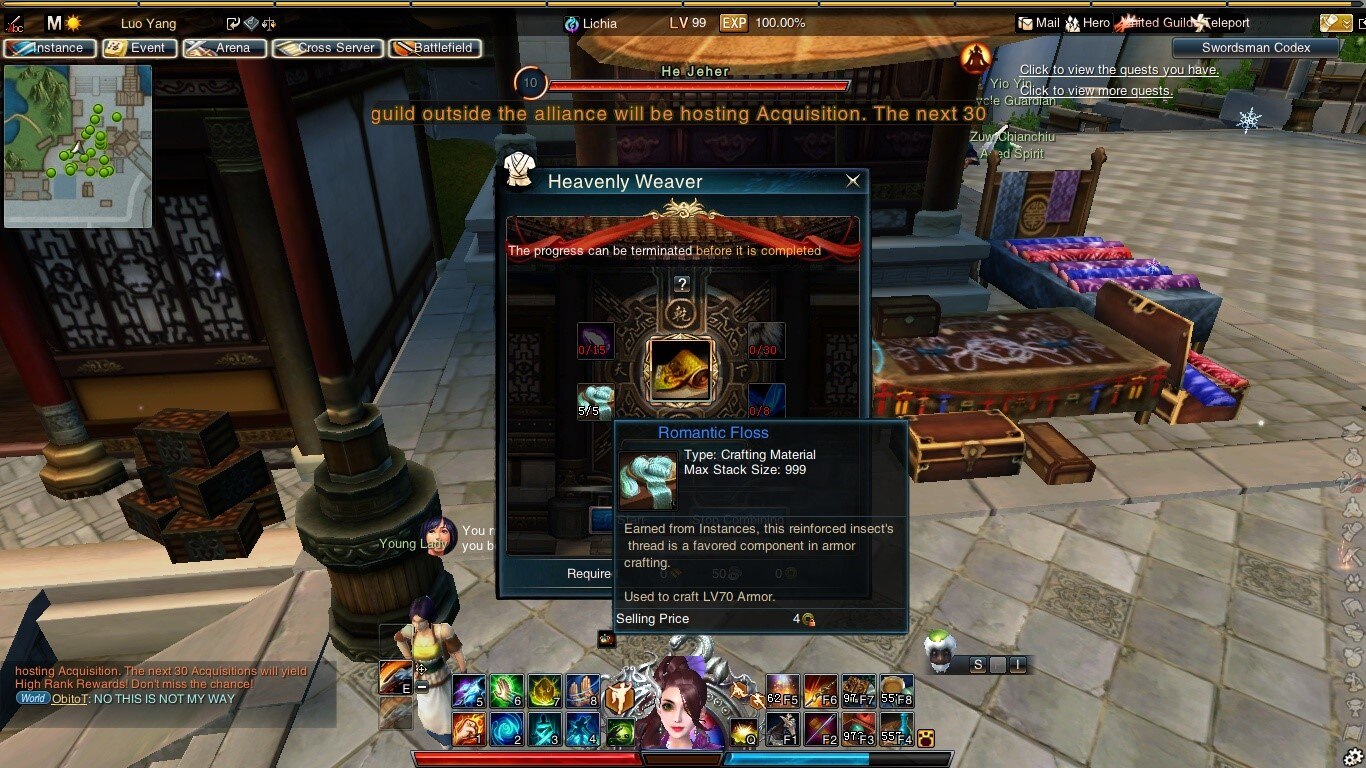 You also can know how your outfit will look like clicking in "Outfit Showcase":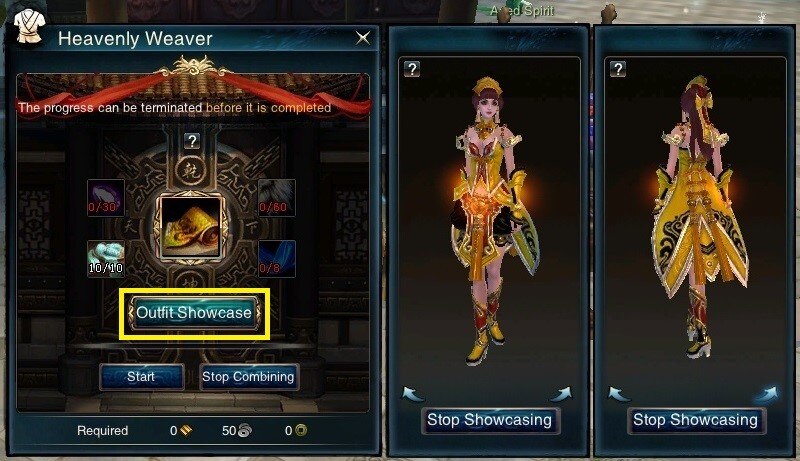 Moonshade Silk material you can obtain disassembling unbounded fashions. Click in same npc and select "Tailoring":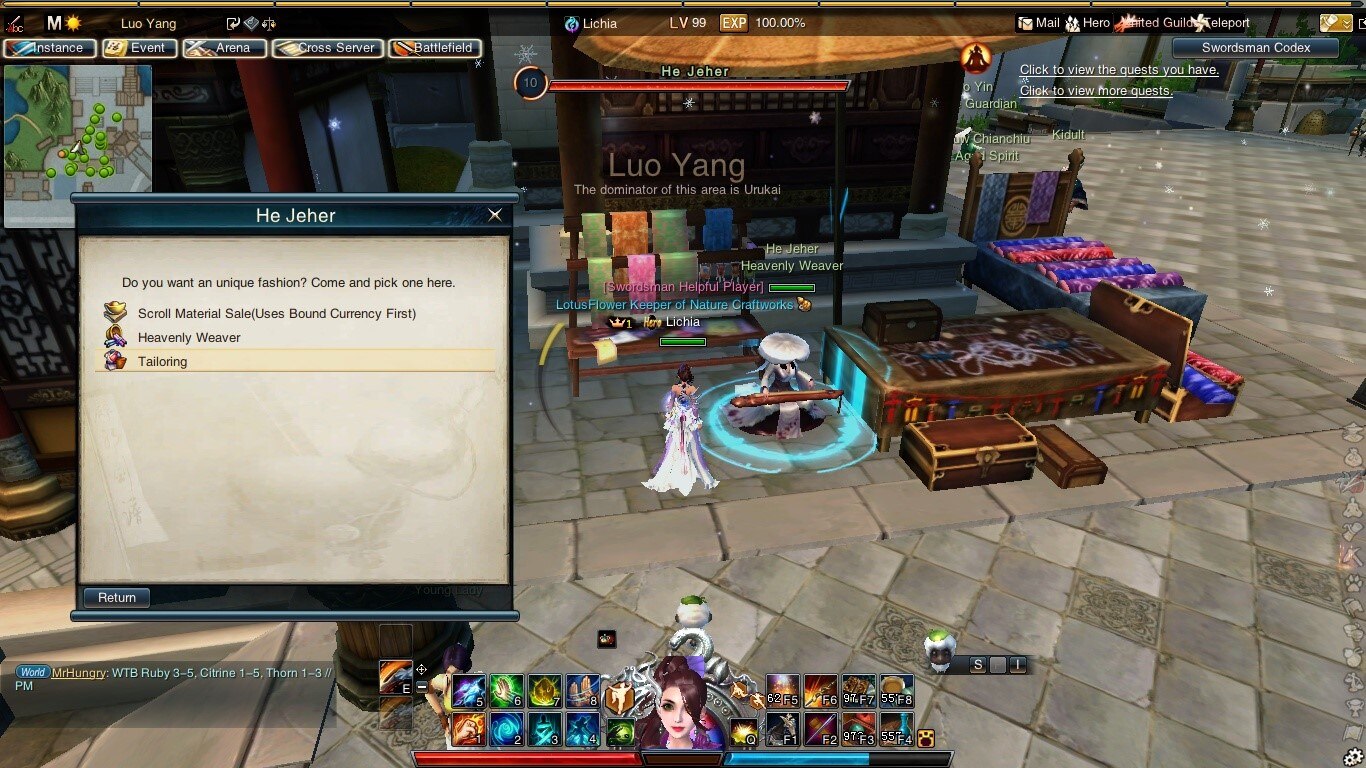 Insert the fashion you want to disassemble, it will show all materials you will get after disassembled: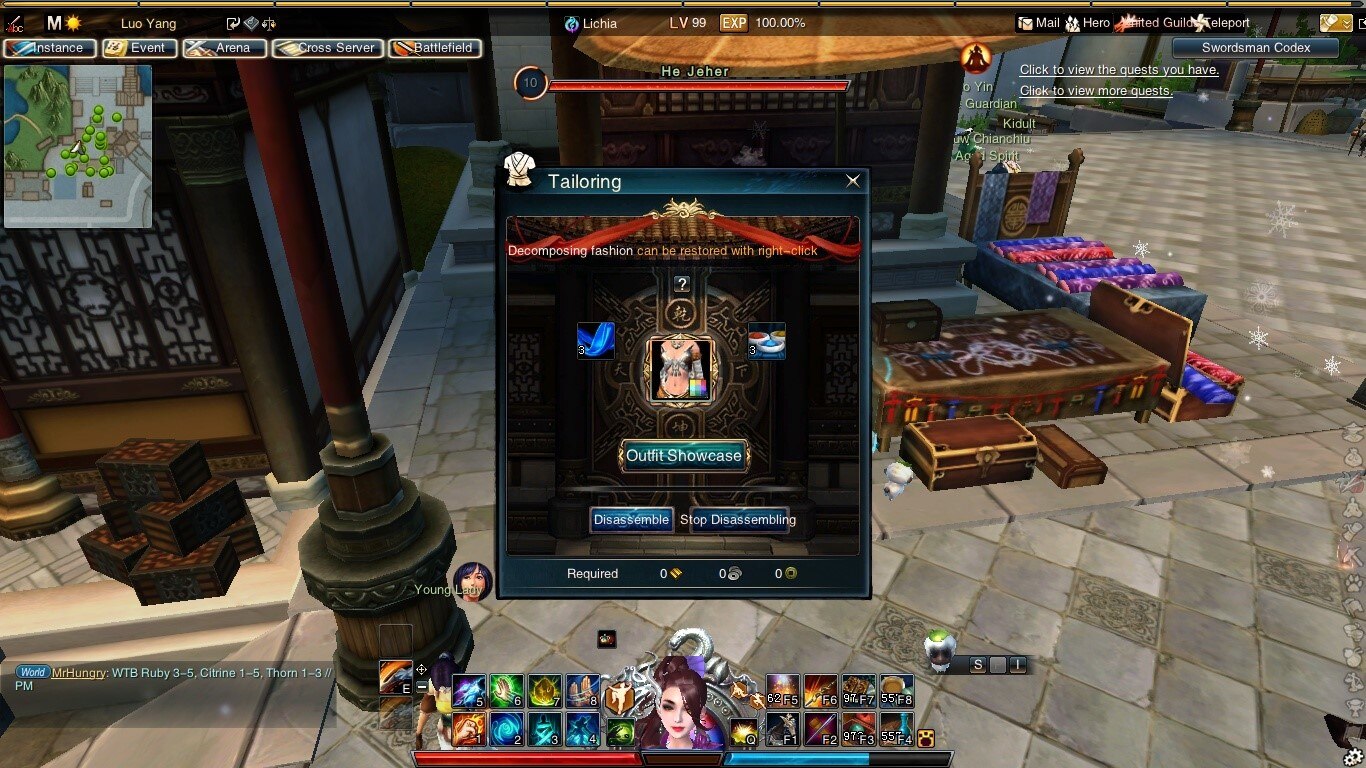 Click in "disassemble" and you will get this: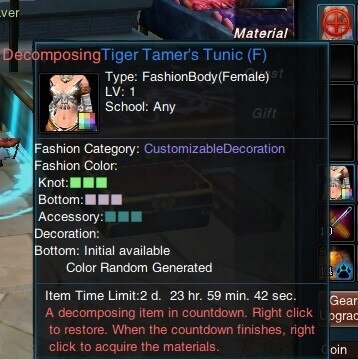 After 3 days you are able to click on disassembled fashion to get materials, before this if you click it will cancel the disassemble.
You can only disassemble 1 fashion every 3 days.
When you get all materials return to npc, insert again your scroll and click start.
Congratulations! You got you own crafted fashion!

Regards! Lichia - Xia server