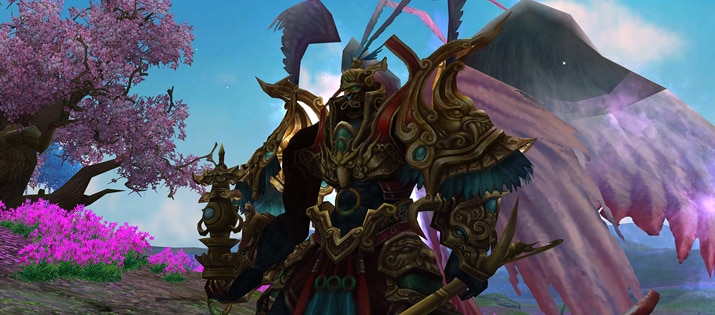 Innerhalb dieses Zeitraums müsst ihr im Marktplatz des Spiels Jaden ausgeben, um zusätzlich zu euren Käufen Belohnungen zu erhalten. Wir verschicken diese Belohnungen automatisch, sobald ihr Jaden ausgebt, ihr werdet sie also etwa 15 bis 60 Minuten danach erhalten.
Außerdem könnt ihr die Belohnungen mehrmals erhalten, wenn ihr genügend ausgebt. Wenn ihr zum Beispiel 10 Jaden ausgebt, erhaltet ihr 2 Ruhmreiche Rittertruhen!
Für jeweils 5 Jaden, die ihr ausgebt, erhaltet ihr 1 Ruhmreiche Rittertruhe.
Öffnet die Ruhmreiche Rittertruhe und erhaltet einen der folgenden Gegenstände:
Kirin-Sigillum-Paket
Firmus-Pack
Affinitäts-Perle
Oriental Caravan
Tiamat-Blut
Jadeschachtel
Seelenzepter-Paket
Wertvolle Jade
Mystisches Sonnenlicht
Blumenschrift
und mehr ...
Maximale Wiederholungen: So oft ihr wollt!
Wenn ihr 80 Jaden ausgebt, erhaltet ihr ein Kriegsgott-Paket.
Öffnet das Paket, um den gefürchteten Titel "Weltenzerstörer" zu erhalten. Zusätzlich zu diesem coolen Titel erhaltet ihr noch einen Verwandlungsedelstein. Rüstet diesen Verwandlungsedelstein aus, um zusätzliche Attributsboni und ein cooles Aussehen zu erhalten!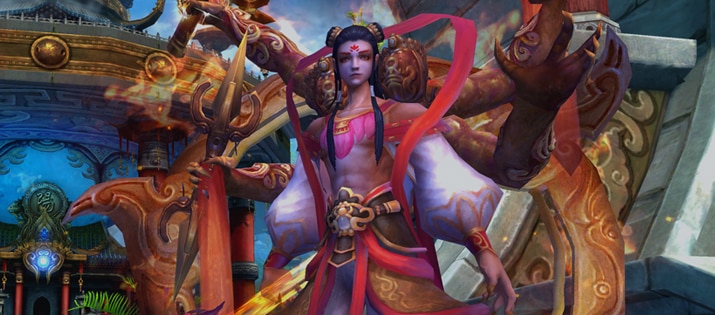 Maximale Wiederholungen: 1× pro Charakter.
Gebt 150 Jaden aus und erhaltet: Göttliche Belohnungen
Die Success and Prosperity Gift Box enthält 50 Winds of Fortune Gift Boxes, 1 Coupon für ein vollständig aufgewertetes Aufstiegs-Schmuckstück, eine Aufwertung für Chi-Gegenstände, Blutschmelz-Steine und mehr! Da könnt ihr NICHTS falsch machen.
Maximale Wiederholungen: 5× pro Charakter. Ihr erhaltet 1 pro 150 Jaden.
Diese Promo basiert auf den Jaden, die ihr im Spiel ausgebt. Im Gegensatz zum Jaden-Belohnungsprogramm ist es nicht von den transferierten ZEN abhängig. Ihr müsst also Jaden im Spiel ausgeben statt sie nur an den Server zu transferieren.
Wenn ihr den jeweils erforderlichen Betrag ausgegeben habt, erhaltet ihr die Belohnung!