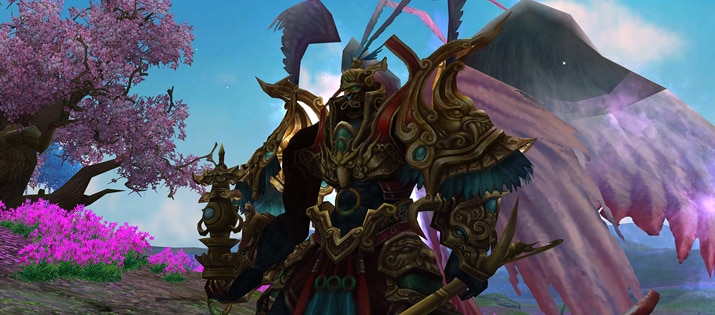 Guerriers de Jade Dynasty ! Les récompenses de dépense sont de retour ! Ce week-end uniquement, gagnez des récompenses supplémentaires lorsque vous dépensez des Jadéites en jeu et profitez du célèbre Bonus Triple EXP !
Heure de début : 12/03/2015 à 19h00 CET
Fin : 16/03/2015 à 18h00 CET
Aiguisez votre lame, servez-vous une bonne rasade de café et profitez de 3x plus d'expérience sur les monstres tués !
Pendant toute la durée de l'offre, dépensez des Jadéites dans l'Échoppe en jeu et profitez de récompenses spéciales en plus de vos achats. Les récompenses seront envoyées automatiquement au fur et à mesure que vous dépensez vos Jadéites, et vous devriez les recevoir dans les 15 à 60 minutes après vos achats.
De plus, vous pourrez recevoir la plupart des récompenses à plusieurs reprises. Par exemple, si vous dépensez 10 Jadéites, vous recevrez deux Coffres Chevalier glorieux !
Tous les 5 Jadéites que vous dépenserez, vous obtiendrez un Coffre Chevalier glorieux.
Ouvrez ce coffre pour obtenir l'un des objets suivants :
Pack Sceau Kirin
Pack Firmus
Perle affinité
Oriental Caravan
Tiamat Blood
Boîte de jade
Pack Psychosceptre
Jade précieux
Lumière solaire mystique
Parchemin de la fleur
Et bien plus...
Limite d'obtention : Aucune !
Tous les 80 Jadéites que vous dépenserez, vous obtiendrez un Pack du Dieu de la guerre.
Ouvrez ce pack pour obtenir le redoutable titre "Destroyer of Worlds" ! En plus de ce titre de prestige, vous obtiendrez une gemme de transformation. Équipez-la pour bénéficier de bonus de statistiques additionnels et d'une apparence unique !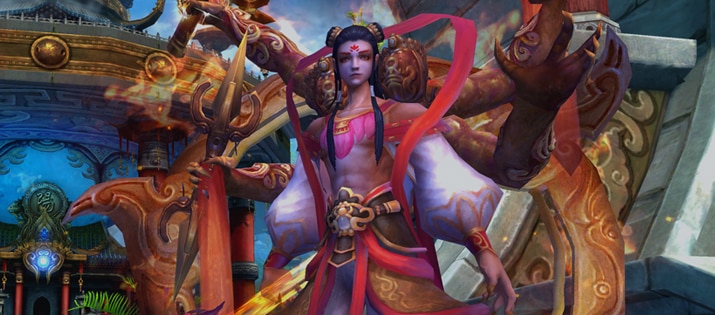 Limite d'obtention : 1 par personnage.
Dépensez 150 Jadéites et obtenez les objets suivants : Success and Prosperity Gift Box
Ouvrez votre Success and Prosperity Gift Box et obtenez cinquante Winds of Fortune Gift Box, plus un coupon à échanger contre un accessoire d'Ascension entièrement amélioré, une amélioration d'objets de Chi, des médiums d'Hémosyntonie et bien plus ! C'est le genre de cadeau qui fait toujours plaisir.
Limite d'obtention : 5 par personnage. Un exemplaire tous les 150 Jadéites.
Cette promotion est basée sur le nombre de Jadéites dépensés dans l'Échoppe. À la différence du programme de récompense Jadéite ou du système VIP, ce système n'est pas dépendant du nombre de ZEN transféré sur JD ; vous devez dépenser des Jadéites en jeu, pas simplement les transférer.
Dès que vous atteignez le montant de dépense requis, vous gagnez instantanément les récompenses correspondantes !