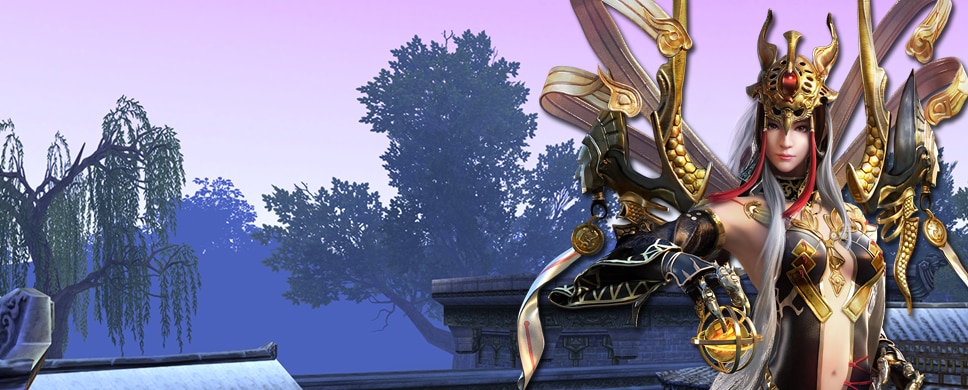 Krieger von Jade Dynasty, die Jaden-Ausgabebelohnungen sind zurück! Nur dieses Wochenende könnt ihr zusätzliche Belohnungen erhalten, wenn ihr im Spiel Jaden ausgebt. Profitiert von großartigen Extras, wie zum Beispiel das Rote Paket, das VIP-Geschenkpaket oder Göttliche Belohnungen!
Beginn: 26.02.2015 um 20:00 Uhr MEZ
Ende: 03.02.2015 um 19:00 Uhr MEZ
Innerhalb dieses Zeitraums müsst ihr im Marktplatz des Spiels Jaden ausgeben, um zusätzlich zu euren Käufen Belohnungen zu erhalten. Wir verschicken diese Belohnungen automatisch, sobald ihr Jaden ausgebt, ihr werdet sie also etwa 15 bis 60 Minuten danach erhalten.
Außerdem könnt ihr die Belohnungen mehrmals erhalten, wenn ihr genügend ausgebt. Wenn ihr zum Beispiel 10 Jaden ausgebt, erhaltet ihr 2 Rote Pakete.
Gebt ihr 150 Jaden aus, erhaltet ihr Göttliche Belohnungen.
Die Success and Prosperity Gift Box enthält 50 Winds of Fortune Gift Boxes, 1 Coupon für ein vollständig aufgewertetes Aufstiegs-Schmuckstück, eine Aufwertung für Chi-Gegenstände, Blutschmelz-Steine und mehr! Da könnt ihr NICHTS falsch machen.
Maximale Wiederholungen: 5× pro Charakter. Ihr erhaltet 1 pro 150 Jaden.
Für je 80 ausgegebene Jaden erhaltet ihr ein VIP-Geschenkpaket.
Dieses fantastische Paket enthält Klavier-Klingen (Himmelsschwert) und den Titel "Außergewöhnlicher Held".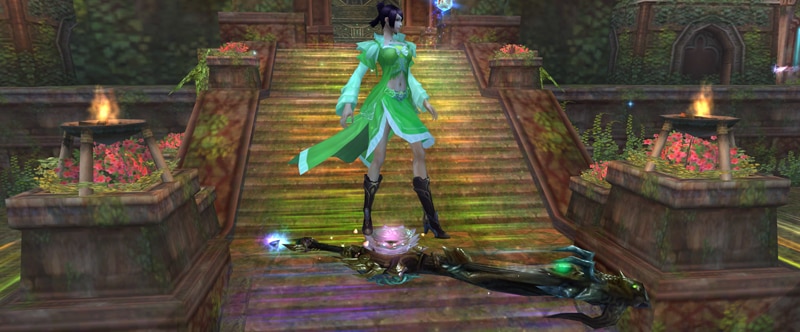 Maximale Wiederholungen: 1× pro Charakter.
Für alle 5 Jaden, die ihr ausgebt, bekommt ihr ein Rotes Paket.
Stellt euer Glück auf die Probe, vielleicht gewinnt ihr einen der Hauptpreise aus dem Roten Paket. Ihr habt die Chance auf Gewinn der Icarus' Flügel, die vier Fragmente der Drachen-Landkarte für die Himmelsfall Flügel und vieles mehr!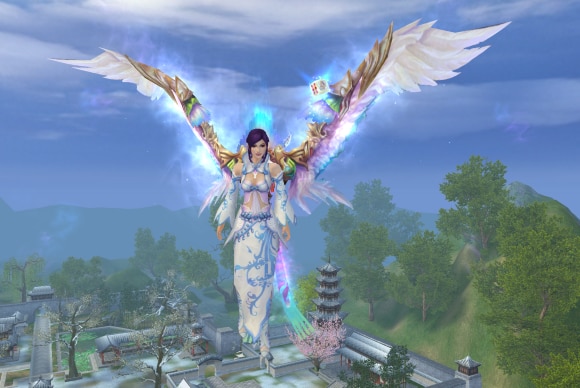 Öffnet dieses mysteriöse Paket und erhaltet eine der folgenden Belohnungen:
Icarus' Flügel ×1
Fragment der Drachen-Landkarte I
Fragment der Drachen-Landkarte II
Fragment der Drachen-Landkarte III
Fragment der Drachen-Landkarte IV
Jade-Schachtel ×1
Tiamat-Blut ×1
Affinitäts-Perle ×500
Wertvolle Jade ×1
Sammelt alle vier Fragmente der Drachen-Landkarte und tauscht sie gegen die atemberaubenden Himmelsfall-Flügel!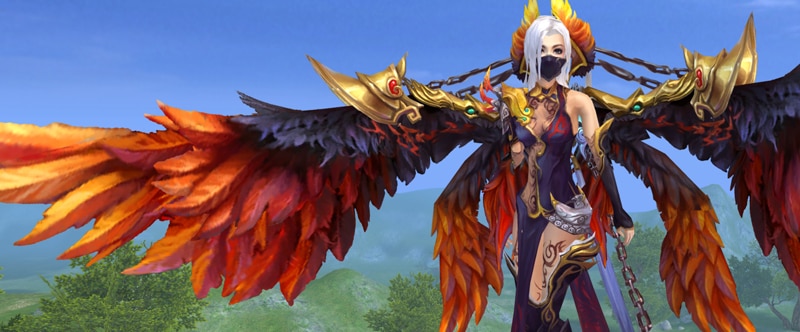 Maximale Wiederholungen: So oft ihr wollt!
Diese Promo basiert auf den Jaden, die ihr im Spiel ausgebt. Im Gegensatz zum Jaden-Belohnungsprogramm ist es nicht von den transferierten ZEN abhängig. Ihr müsst also Jaden im Spiel ausgeben statt sie nur an den Server zu transferieren.
Wenn ihr den jeweils erforderlichen Betrag ausgegeben habt, erhaltet ihr die Belohnung!