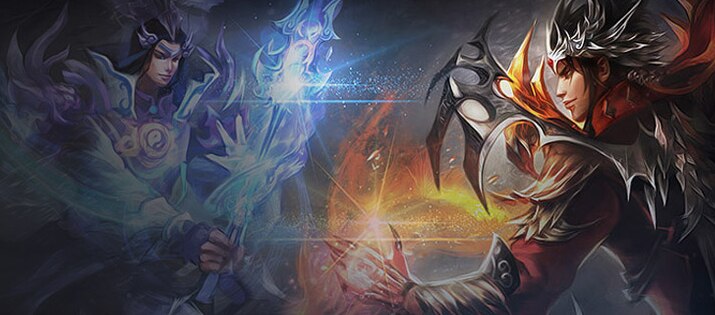 Salutations, guerriers ! Dans notre prochaine extension, Hydran, nous allons introduire un tout nouveau système de Soul Cards permettant à votre personnage de mieux se préparer pour affronter les dangers qui l'attendent sur Jade Dynasty.
Vous êtes curieux ? Découvrez tout ce qu'il vous faut savoir sur le système de Soul Cards dans cet article !
Les cartes du système de Soul Cards reprennent tous les visages familiers de l'histoire de Jade Dynasty, comme Velonus et Anan. Vous pouvez obtenir des Soul Cards grâce au système de Soul Card Reading ou en butin dans le nouveau champ de bataille PvP, Clash of the Seven.
Le système de Reading vous offre chaque jour 6 cartes parmi lesquelles vous pouvez en choisir une.

Si vous souhaitez obtenir plus de cartes, vous pouvez utiliser des Golden Branches of Wishes. Grâce à cet objet, vous pouvez obtenir jusqu'à 12 cartes au total par jour.

Si vous n'êtes pas satisfait des cartes que vous avez piochées pour la journée, utilisez une Flame of Nirvana pour réactualiser votre sélection et obtenir de toutes nouvelles cartes.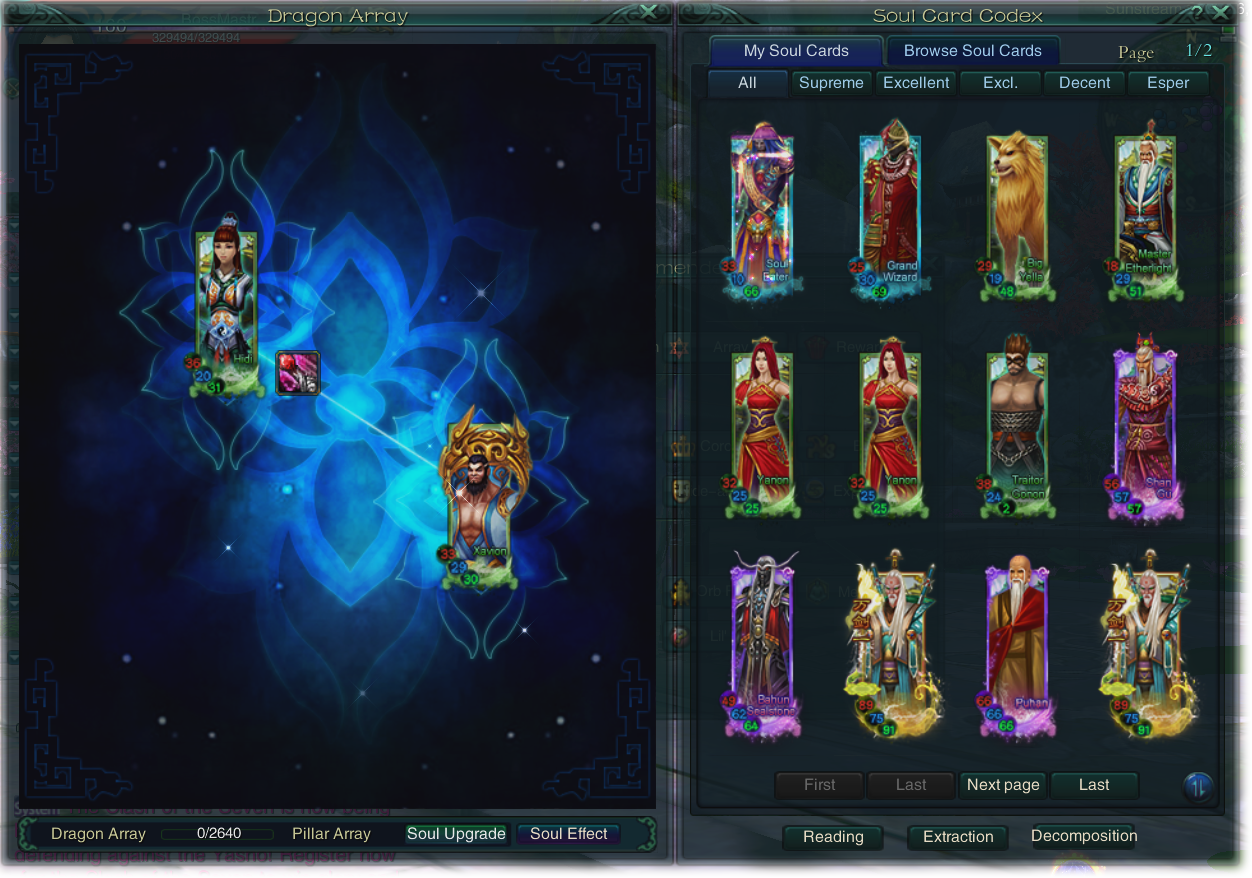 Vous pouvez équiper les cartes dans vos emplacements dédiés. Votre personnage démarre avec deux emplacements libres et peut en gagner jusqu'à 6 au total grâce aux Ice Orbs of Vastness. Ces Orbs s'obtiennent grâce à des tâches journalières et en détruisant les cartes dont vous ne vous servez pas.
Chacune de ces cartes vous accorde un bonus de Santé, Esprit et Puissance d'attaque. Vous pouvez augmenter le montant de ces bonus en purifiant la carte avec des Ice Orbs of Vastness et ainsi augmenter leur niveau.

Pour un bonus encore plus puissant, combinez deux Soul Cards du même type : en combinant des cartes, vous pouvez débloquer des améliorations spéciales telles que des bonus de Coup critique, RÉS Silence et bien d'autres.

À deux c'est mieux, c'est bien connu - et c'est également le cas pour les Soul Cards. Chaque carte offrira des bonus supplémentaires si elle est équipée avec une carte qui lui est liée. Par exemple, équipez Hidi et Kevern simultanément pour gagner un bonus de RÉS Silence.
Et pour couronner le tout, vous pouvez équiper vos cartes avec des Esper Soul Cards. Ces dernières augmenteront les bonus de Santé, d'Esprit et de Puissance d'attaque des cartes auxquelles vous les associez.
Vous pourrez commencer à collectionner vos Soul Cards dès le lancement de l'extension Hydran, très prochainement ! Préparez-vous pour l'aventure !