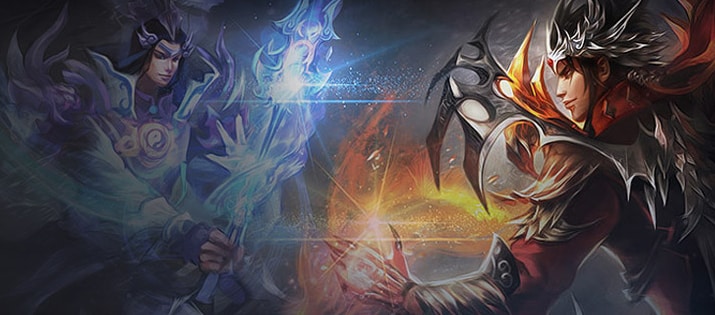 Hey Warriors! With the anticipated Hydran Expansion, we will be introducing a brand new Soul Card system that allows your character to gain more strength to face the challenges of Jade Dynasty.
Once you reach level 135, you'll be able to start getting a free Soul Card every day. Soul Cards carry the essence of characters in the Jade Dynasty story, allowing you to wield a piece of their power. Each card can be upgraded, and you can slot multiple cards, with bonuses for equipping all pieces of a given set. You'll start at being able to slot two cards at once; with upgrades, you can eventually slot up to six at once.
Curious? Learn all about the Soul Card System in this awesome preview blog!
The Cards of the Soul Card System incorporate all the familiar faces, such as Velonus and Anan, from the Jade Dynasty lore. You can acquire Soul Cards through the Soul Card Reading or as loot from the new upcoming PvP battleground Clash of the Seven.
In the Reading, each day you are presented with 6 cards and can claim one free card.

If you wish to obtain more cards, you can use Golden Branches of Wishes. Using this item, you can claim up to 12 total cards per day.

If you do not like the selection of cards in the reading, you can use a Flame of Nirvana to refresh the reading with a new selection of cards.
Within the Dragon Array, you can slot in the cards to your pattern and with this boost your stats.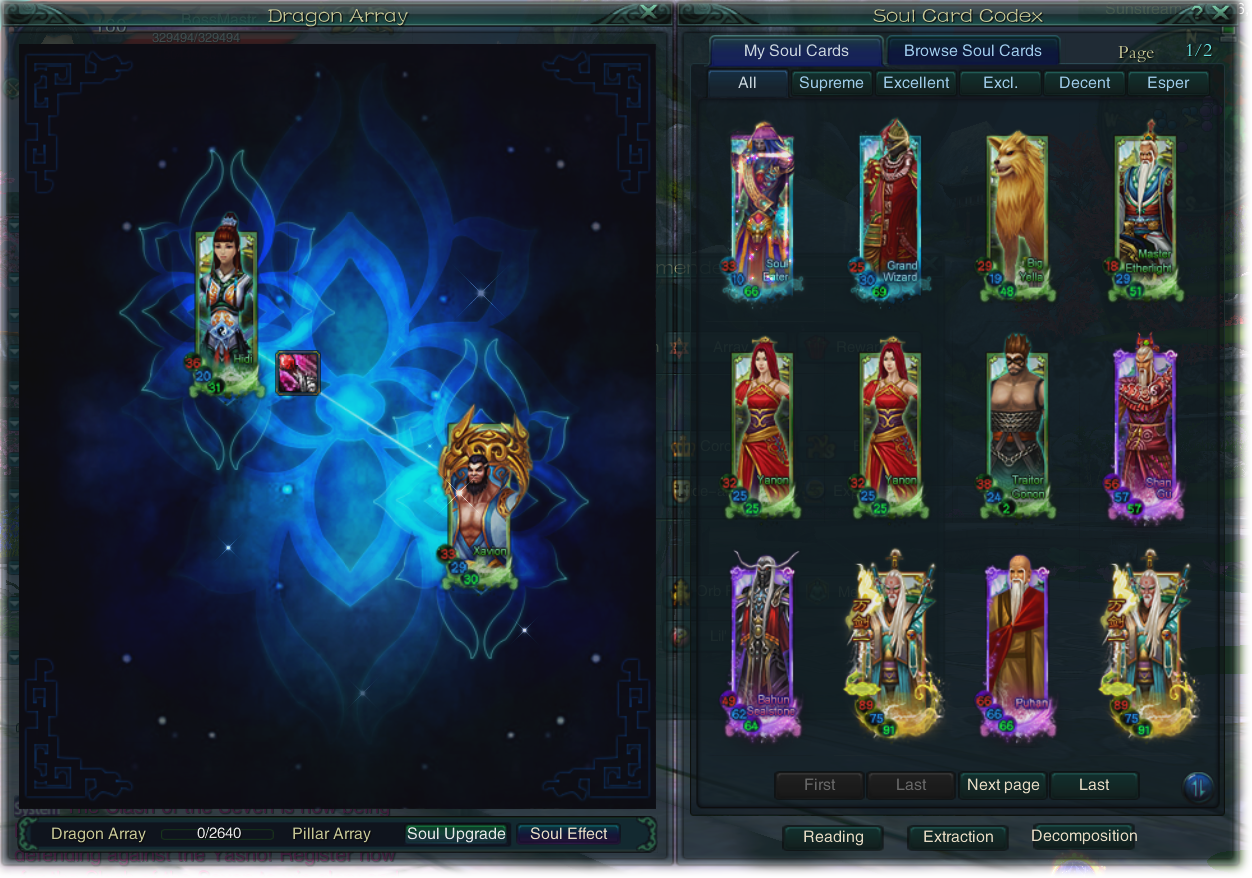 Your character starts off with two card slots and can increase the card slot amount up to six by using Ice Orbs of Vastness. You can acquire the Orbs through daily comments, plus decomposing unwanted cards.
Each of the cards adds a bonus to your Health, Spirit and Attack Power. You can increase the bonus stats by purifying the card with Ice Orbs of Vastness, leveling it up. For an even greater boost, you can combine two of the same Soul Cards. With the combination, you can unlock buffs such as Crit Strike Bonus, Silence RES and more.

Good things come in pairs, and so do your Soul Cards. Each card can get additional benefits if slotted alongside other, thematically-linked cards. For instance, slotting in Hidi and Kevern together in your pattern rewards you with a Silence RES boost.
Last but not least: One final way you can upgrade cards: You'll occasionally collect Esper Soul Cards, in the same ways you'd get other Soul Cards. These can be equipped to normal Soul Cards, in which case they add their Attack Power / Health / Spirit bonuses to the normal card.
| | |
| --- | --- |
| | These cards will increase the Health, Spirit and Attack Power bonuses from the card you attach them to. Just like the Soul Cards, you can boost your Esper Soul Cards through purification as well as combination. |
You'll be able to start gathering Soul Cards when the Hydran Expansion launches soon, heroes. Get ready for adventure!
Register and play for free in Jade Dynasty, the free-to-play martial arts MMORPG. Play as fifteen different classes in hardcore PvP with beautiful power animations! Want more game details, screens, and videos? Like Jade Dynasty on Facebook for more fan-exclusive content! Plus, subscribe to our YouTube channel for the latest Jade Dynasty videos.