We know how it goes: We've just brought back four great mystery boxes, including the Rorschach Mirage wings in the Void Nexus, but you're a few ZEN short. Well, we've partnered with Peanut Labs to solve that: By filling out surveys and watching short videos, you'll have free ZEN added directly to your account's wallet, up to 5,000 ZEN in one go!
You can hop straight to these ZEN offers at http://offers.perfectworld.com/, or you can follow one of the Peanut Labs banners on the site. Peanut Labs offers two ways to earn ZEN: surveys and offers. Either way, your ZEN will show up in your account wallet, at https://billing.perfectworld.com/mywallet.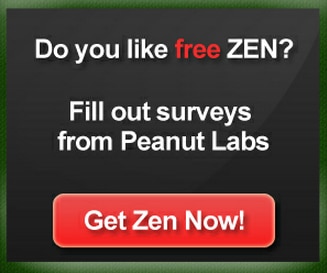 Surveys offer a little over 100 ZEN generally. To unlock surveys, you'll need to fill out a pre-survey about your age, gender, etc. to determine your demographic. Depending on your answers, you'll be presented with different surveys, but many of them will be linked to electronics.

Offers are a little bit broader. A numbers of these are for watching one-minute videos, then either Liking a page on Facebook or skipping. Either way, you get ZEN dropped straight into your account wallet.

If you want a bigger haul of ZEN, you can take on one of the offers with stronger victory conditions. If you haven't already done the Netflix free month, this is your chance to get ZEN for watching movies – 1323 ZEN, at that. You can also enter contests, apply for credit cards, and more for ZEN. These will often involve more steps and some waiting for confirmation, but you'll get up to fifty dollars' worth of ZEN from a single offer.
Once you've completed one of these, head to https://billing.perfectworld.com/mywallet. You'll see your new ZEN showing up in your balance, and you can send it out to any game, any server. Then all you'll have to do is hop in-game and start spending your free ZEN, whether you're looking for epic PvP or looking to enjoy one of our beautiful virtual worlds in a brand-new fashion.