There's nothing better than free stuff, and Jade Dynasty's summer update will add three major ways to get the goods. The fan-favorite VIP Rewards system is coming back in early August, so get ready for free daily Esper Energy, Telepathy Gems and more!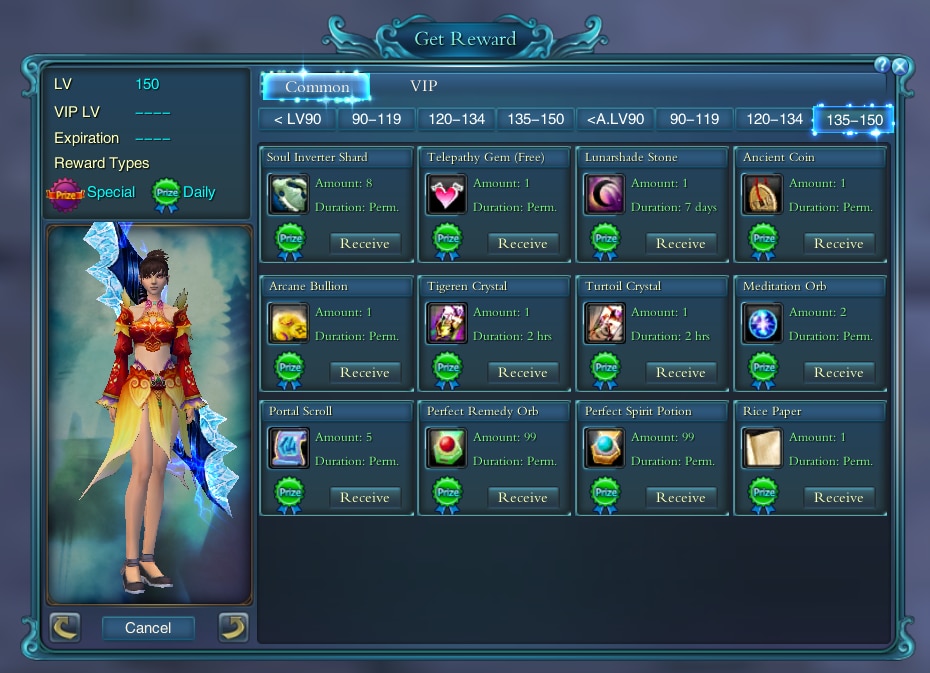 The daily VIP Rewards system is back in business: Every day you'll be able to get a number of free items, many of them cash shop equivalents.
To get into the Rewards window, click the VIP icon near the mini-map. Depending on your level, you'll be shown a bunch of prizes. Want a Telepathy Gem? Click the "Receive" button, and you'll get it for free. You can get any or all of these rewards every day.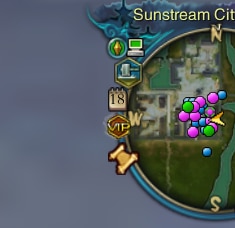 You can pick up level-appropriate Health and Spirit potions, Portal Scrolls to teleport back to the city, and at higher levels, you can get cash shop items like Telepathy Gems for free.
We've also consolidated several other free item systems into this. You'll be able to get your daily Lunarshade Stone from this feature, plus daily Tiger and Turtle Ice buffs.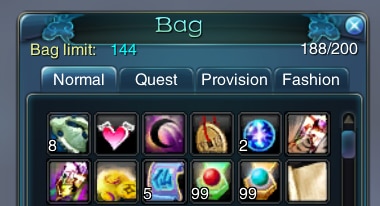 A LV135+ Ascended character's daily haul.
You'll also be able to get new shards. The Soul Inverter will be part of the Soulstone system, and will be added to the Marketplace with the summer update -- but with these shards, you can get it for free.

We've also added two all-new systems: Explorations and Online Rewards.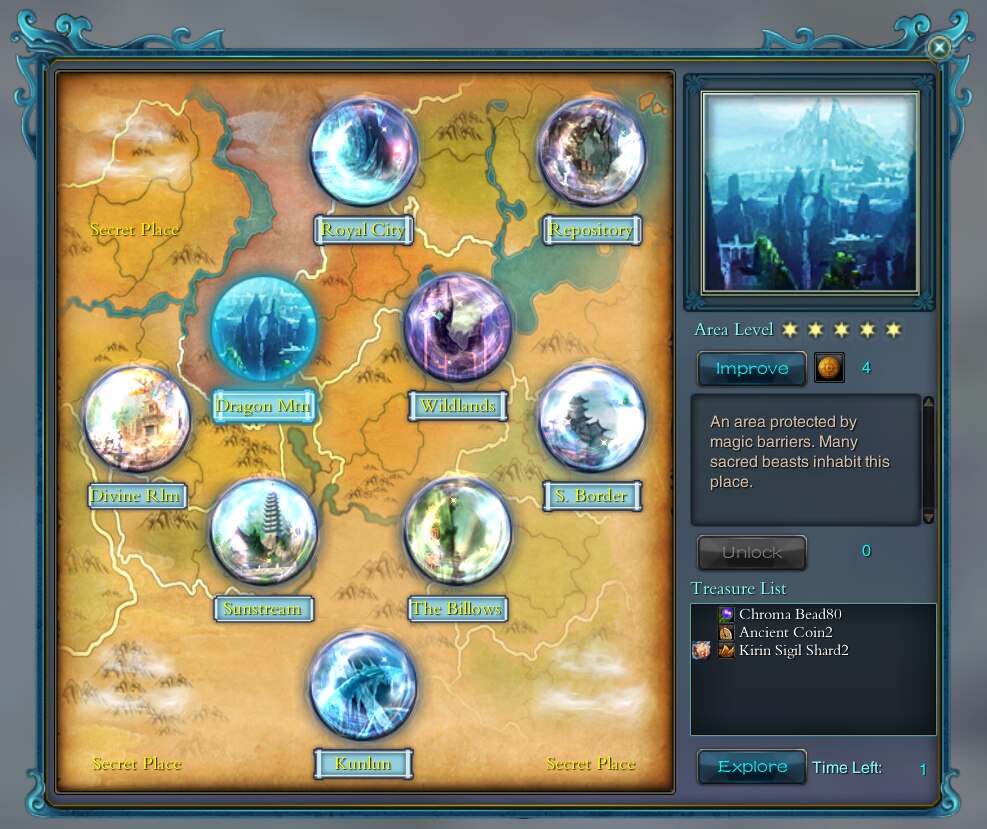 Exploration takes two new items – Expedition Packs and Sage's Compasses – and turns them into a ton of rewards, including orbs for bloodbonding, Ancient Coins and Kirin Sigil Shards!
The Exploration icon is the magnifying glass on the right side of the window, under the mini-map. Clicking it will bring up a map of nine zones. With an Expedition pack, you can Explore for any treasures in the zone and instantly get them – you won't even have to leave your spot to get rewards.
Each Expedition Pack will give you one chance to Explore for treasures, and you can only Explore a zone once per day. Every zone will have its own randomly-generated level, from zero to five stars. The more stars a zone has, the better the rewards you can get when you Explore it.
Sage's Compasses are the key to increasing a zone's level. Use these to have a chance to increase the zone's value. On a success, the value will increase; if not, the value will stay the same (it'll never decrease).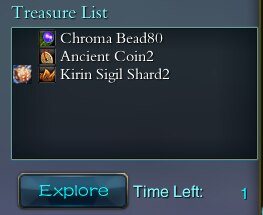 The higher the level of the zone, the more prizes you'll get: Chroma Beads, Ancient Coins, bloodbonding orbs and more. You can find the full list of prizes for the zone down at the bottom-right of the interface, and you'll get all of them, unless they're marked as random. At high levels, you've got a chance at prizes like 2x Kirin Sigil Shards, bonus Champion Vouchers for Moontop Hollow, and Fine Seal Orbs.
So how do you get the Expedition Packs and Sage's Compasses that you'll need? Partly through the Soul Tower instance, and partly through the Online Rewards.
Online Rewards are pretty simple: The longer you stay online, the more you get!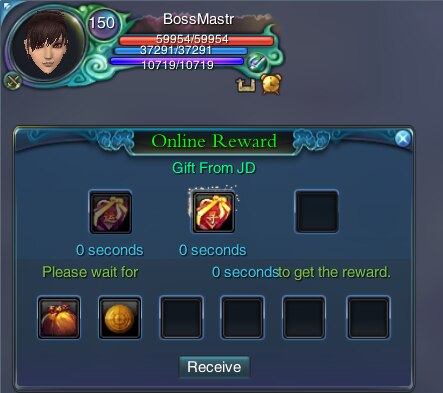 It starts off with Fair Tickets and Celestial Coupons – instead of getting those quests as soon as you log in, you can grab them from the Online Rewards whenever you have bag space. Next up is an Expedition Pack and a Sage's Compass for the Exploration system, which unlock after you've been online for an hour. After another hour, you'll get another two Sage's Compasses, and three more compasses after one last hour.
Click the blinking alarm clock next to your Safety Lock to bring up the Online Rewards interface. Please note that the timer for the next reward won't stop until you collect the current reward, so grab yours as soon
as the clock starts blinking!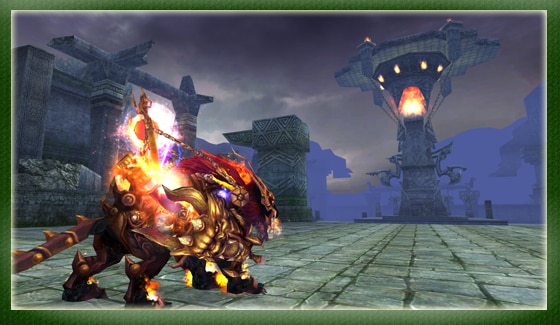 All this and more is coming this August with the summer update for Jade Dynasty -- the free MMORPG with the best freebies and the coolest virtual worlds to explore! Stay tuned for more previews of the two new instances and the new Soulstone equipment!