With Jade Dynasty's summer update, you'll be able to get started collecting and upgrading Soulstones. You can earn a number of Soulstone items through the Soul Tower instance, but you can also get them from the Marketplace.

Get all the potential Resistances and set skills from your Soulstone today!

(Want more information on how Soulstone upgrades work? Read through our guide for tips, or get an overview in our Soulstone preview!)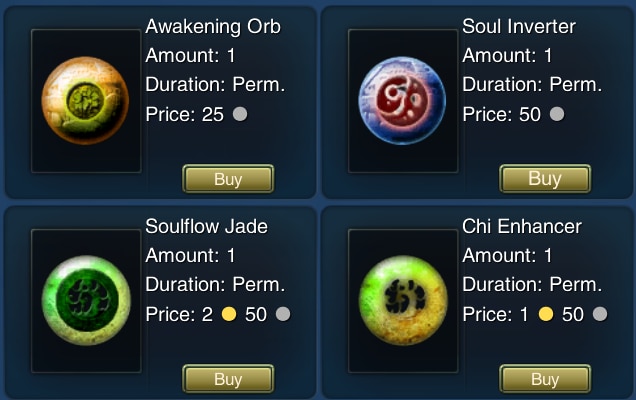 The Awakening Orb will turn your Soulstone from just a lump of rock to a full Soulstone. When you first get a Soulstone, you won't be able to use it until it's Awakened. Awakening Orbs can be yours for just 0.25 Jaden each.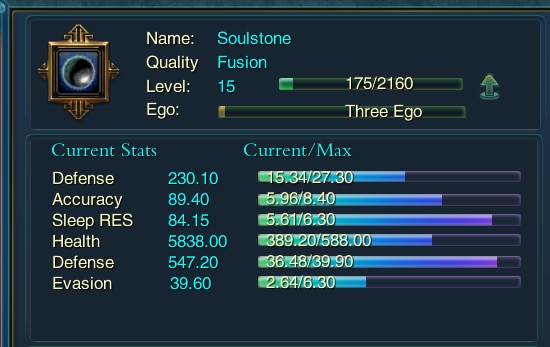 The Chi Booster is the best way to increase your Soulstone's level. Each use of a Chi Booster will increase its EXP by 30, and you'll have a chance at better skills. Chi Boosters are in the marketplace for 1.50 Jaden.

Soul Inverters will reset and scramble your Soulstone's stat bonuses, and give you a shot at getting more stat bonuses. Each Soul Inverter is just 0.50 Jaden.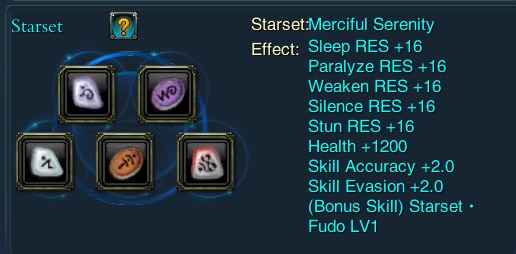 To get flexibility with your Starstet, you'll want a Soulflow Jade. If you want to use one of the lower-level Starset skills, you'll need to remove any unnecessary Starsoul slots. The Soulflow Jade is worth 2.50 Jaden.


We've also built out better bundles for some of your favorite items in the marketplace!

Serenity Jades are now in packs of x11 instead of x10, as are Telepathy Gems, Meditation Orbs and Puppet Protectors. All of these bundles have remained the same price, so you're getting more zip for your ZEN!

We're also adding new bundles, effectively discounting some other favorite items. Star Charms are now available in packs of x11, and Bronze Sigils can be had in packs of x6.