Gear up for combat with discounts on awesome helmets, including the Fox+Cat and Allied APC Ranger! For this week only, you can pick up helmets at a 25% discount. Check below for the complete list of discounted helmets! Every day, a new helmet rotates in at 9:00am PDT!

If you're having trouble deciding on a helmet, you may want to try out the Fox+Cat and the APC Ranger. These two are the favorites of most competitive players, with a good balance between toughness and HRV utility. Both will trade stamina and HRV capacity for HRV recharge time, and both have more health than the default helmet. Try the Fox+Cat for a heavier build, or the Ranger for a more recon-oriented playstyle.

Discounted Helmets:
Dataluxe Slant-X2
Allied R21V Hunter
Dataluxe Breach-X7
IFox+Cat SR-7
Allied APC Ranger
ArmCom Ta.UX001 Prototype
Allied R7S Sniper
Hurry up before it's too late! This sale ends 07/22/15 at 9:00am PDT.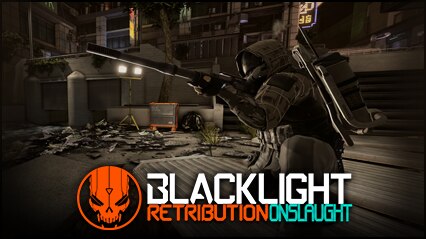 Looking for that additional edge on the competition, Agents? Charge ZEN now and pick up the latest gear available to you!
Want more game details and screenshots? Like Blacklight on Facebook and follow us on Twitter – tweet us your questions!