This week only, get 25% off these pieces of Tactical Gear in a rotating flash sale.
The arsenal's open, Agent -- now's your chance! Don't miss out this sale ends 07/15/2015 at 9:00am PDT.
Items
HRV Cloak

Tactical Gear - Cloak MK2

Gear - IR Protection

Revival Injector MK. 1

Hardsuit Battle Mode

Repair Tool

Barricade MK.1

Tactical Gear - Barricade MK2

Ammunition Pod MK.1

Respawn Beacon

Firewall Breach Kit

Gear - Tomahawk

Heal Injector MK.1

Hardsuit HRV Ping
The flash sale assault continues this week only, and one item will rotate in at 9:00am PDT each day! Jump in-game to find out which item is currently on sale today, and every day this week!. Make sure to log in and buy before these discounts disappear!
Happy Shopping, Agents!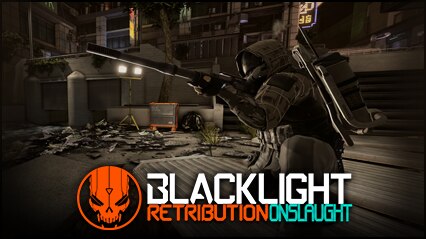 Looking for that additional edge on the competition, Agents? Charge ZEN now and pick up the latest gear available to you!
Want more game details and screenshots? Like Blacklight on Facebook and follow us on Twitter – tweet us your questions!