Taunt and Boost Daily Flash Sale!
This week, get discounts on boosts, and ultra-rare taunts are on rotating flash sales! All this week, get 25%-off all the GP and XP boosts! When you use these boosts, you'll get a bonus to your GP or XP gain – with these, you can set up your own fragfest weekend. We've got one-day, seven-day and 30-day boosts, with 10% or 50%.

In addition, this week we're rotating flash sales on rare taunts! Today, you can pick up the Shrug at 25% off. The rest of the week, we'll have a different taunt every day available. These taunts are only available in flash sales like this so make sure to get yours while they're available – so get them before they rotate out at 9am PDT.
Items on Sale (25%-off, all week)
GP 10% Self
GP 50% Self
10% XP Boost
50% XP Boost
Daily Highlights (Rotates daily at 9am)
Shrug
Hush
Gun Pump
Gun Pump (Digital)
Taunt - Upper Body (Metal + Digital)
Taunt - Crane Kick (Digital) - 25%-off
Taunt - Uppercut (Digital) - 25%-off
This sale lasts until 7/8/15, so login quickly to grab your new items today!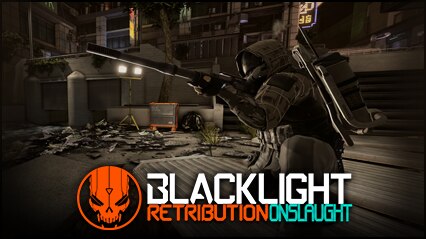 Looking for that additional edge on the competition, Agents? Charge ZEN now and pick up the latest gear available to you!
Want more game details and screenshots? Like Blacklight on Facebook and follow us on Twitter – tweet us your questions!