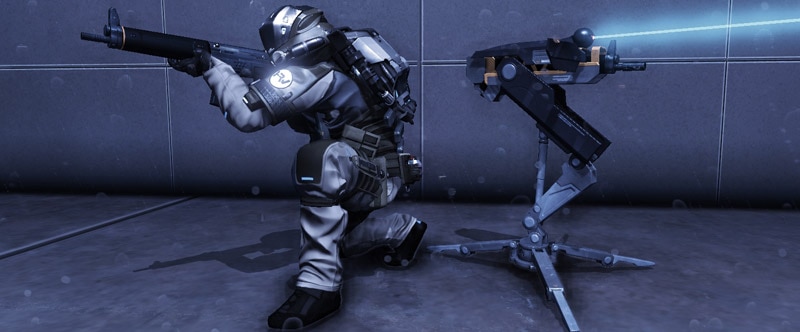 Technological superiority and tactical flexibility are the root of all victory, and this week, seize control of the battlefield with discounted depot items. Plus, get utility items like Name Change and Create a Clan at 25%-off! Set your plans in motion by building up a clan and changing your name, all at a discount.


Your corporation values your service, Agent; not enough to pay for life insurance, maybe, but definitely enough to offer airstrikes and high explosives. Depot items are also discounted this week. As you earn CP in each round, visit a depot to gear up with these.

Discounted items:
RL2a Swarm

GL-7 Bear Claw

AT-D4 Deployable Turret

A36 Brimstone

KTN8 Katana

All these items are discounted 25%-off until maintenance on 06/24/15. Make sure to gear up before the opportunity goes away!

Looking for that additional edge on the competition, Agents? Charge ZEN now and pick up the latest gear available to you!
Want more game details and screenshots? Like Blacklight on Facebook and follow us on Twitter – tweet us your questions!