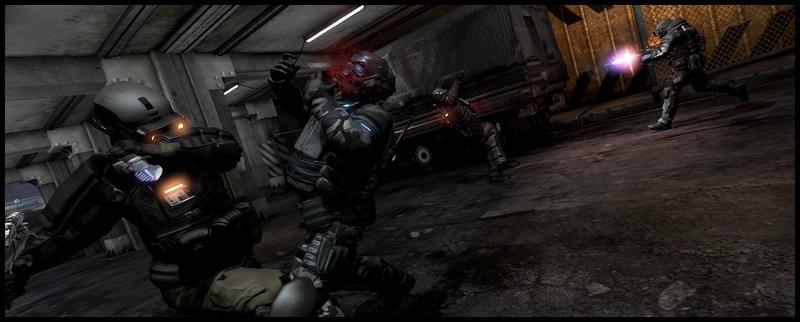 Weekend Pack Sale!

This weekend, build a solid gear and strategic foundation with 50% off the Starter Pack, Evacuation Pack and Sniper Kit! Remember Agents: this sale will only go from now until 05/11/2015 at 9:00am PDT.
The Starter Pack unlocks the following for your Agent:
Fully-customized Downtowner SMG

– B

uilt for close-range gunfights on the move.

Fully-customized HazMat Burst Pistol

– I

nflicts toxic damage over time.

2 gun modifications

– F

ocused on mid-range firefights.

Slant X2 helmet and Guardian Warmonger chest armor

– S

pecialized in increasing your health and armor.

Toxic Grenade

– C

reates a toxic cloud wherever it's thrown.

EMP Grenade

– B

linds enemies.

3000 Game Points (GP)

– A

llows more item unlocks.

7 Day XP Boost

–

To top it all off, a booster to help you level up faster.
The Sniper Kit is a must have for long-ranged Agents:
Bolt-Action Rifle Receiver – Optimized for combat at long range this receiver delivers high damage and accurate firepower.
Silverwood BRS Tactical Stock Mod – This stock reduces recoil and spread, allowing for efficient combat at greater range.
Krane FP-G38 Modulated Scope Mod – A scope will let you see your targets as if you were standing next to them.
Allied R97 II Helmet – This head gear boosts your HRV recharge rate making it easy to keep track of the targets down range, sacrificing armor for mobility.
Datalux R2 Skirmisher Leg Armor – This leg armor boosts speed and defends snipers while seeking their next vantage point.
HRV Blackout MK.1 Tactical Equipment – This deployable gear generates an HRV-jamming cloud, preventing detection by enemy HRV.
7 Day GP Boost – With all the gear in this pack you're sure to be bringing in plenty of GP; why not boost it?
The Evacuation Pack makes anyone a valued team member:
Lilith (Hero)


–

Lilith is optimized for hardsuit domination and it gives players access to her Tactical SMG, Revolver, an additional weapon depot slot with the A36 Brimstone Airstrike, the Hardsuit Battle Mode tactical gear, an EMP Grenade Mk.1, a Digi Grenade Mk.1, and a Shock Grenade Mk.1.

Anti-Materiel Rifle


–

R

ewards steady aim and skill with kills from the highest damage output weapon in Blacklight: Retribution.

Breach Load Pistol


–

A hard hitting secondary weapon equipped with standard issue rounds that stick to their target then detonate doing AoE damage to the target and nearby enemies.

Firewall Breach Kit


–

Players equipped with this can more easily hack objectives and doors, rapidly enter friendly or enemy Hardsuits and their HRV recharges faster and lasts longer.

Prex Chemical/Hazmat Respirator


–

Lightweight head gear that provides big protection against explosions without giving up movement speed like heavy armor
**All items are permanent unless otherwise stated**
Looking for that additional edge on the competition, Agents? Charge ZEN now and pick up the latest gear available to you!
Want more game details and screenshots? Like Blacklight on Facebook and follow us on Twitter – tweet us your questions!