Here at Blacklight headquarters, we value our player community, and all the effort you put into not only playing our game, but growing our community and reaching out to other players. In honor of you, our agents, we are proud to bring you a new Player Spotlight. This week, we introduce you to a fellow agent, Duvel!.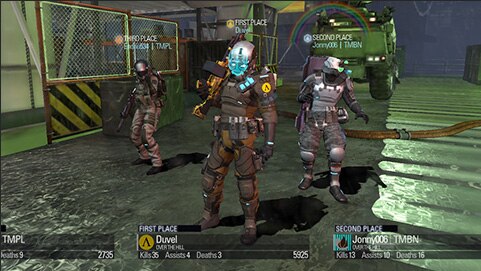 We hope you enjoy this little trip into the mind of one of our players, and keep your heads up, the next player spotlight may shine on you!
Community Questionnaire
How long have you played Blacklight?
I give it a try during summer 2012 but I really started to play it extensively a few months later, in December I think.
What's your favorite weapon/why?
LMG. I mostly play only with a LMG. I've got a build ready for any situation. Its the weapon that better suits my gameplay which I would qualify as aggressive defense. Also I have a terrible aim. I just cant tap properly. So I prefer to spray.
What's your favorite game mode/why?
KOTH-CTF because I prefer team oriented objective match where one should attack and defend at the same time. It makes you use your brain and that's what I prefer. I find TDM extremely boring.
What's your favorite map/why?
I mostly like them all equally except dropzone that I absolutely hate.
What games do you play when you're NOT owning in Blacklight?
Atm, TF2 Only. Being a dad of 2 very young girls, and having a super charged professional life, I haven't the time to play more than 2-3 games at the same time. I only play computer online games for 15 years and I cant stand to be a mediocre player in any game so I prefer to focus on a low number of games that I truly love.
When future humans uncover videos of the ancient Blacklight: Retribution, the religion that apparently spanned the globe, what will you be best known for?
The HUD tweaker probably :)
You are the Creator of the BLR HUD Tweaker. Can you tell us a little bit about your background in creating modifications like this?
I started mapping and modding on Medal of Honor Allied Assault around 2000. I was still a computer student and had a lot of time to spare. I was the technical pillar of the biggest and best European clan of that time and worked full time for it. We had a HQ section with the former members which I was part of, and then we spread quickly into a bunch of EU countries subdivisions. The clan peaked at 300 members and handled several dozen of servers as well as a huge and popular vBulettin forum that I strongly customized.
I made major contributions and discoverings that opened new possibilities in Quake3 engine modding and I was a well known modder in one of the biggest modder community of that golden era: The Modding Theatre.
After that I played WoW extensively when it got released and my contributions for that game were 2 popular tools in the french-speaking community: a guild Roster and a Raid planner written in PHP that you could integrate easily in vBulletin or phpbb portals.
What was your motivation for creating the HUD Tweaker?
The fact that I loved the game and the community and would to give them something. I rarely use the software myself.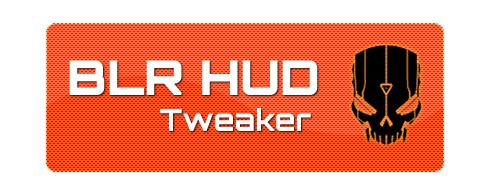 How long did it take to develop the HUD Tweaker? Were there any challenges that you had to face in creating it?
I think I released the first beta after 1 week of evening's coding and version 1.0 after 3 weeks. Technically this wasn't a challenge at all. When you have like me between 15 and 20 years of experience in computer programming, making a thing like this isn't difficult, especially with modern IDE like Visual Studio. I would say that the most boring thing was to analyze the INI files. And the most challenging thing was to get hidden info from Zombie, which I received pretty quickly from Brian Sprague. Without this info I should have to guess a lot of things by myself with pretty annoying dichotomy techniques and that was out of question. Then the software evoluted with engine tweaking possibilities and I would estimate that I worked a hundredth of hours on the software in successive waves over 10 months.
Do you have any plans for new modifications you can fill us in on?
Nope, sorry. I deeply inspected the other INI files at our disposal and concluded that there's really nothing else interesting I could bring. I thought to release some tools to unpack and browse UPK content or extract and decode audio tracks...but I felt that Zombie would not like that so I gave up and keep them for myself. If BLR was an "open" game with a public server build and a SDK, I would do a lot more: maps, server-side mods and admin tools. But its not the case, and I respect that choice from Zombie. I know how hard it is to find a good balance in a free online environment.
Are there any tips that you might be able to share with new players who might be playing BL:R for the very first time?
Learn the maps, learn the HRV, play with a >200 HP build, follow and cover the best players in your team and try to figure out how they move. I let the rest to the pro's which I am not considering myself part of.
Okay time for the hard ball. If you could be any fish, what fish would you be and why?
A dolphin being not a fish, I would say a shark... To be sure I am not ate by anyone else :)
Thanks for reading up on our latest Player Spotlight, join us next week for more, and watch out in game for your chance to become our next Spotlight Player!
~CaptainSmirk