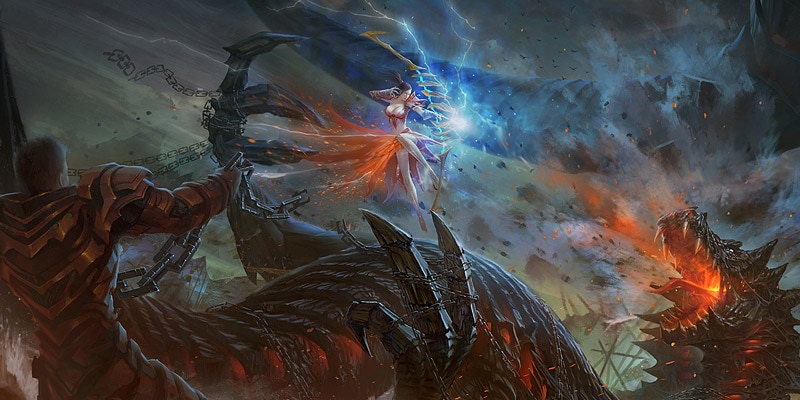 Log into Battle of the Immortals during our Login Promotion to receive free rewards via the in-game mail system! Check out our post below for more details:
---

Start date: January 29th, 2016 at 10:00am PST
End date: February 7th, 2016 11:59pm PST
---

Instead of tracking days logged in, this event will track the amount of time you log in between now and February 7th! Log in for 120 minutes to receive all of the rewards! Here are the requirements and rewards for each amount of time spent:
| | Reward Item Name | Description | Log in Time Required |
| --- | --- | --- | --- |
| | Rune Removal Scroll | Can remove Runes from the four artifacts. Item will be bound upon Rune removal. | 30 minutes |
| | Platinum Noble Card (7 Day Trial) | 7 day's worth of Plat Noble Privileges: adds a title, combat aid, three noble gifts per day, two plat exp orbs per day, and many more gifts! | 60 minutes |
| | Richie Rich (M) | Fashion Wear for males.(60 Day Time Limit) | 90 minutes |
| | Richie Rich (F) | Fashion Wear for females. (60 Day Time Limit) | 120 minutes |
Requirements:​
You need to exit the game and relog again for your time to count. Log in time is calculated after you log out.
You must log out during the event period for your time to be calculated.
To qualify for time you are not required to stay logged in the whole time. Short login periods will be added together to reach the total login time.
Please note:
The items will be sent to your mailbox.
All items are bound.
You can not put any of the items in your stash.
The days are separated by UTC time, 12:00AM (midnight) – 12:00AM (midnight next day), except for the first and last days.
A character that fulfills the highest tier of requirements will receive all the rewards that apply to the tiers below it. Ex: Someone who completes the tier-3 challenge will receive T3, T2, and T1 rewards.
Login rewards can only be redeemed once per character. A character can only earn 1x T1, 1x T2, and 1x T3 etc. prize.
See how many rewards you can earn!
---
Register and play for free in Battle of the Immortals, Fight alongside Odin and other mythological figures to stop Ragnarok in this 2.5D MMORPG. Play as six different classes in an epic storyline with fully animated gear sets and powerful combat pets! Want more game details, screens, and videos? Like Battle of the Immortals on Facebook for more fan-exclusive content! Plus, subscribe to our YouTube channel for the latest Battle of the Immortals videos.