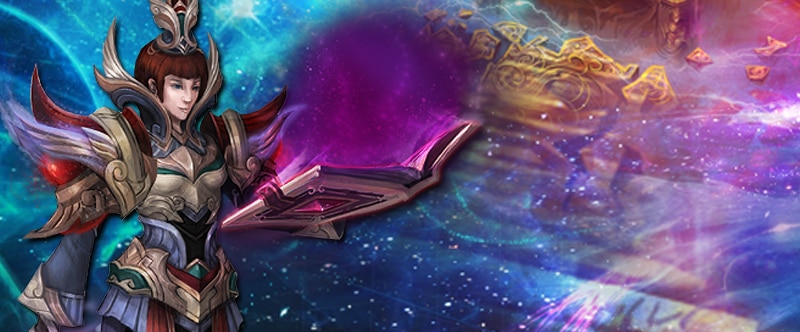 Ethereal Items and more are now discounted for a limited time! Take advantage of this Spring sale and get the items you need to upgrade your gear and your pets.
Sale Start Date: Tuesday, March 25, 2014
Sale End Date: Tuesday, April 8, 2014
ETHEREAL SEAL REMOVER:
Use these items on your Ethereal Adornments.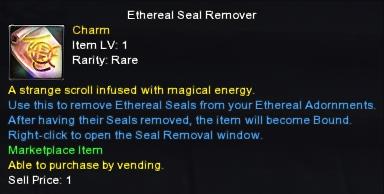 ETHEREAL SEAL COMBINER:
This item makes it convenient to combine lower leveled Ethereal Seals into higher leveled ones.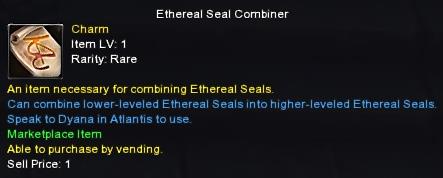 ETHEREAL SEAL CONVERTER:
Use your Gems and convert them to Celestial Might!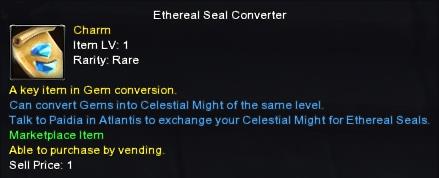 ITEMS ALSO ON SALE FOR A LIMITED TIME:
Advanced Weaken
Advanced Mind Numb
Advanced Sunder
Advanced Blind
Blessing of Okula (M)
Blessing of Okula (F)
Major Fortification Pack