The divine Pegasus is here to serve the Champions of Atlantis!
Sale Start Date: Wednesday, October 17, 2012
Sale End Date: Tuesday, October 30, 2012

Pegasus the legendary steed of the gods is said to be tamed by Athena and entrusted by Zeus to carry his lightning bolts. Legendary heroes like Perseus, have utilized Pegasus' bravery and speed in battle, to take on the evil that Hades has unleashed on the world. Pegasus has been asked again by the gods to help those who are worthy, to take on the evil that is spreading in Motenia. Be the first to tame this powerful beast and ride into battle knowing that your trusty steed will fight with you to the end!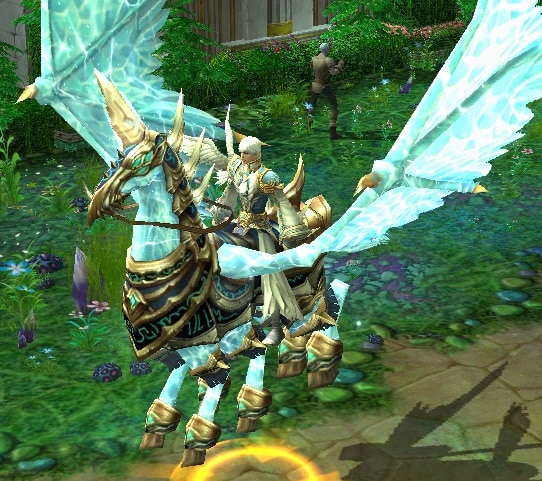 Below is a list of possible prizes: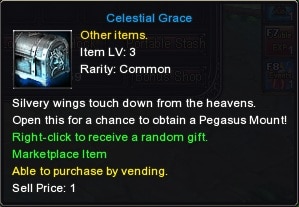 Pegasus
Major Fortify Crystal
Gem of Hel Fragment
Warcry Trumpet
Starword Charger
Odin's Soul Jade LV 4
LV2 Gem Talisman
Colorful Meteor
Holy Water Pack
LV3 Gem Chest
Wolfking Karth's Soul
LV4 Gem Chest
F-Protect+10
Stardust Coin