Are you new to the Fate Card System? Or maybe you haven't heard of it before and want to know more information on how to use it. Well here's a brief guide on how the new Fate Card System works.
The Fate Card System is designed to provide you with supplementary stats based on the type of Fate Cards you find and equip. Each card has special attributes that will buff your character's stats. Some cards have debuffs for certain stats so be very careful of what you're equipping.
Fate Cards randomly drop within the world of Battle of the Immortals and primarily come from monsters that drop them.
Now that you know some of the basics here's how to use the system:
You can access the Fate Card System by clicking on the Card found on the Toolbar.

Once you have the Fate Card UI open you'll be able to see all the cards you've obtained from your adventures. The first thing you should notice is the amount of Fate Energy available. Each Fate Card has a certain amount of Fate Energy associated with it. To see how much Fate Energy each card has, hover over the Fate Card and it will display it's Type, Grade, Energy, and Location. The amount of Fate Cards you can equip will be limited by the Fate Energy Limit. To increase your Fate Energy Limits you will need to obtain more Fate Cards. To see how many Fate Cards to obtain in order to increase your limits, you can simply hover over the Fate Energy Limit number.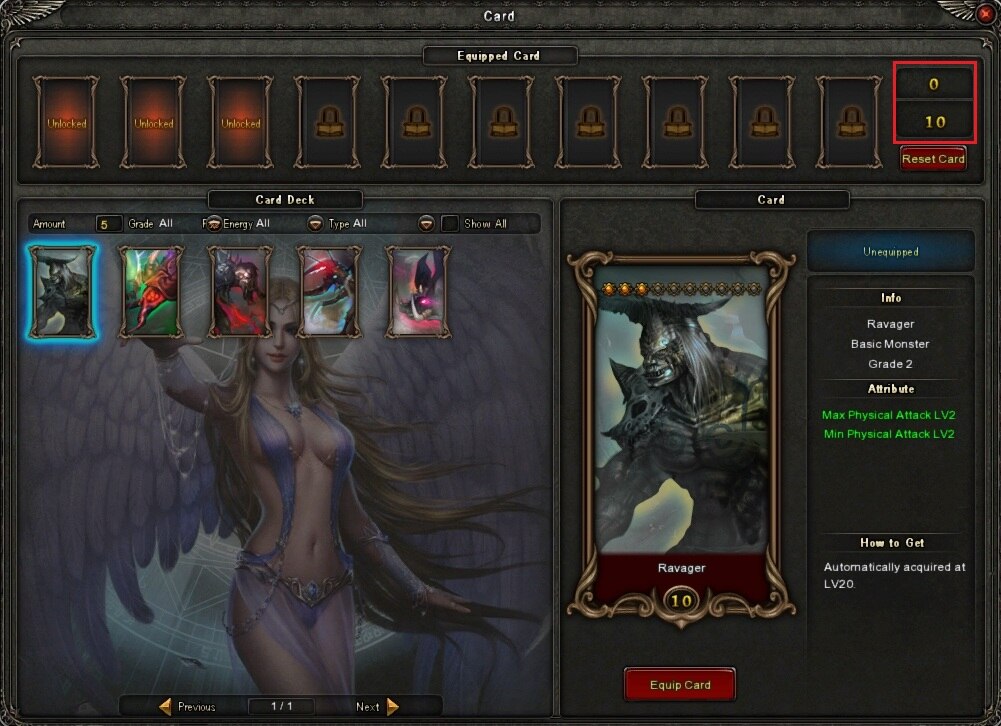 You can equip any card you want but the key is to equip the cards that are best suited for your class. Each card has different set of Attributes. These Attributes will determine how your character's stats are affected. To see a more detailed view of what each Attribute provides, hover over the Attribute and view the stat affected. Attributes that are highlighted in green provide a buff to a certain stat. Attributes that are highlighted in red will lower a particular stat, so be aware of this!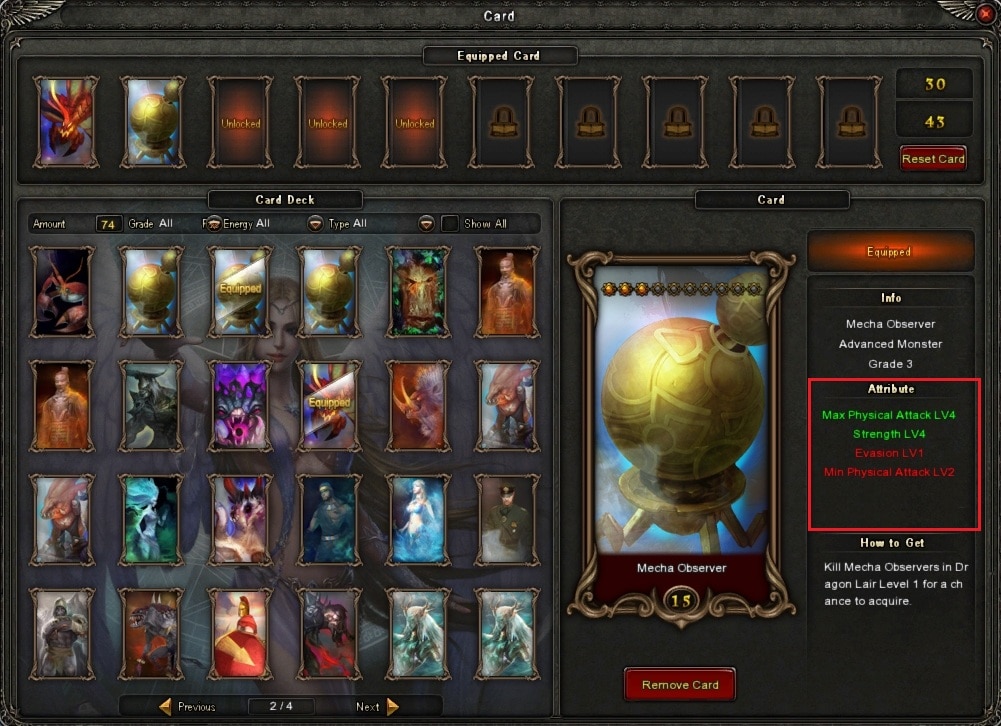 If you want to know where to get more Fate Cards you can click on the Show All button shown below.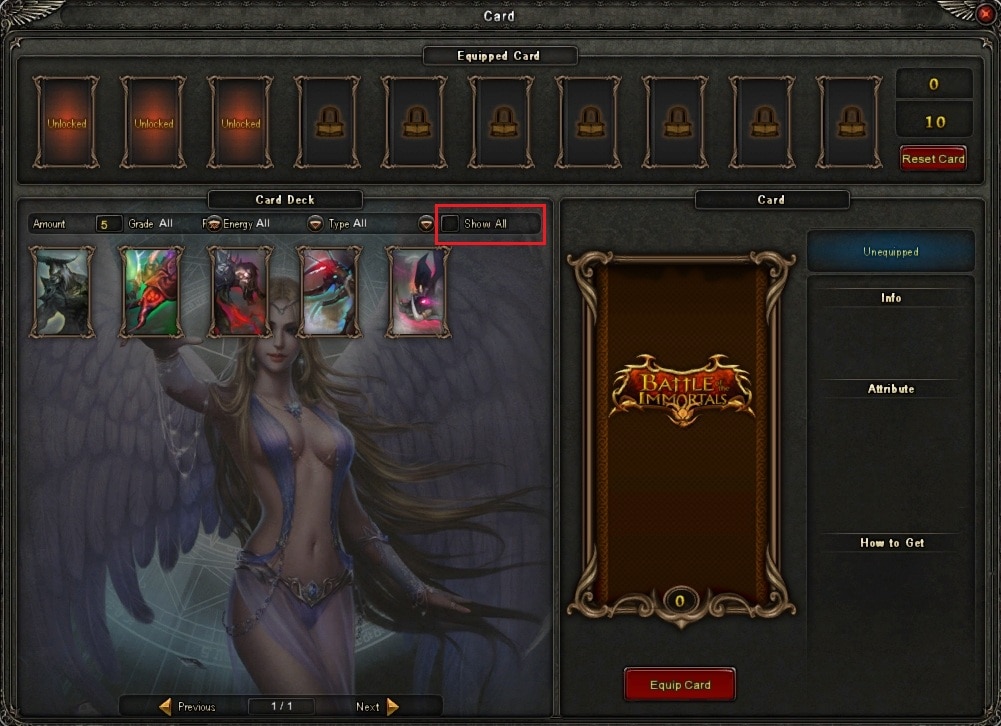 Each Fate Card displays a How To Get section and will display information on how to get each card. If there's a particular card you would like to obtain, this is where you would get the information to do so.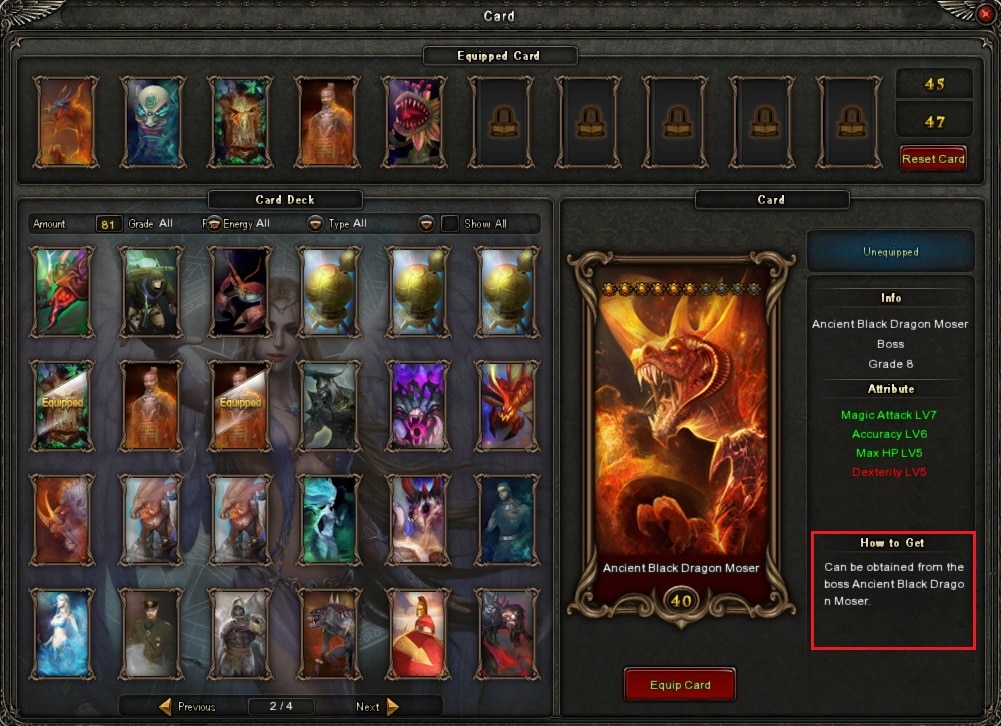 You now know how to use the Fate Card System. There are endless combinations so make sure to maximize your stats by using it!