It's Valentine's Day and we're kicking off a new event for Battle of the Immortals
We've got a some FREE goodies up for grabs and all you have to do is find them! We've made customized Valentine's Day cards for everyone that LOVE Battle of the Immortals. Each card has an item redemption code that can be redeemed for some Valentine's Day treats!
Valentine's Day Cards will be hidden within the pages of the following locations:

Battle of the Immortals Website- http://boi.perfectworld.com
Battle of the Immortals Facebook Page- http://www.facebook.com/BattleOfTheImmortals
Battle of the Immortals Twitter Page- https://twitter.com/#!/BattleImmortals
Battle of the Immortals Forum Page- http://boi-forum.perfectworld.com/

Be sure to check these sites every so often since we'll be making new ones and randomly placing them up for grabs.
Once you've located an Valentine's Day Card you'll be able to redeem the code here:


Here's a Valentine's Day card to start you off!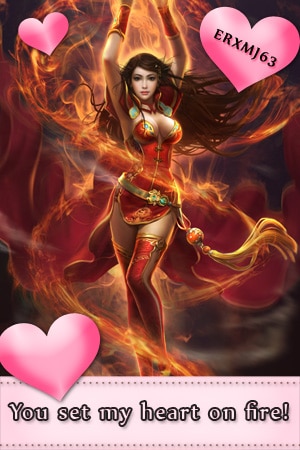 New Cards Added!

Good luck and have a Happy Valentine's Day!
*Item Redemption Codes have a limited number of uses. Each Item Redemption Code is redeemable once per account. All Item Redemption Codes will expire after 1 week if not redeemed.