Perfecting your gear has never been so easy with these discounted items!
Sale Start Date: Wednesday, September 4, 2013
Sale End Date: Tuesday, September 18, 2013
Are you tired of the minor imperfections in your gear and wish you could perfect each gem? Well the Gem Polisher is exactly what you need! For a limited time LV3-LV6 Gem Polishers are discounted!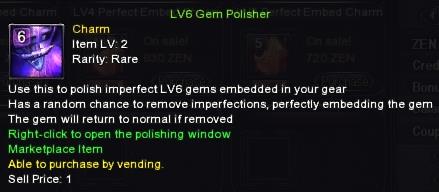 Perfection continues…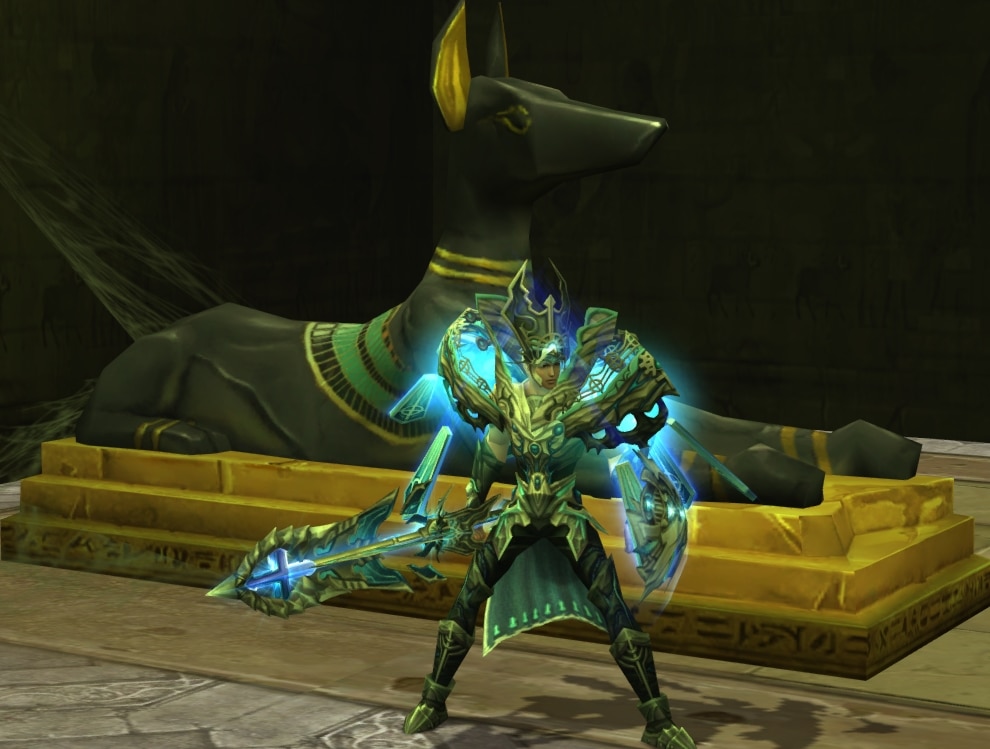 After you've perfectly embedded your gems, upgrade them to the next level and feel the power!
With the Perfect Embed Charm you can enjoy GUARANTEED success rate!! No longer do you have to rely on chance to upgrade. Save time with the Perfect Embed Charm, it will upgrade the current perfect gem in your gear to the next level 100% of the time! This is the fastest and most convenient way to do it!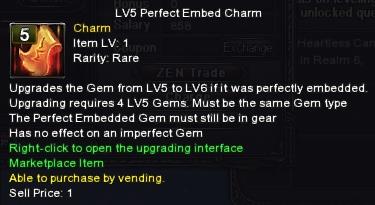 LV3, 4, and 5 Perfect Embed Charms are discounted for a limited time. Maximize your potential and enjoy the benefits of being perfect!