The Demon Lord awaits a new owner within the Flame Roar packs. Get them today at a discounted price and see if the Demon Lord will submit to a new master!
Sale Start Date: Wednesday, October 23, 2013
Sale End Date: Tuesday, November 12, 2013
The Flame Roar chance pack contains a rare mount known as the Demon Lord. Ferocious Demon Lords are said to lurk within the Flame Roar boxes. According to legend, these Demon Lords were gifts to all of Loki's allies and were supposed to be used on the battle fields. Fortunately, the Merchant Guild of Atlantis found these boxes and now offer them to the warriors of Atlantis!
Flame Roar Pack: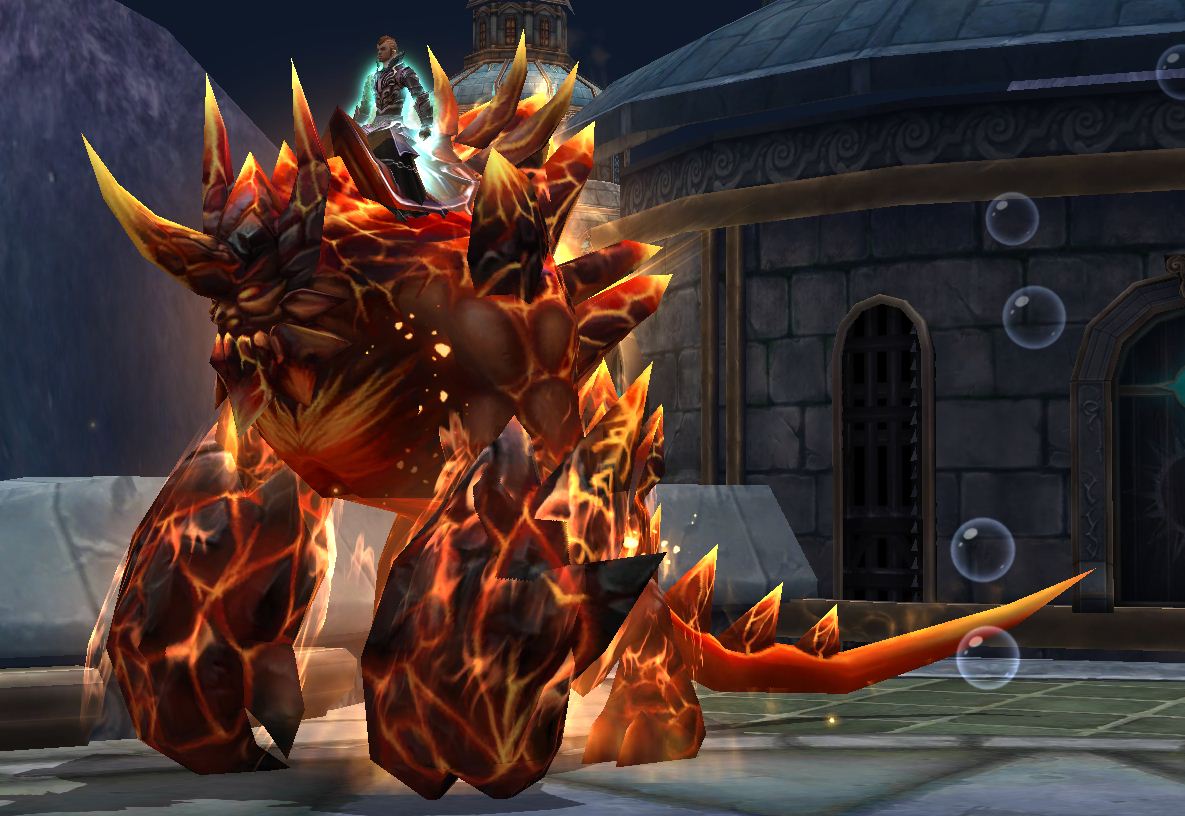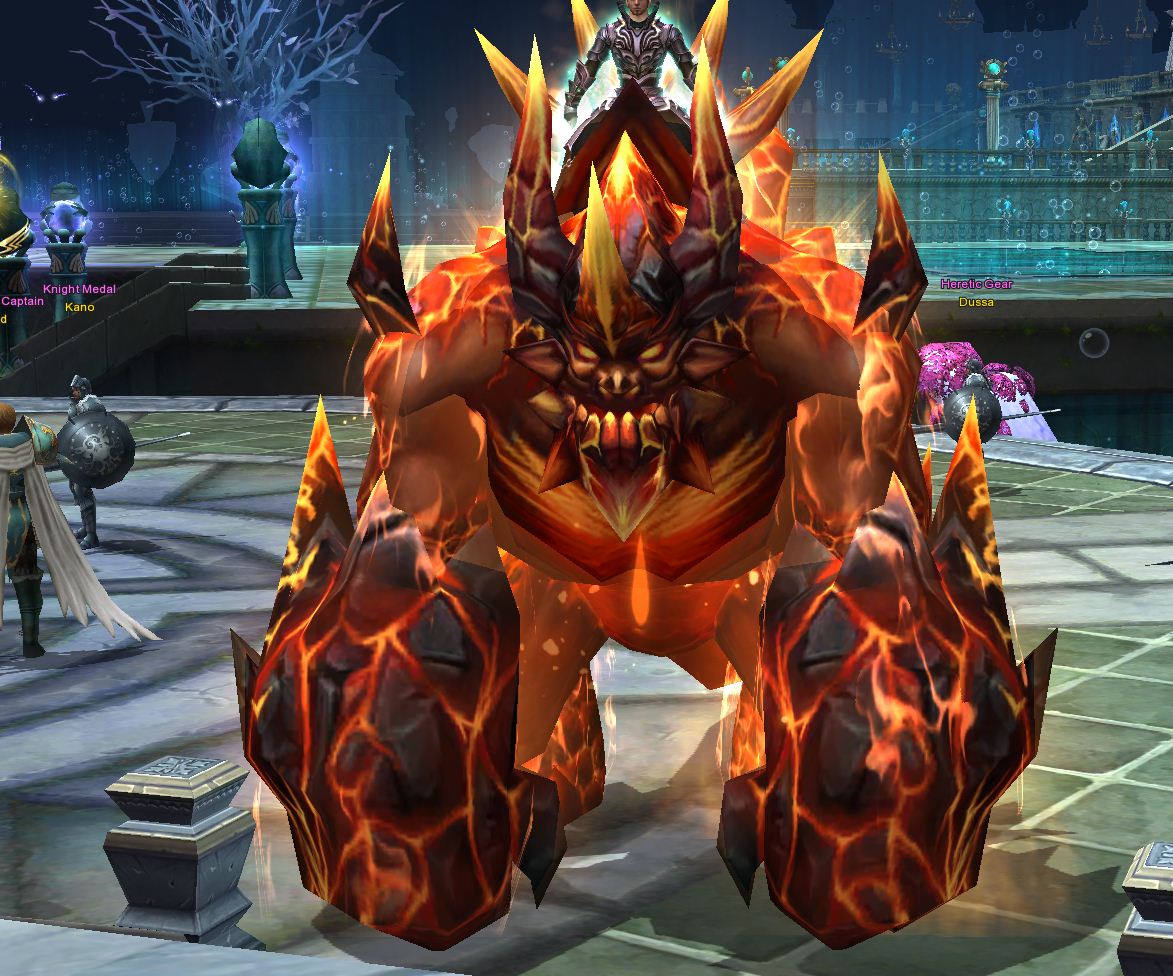 The possible prizes within the Flame Roar pack are:
Demon Lord

LV4 Gem Chest

F-Protect +10

Major Fortify Crystal
Gem of Hel Fragment
Warcry Trumpet
Odin's Soul Jade LV4
Starword Recharger
LV2 Gem Talisman
Colorful Meteor
Holy Water Pack
Wolfking Karth's Soul
LV3 Gem Chest
Stardust Coin
Also on Sale for a limited time:
Abysmal Shadow Pack: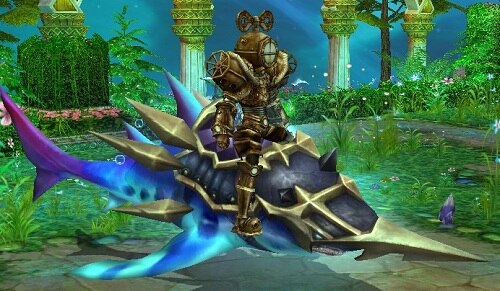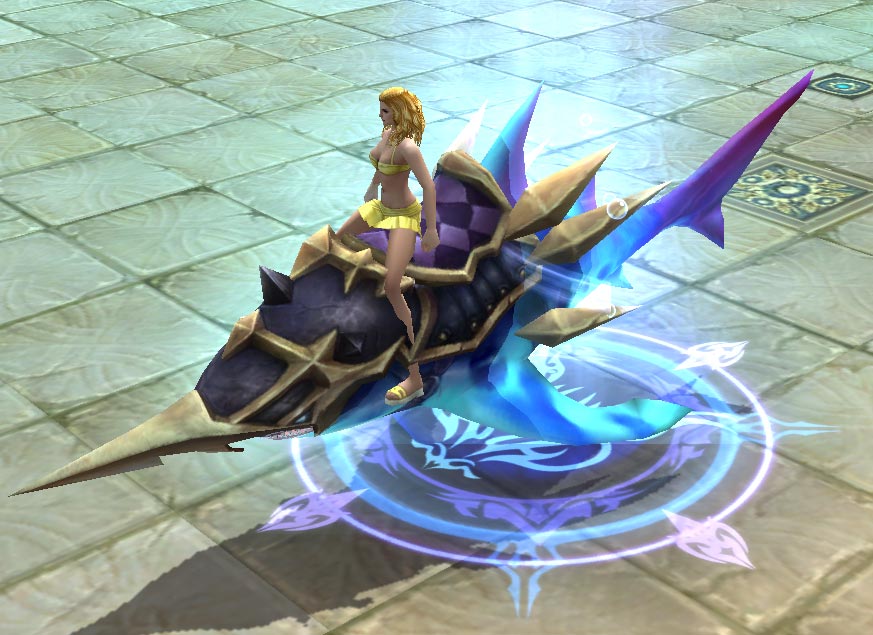 Below are the possible prizes from the Abysmal Shadow:
Stoneskin Shark

Stardust Coin
Starword Recharger
Major Fortify Crystal
Warcry Trumpet
Gem of Hel Fragment
Colorful Meteor
LV2 Gem Talisman
Holy Water Pack
Wolfking Karth's Soul
LV3 Gem Chest
LV4 Gem Chest
F-Protect +10
Odin's Soul Jade LV4